Bringing their unique brand of family entertainment to the sunny shores of the Solent, TV legends, rule breakers and full-time funksters Dick & Dom are excited to announce their all-new family festival on the Isle of Wight.
Taking place at the start of the national summer holidays expect a 'schools out', old school, new school, no rules spectacular with music, magic, and immersive family fun at its core. Programmed from the brains of these creators of chaos, expect their big black book of TV chums and favourite acts to be unleashed into fields of wonder.
As well as big-name pop acts, bands and DJs, expect magic, comedy and vaudeville to play a big part in the weekend's festivities. With 4 days of entertainment on tap, you can pick and choose your fun with plenty of outdoors games and wide abandon encouraged. 'There's so much going on, you won't know what's going on'.
Dick and Dom "It's a dream come true that we'll be hosting our own festival.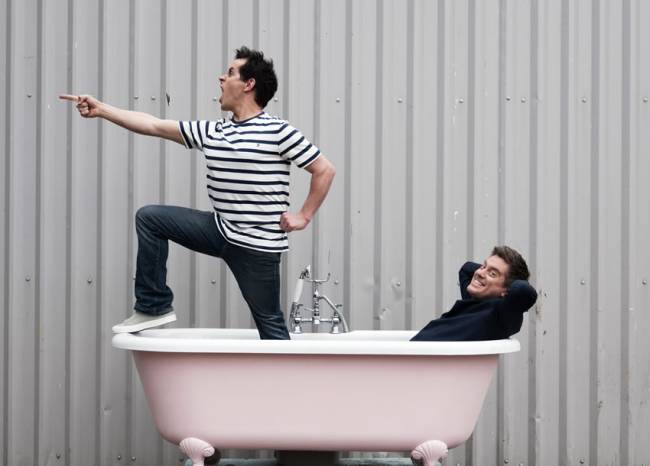 "The Great Wonderfest" will be the ultimate family festival with a stellar line up of live acts, DJ's, family shows, tv stars and even magic, variety and cabaret! See you in 2019 for our family festival wonderland!"
This will be an active adventure holiday for the kids at the U.K's hottest tropical spot, the Isle of Wight, famed for its festival heritage and sunny climes!
So join us for a sporting high jinx festival of holiday proportions where you can plot up for 4 days or if you want to extend your island holiday then pitch up for 7 days at
The Great Wondercamp extended campsite for those who want to explore the island for a whole week.
The Great Wonderfest is waiting for you – Register today, for an exclusive early bird offer – 7-day family camping ticket £275* and Weekend family camping £225*
*Family of 4 (2 adults & 2 children)
Early Bird Ticket Offer: Limited availability so please hurry!
Don't miss out on our special early bird family packages from 10 am Wed 5th Dec: click to visit: greatwonderfest.com