According to a new "State of Fun" survey, dads believe they need more fun in their lives
Parents struggle most to instil more fun in their lives, a new global study has found.
A survey has revealed two fifths (41%) of fathers saying their work-life balance prevents them from doing more activities with their family.
Meanwhile, more than two thirds (69%) of mums, and 61% of dads claim they are always on the lookout for new ways relax with their loved ones – more than the UK average of 50%.
The biggest barriers to fun in the UK are:
Lack of funds (36%)
Too busy with home life and responsibilities (30%)
Too busy at work (27%)
Stressing about world news and events (18%)
Too busy with the kids (11%)
The research commissioned by footwear brand Crocs examined the UK's "fun factor".
It revealed that mums consider childhood the most fun life stage, while dads think their teenage years are the best.
The study also claims people in their 60s say they have more fun than "doom-laden teenagers".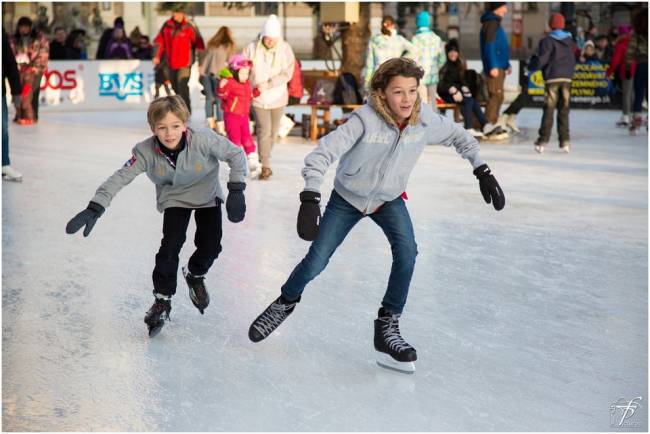 Brits spend an average of 1.9 days a week having fun according to the survey and two thirds (63%) claim that they need more fun in their lives.
Almost half of the UK (46%), believe the nation is too serious, and a third (33%) of Brits admit they can't even remember how to enjoy themselves.
Parents are the most in need of a laugh, with three quarters (74%) admitting to feeling too stressed in everyday life to unwind, according to the research.
Emma Kenny, psychologist and family expert, said: "Fun is such an important part of everyday life and as the research has found, 87% of mums and 79% of dads realise that fun is important to health and well-being.
"Parents that have fun raise happier families and whilst finance has been cited as a barrier to fun, there are tons of ways to enjoy family life that cost very little, such as visiting parks, beaches or free museums or just fun games in the garden, baking or crafting together at home."
Going out with friends and family is considered by half of the UK as being the most fun activity.
Meanwhile, baking with the children (36%) is the second most amusing activity for mothers and playing sports (28%) rates highly with fathers.
Five most fun things to do according to Brits:
Go out with friends (49%)
Show/gig/concert (32%)
Cooking (17%)
Attend family party (17%)
Playing sports (17%)
Five least fun things to do according to Brits:
Catch up on paperwork (43%)
Doing DIY (28%)
Gardening (20%)
Visiting the in-laws (15%)
Playing sports (14%)
The Crocs "State of Fun" Survey was conducted from March 24 – April 6, 2016, with 2,247 adults.
How do you unwind with your family? Let us know in the comments section below.