"The lack of progress means that ambitions to eradicate child poverty in the UK are unlikely to be realised in coming years". – Unicef
Britain is lagging behind other rich countries in reducing inequality in child well-being, according to a new report from Unicef.
In its new report the UN body said that there are concerning gaps in health, education, and income, which reveal "just how far the most disadvantaged children in the UK are being left to fall behind".
The organisation added that: "The lack of progress means that ambitions to eradicate child poverty in the UK are unlikely to be realised in coming years".
Report Card 13 claims one of the key areas of concern is the disparity in healthy behaviours among children.
Of all the countries studied, Britain has the largest difference in the levels of healthy eating, predominantly consumption of fruit and vegetables, between children of different social backgrounds.
This is mirrored for the levels of physical activity young people take part in.
When considering education, the UK is ranked 25th out of 37 countries – behind Slovenia, Poland and Romania – in reading, maths and science.
One in 10 students in the nation falls below minimum proficiency levels in all three subjects by the age of 15.
The report said that although the UK performs better on the measure of income inequality, without significant contribution of social transfers – such as working tax credits – it is estimated that the income gap would be among the highest in Europe.
Because of this Unicef's Deputy Executive Director has recommended that the government reconsider any possible cuts to welfare benefits:
"Britain can and must do better. Inequality between children is damaging their lives and aspirations. Taking children's rights seriously means acting with urgency to make sure no child is left behind.
"The UK Government should adopt, as a matter of urgency, a childhood obesity strategy that promotes and supports healthy lifestyles for low-income children. It must also act to further reduce income inequality, which includes protecting social transfers."
A Government spokesperson said there were 300,000 fewer children in poverty since 2010.
"We're working to eliminate child poverty and improving life chances for children and there are now 300,000 fewer children in poverty.
"We know there's more we can do and that's why we've introduced the National Living Wage which is increasing the incomes of the lowest paid.
"All infant pupils can now get free school meals – meaning 1.3 million more children get a nutritious free meal at lunchtime, saving families hundreds of pounds. And we continue to spend £80 billion a year to provide a safety net for those who need extra support."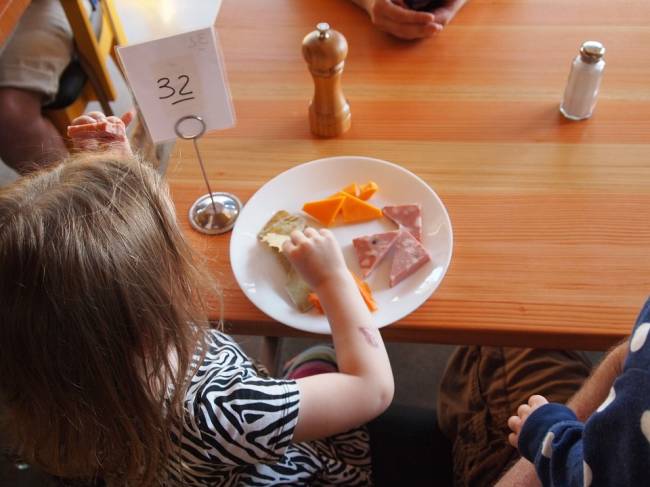 Innocenti Report Card 13, Fairness for Children, looks at inequalities between children during a time that spans the global financial crisis and recession.
The UK was ranked 14th overall, tied with Germany, Greece and Hungary.
For each of the four measures of inequality, the UK is ranked:
Relative income gap – 7th out of 41 EU/OECD countries
Education achievement gap – 25th out of 37 EU/OECD countries
Self-reported health problems gap – 19th out of 35 EU/OECD countries
Inequality in life satisfaction – 20th out of 35 EU/OECD countries
Denmark is at the top of the overall league table with the lowest inequality among children, while Israel and Turkey are the lowest-ranked countries.