An image of a father soaking wet, using an umbrella to shield his son from the rain has gone viral.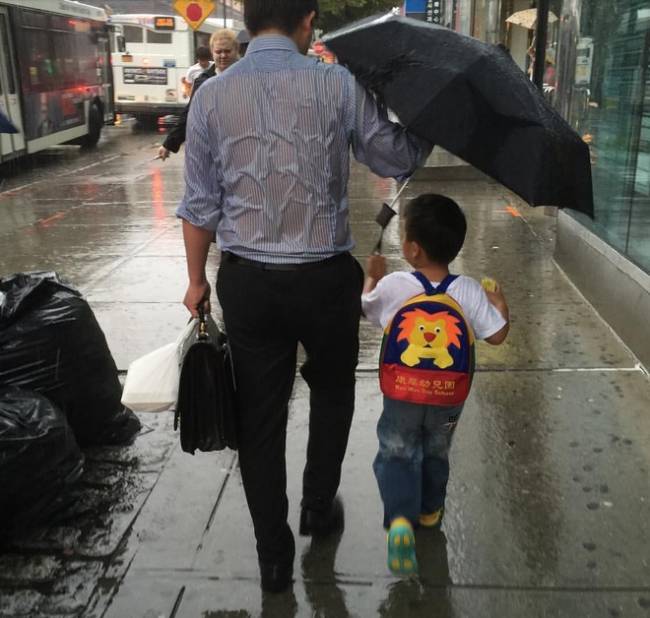 The photograph was taken in New York on Thursday.
It shows a dad carrying a leather briefcase and instead of trying to keep himself dry, he can be seen protecting his child.
The youngster is shielded from the rain, while he is completely soaked.
The photo was posted by Eumine Choi who added the caption: "What is love? Hope the son just grows up to realise how lucky he is… pay it forward."
One Reddit user also added: "He's teaching him how to put others before himself."
Choi told Yahoo Parenting that he took the photo because dads "don't get the credit they deserve".
He said: "I was about to cross the street and I just wanted to take a picture to show my friends later that night. I wanted them to see what I witnessed.
"It was sweet. It reminded me of my dad and all the times he did these kinds of things but I didn't even realize."
The picture has been viewed more than four million times and had over 5,000 upvotes on Reddit.
As they say: "Anyone can be a father, but it takes someone special to be a dad."