Parents have been urged not to share their beds with young children, following the death of an 11-week-old baby.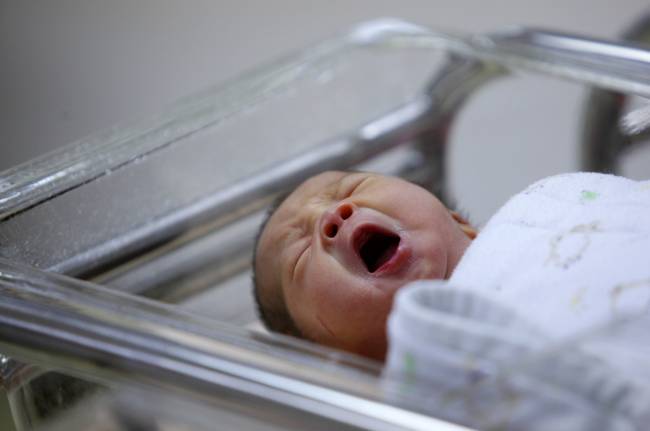 A coroner has cautioned that mums and dads who allow their young kids to sleep with them in bed are risking their children's lives.
The warning came at the inquest into the death of Darcie-Rose Souster, who died while sleeping in her dad's arms.
The inquest heard that the baby was put to bed in "an unsafe sleeping environment for, in particular, young children".
Pathologist Dr Roger Malcomson explained that "given the (baby's) head was on top of the (father's) arm, with the neck flexed in that position, the cause of death could be given as positional asphyxiation in the context of co-sleeping."
The baby girl died at Northampton General Hospital in January, after her father awoke to find her unresponsive in the early hours of the morning.
Northampton Coroner Anne Pember said: "I feel it is important to stress that the public should be aware that sleeping with a baby… is unsafe."
Official figures reveal that around 200 babies in England and Wales die unexpectedly in their sleep every year.
The cause of sudden infant death syndrome is not known but some research suggests that the risk is higher if a parent smokes, drinks alcohol or takes drugs, or if the child was born prematurely or with a low birthweight.
The National Institute for Health and Care Excellence has previously warned that there has been "long-standing doubts over whether co-sleeping … on a bed, sofa or chair – is completely safe."
The NHS recommends putting your baby to bed by placing them on their back in the same room as you during its first six months.
You can read the full guidance here: http://www.nhs.uk/conditions/pregnancy-and-baby/pages/reducing-risk-cot-death.aspx