World Against Toys Causing Harm has released their annual summer list.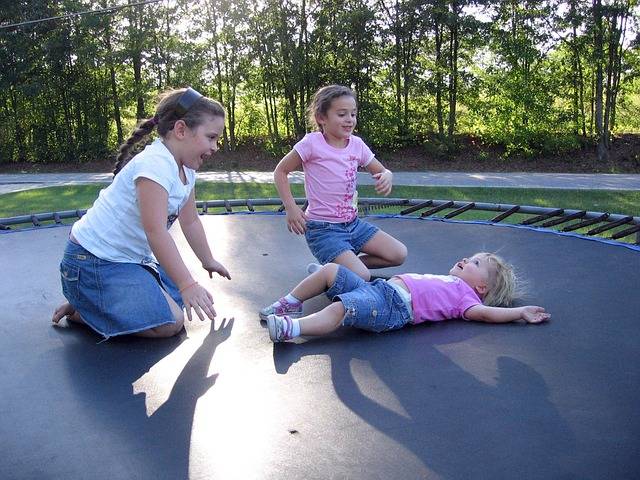 According to the Royal Society for the Prevention of Accidents (ROSPA) more than 2 million children under the age of 15 have accidents at home each year that require treatment.
The most at risk groups are the under fours and boys, with a noticed increase in incidents during the school holidays.
The summer break is fast approaching meaning nearly 6 weeks with kids at home playing.
Ahead of it World Against Toys Causing Harm (W.A.T.C.H) have revealed their top ten summer safety concerns, so mums and dads can make sure their children stay safe.
They include being aware that toy guns as many can shoot the supplied 'ammunition' with enough force to cause an eye injury.
Flying toys like boomerangs and toy helicopters can also pose a risk to the eye, but may also cause cuts if they come into contact with the face.
Paddling pools also make the list as young children can drown in just 2-inches of water. Make sure you always keep an eye on your kids when they're playing in water and consider emptying and paddling pools when you're done.
Earlier this year a young girl died on a bouncy castle that wasn't properly secured to the ground.
W.A.T.C.H are clear to highlight the risks that they pose, so if you are getting one for your garden for a summer party, as well as making sure you don't let too many children on it make sure it can't blow away too.
One thing you may not have thought about when you take your kids to the park is the risk that drawstrings on their clothing pose. Think about what kind of clothes your children are wearing, and tuck anything hanging in before they go on things like slides.
If you children are using scooters and bikes to get anywhere, make sure that they stay away from roads and wear helmets and suitable padding.
ROSPA estimate that childhood incidents cost the NHS around £245 million pounds a year.