Father of one, James Peacock, talks to DAD.info about his decision to stay at home and look after his son, Ted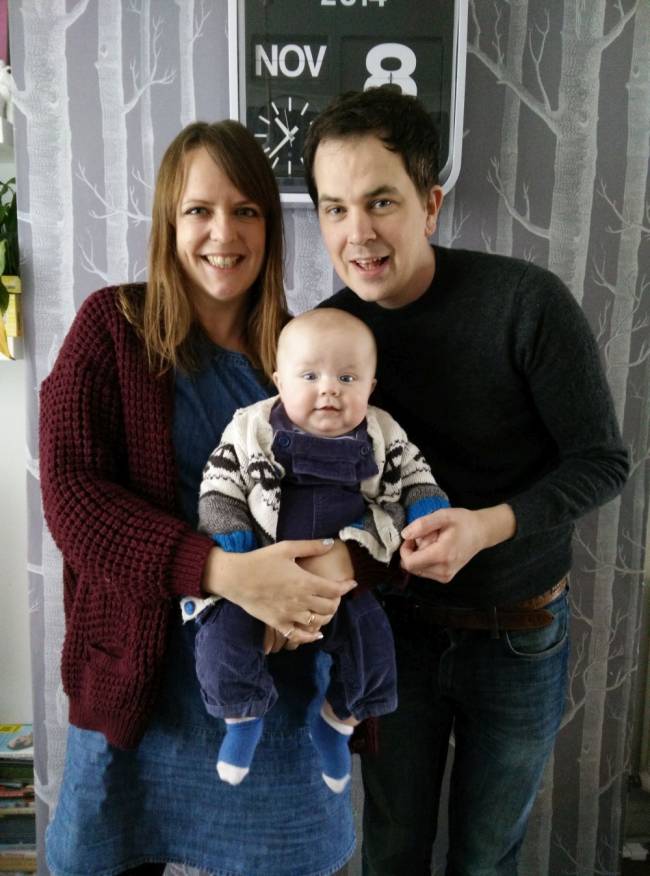 When I first decided to take extended paternity leave to look after my six-month-old son, Ted, I was nervous about how my work would react. Working as an environmental scientist for a water company, it wasn't something they were expecting to be asked, and I was genuinely worried I'd be laughed out the building or I'd get sacked on the spot. As the first person at my work to apply for extended paternity, I've been a reluctant trail blazer.
I have to say though, the response I've had has been nothing but positive. Some have been bemused that I'd want to do such a thing. Many fathers I've spoken with have been slightly envious and wished they'd done something similar. But generally I've had a 'good on you' response from most people. Handing over my job to someone else for three months has also been a little difficult. I guess this is something that every mother goes through (will they mess up all my projects? Or worse, will they do it better than me?!). I've found it slightly hard to let go, sending the odd e-mail here and there, but I'm now just about managing to go cold turkey on work to concentrate on the most important thing – my son! He's a bit more demanding than my last boss, with a very low tolerance when I don't do exactly as he says.
One thing I wasn't prepared for was the sheer amount of stuff I had to learn before taking over the reins. I'd consider myself a pretty hands on dad, and there's not much I don't get involved in. But taking sole responsibility for the little one is entirely different to being one of two parents looking after a baby. If you need a second opinion on anything, then you're on your own. Or there's Dad.info, of course!
I feel like I've got to know Ted better as well. Spending 24-hours a day with him is so much more rewarding than just spending time with him for an hour each evening and at weekends. I feel like I'm seeing different parts of his character develop and seeing how his mood changes throughout the day – for better and worse. It's also been great to see him develop new skills in real time rather than just hearing about it on text messages.
It hasn't been easy for my wife Sarah going back to work either, something I'm sure most mothers experience. She works as a photographic conservator which often involves national travel. But handing the little one over to me rather than a stranger has helped the transition. On a few occasions she's had to fight her mother's instinct in passing control over to me, and not interfering too much with my own way of doing things. Very specific instructions were necessary to start with, but as time has gone on and I've got more confident, the differences of opinion have increased.
Attending groups so far has been a little odd. I'm sure it's different wherever you go, but so far there hasn't been a single other dad. Not that this has been a problem, the mums have been very friendly and intrigued as to what extended paternity leave is all about, so much so that I now feel like an honorary mum. I haven't once felt excluded, in fact it's a bit of a conversation starter – having a different gender to every other adult in the room is a pretty good gimmick!
Will it harm my career? I honestly don't think so. If anything its increased my profile: instead of being 'whatshisname', I'm now 'whatshisname-who-took-paternity-leave'. My boss has been extremely supportive through the whole process, despite his initial bemusement. Colleagues have taken a real interest as well despite the odd jest ("enjoy your holiday!").
It's a bit difficult with the money situation, but I wouldn't change it for the world. When you're looking after someone whose favourite pastime is ripping up paper, suddenly money doesn't seem so important.
As to how it will all be when I get back… well I don't know yet. I do know this is an experience that will stay with me forever, and something that I haven't regretted for a single second (except for a few torrid hours between 2am and 5am in the morning). I think paternity leave has been a great opportunity for me, and I hope it's an opportunity more dads take on in the future.
Follow James on his blog, paternityintheuk