The Duke and Duchess of Cambridge are reportedly planning on hosting regular play dates for their son's friends.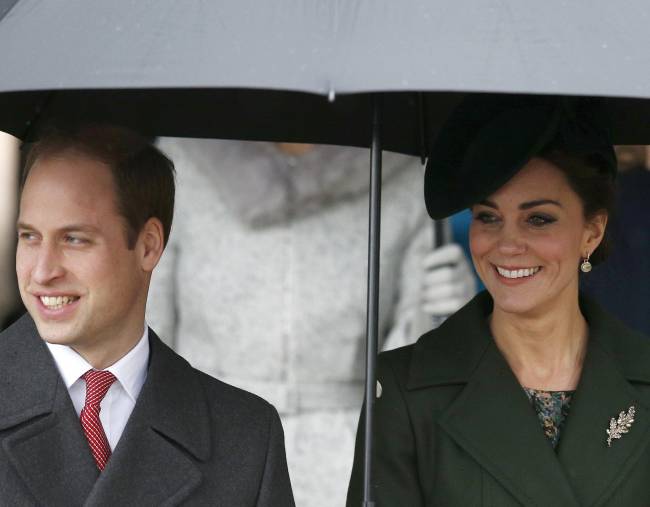 Kate and Will are said to want to be as involved as they can be with Prince George's schooling and are keen to invite his friends from nursery back home to play.
The royal couple want to give the two-year-old a "normal" childhood like every other kid.
A source said: "Kate and William are very sociable and want to get involved in all aspects of his nursery life, which includes meeting his new friends.
"They won't ever want him to feel isolated or different from the other children, so that means plenty of play dates with his classmates."
According to reports, security checks will take place during the play dates and guests will have designated "communal areas" to roam in Anmer Hall at the Sandringham Estate.
The personal 'family areas' will be out of bounds.
Prince George, who turns three in July, started the Montessori School near King's Lynn in Norfolk, earlier this month.
The nursery is very different from others in the way it teaches the children to be independent.
Invented by the Italian Maria Montessori, it places an emphasis on independence, freedom and social development.
Children are taught in mixed age groups, given choices of activities and allowed to move around within the classroom.
It costs £33-a-day and 85 per cent of children receive funding to go there, meaning they get 15 free hours of education per week.
William and Kate are said to be hands-on parents, relying very little on nannies.
Earlier this year, the Duke of Cambridge said that he is more emotional since becoming a dad.
Speaking during a documentary, he said that he cries more often and finds himself worrying about "not being around to see your children grow up".