Would you dress your child as a character from 50 Shades of Grey?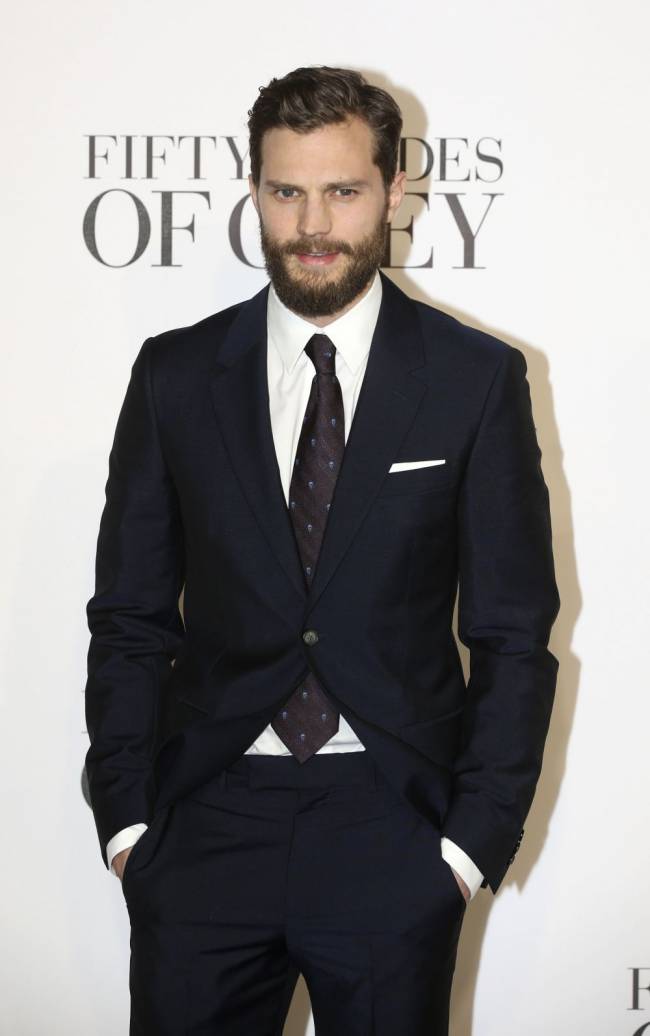 The mother of an 11-year-old boy says she does not regret her son's choice of outfit for his school's World Book Day.
Liam Scholes arrived at Sale High School in Trafford, Greater Manchester dressed as Christian Grey, the main character from the raunchy novel 50 Shades of Grey.
He was wearing a grey suit and carrying cable ties and an eye mask.
Teachers from the school said the costume was not suitable and the student would not be able to participate in themed events and a class photograph.
Speaking to ITV's Good Morning Britain, Nicola Scholes says her son was only 'having a laugh' with the costume.
Nicola said: "There's lots of things that are irresponsible as a parent.
If that's my worst crime, then I don't think it's that bad.
I've got happy healthy children, they're well educated, they're well fed, they're thriving in every way.
Because I'm allowing him to explore his character, is that so wrong?"
The book has sold more than 100 million copies worldwide and depicts a relationship between college graduate Anastasia Steele and a young business magnate, Christian Grey.
The 11-year-old said: "Everybody liked it.
"It wasn't as if nobody liked it at school, they thought it was funny and took it for what it was meant to be".
Schools across the country celebrate World Book Day by asking pupils to dress as famous literary characters.
The youngster also went on to say he was surprised by the reaction his World Book Day choice got.
"From something so little, from a fancy dress costume, it's gone everywhere."