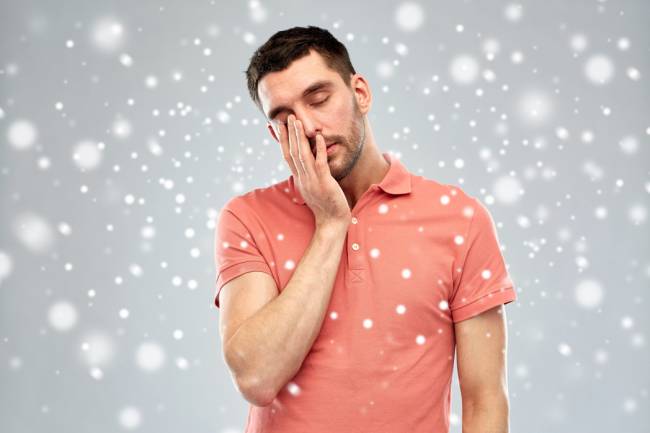 What has one hospital trip, two emergency vet appointments and numerous strangers wandering around a family home? No, it's not the punchline to the worst Christmas cracker joke ever, but my last couple of weeks.
I have to admit that I used to find something darkly amusing about the round robin Christmas letters people sent to my parents. My sister and I would read them – with no idea who any of the protagonists were – gleefully sniggering at all the minor but nonetheless annoying things that had happened to them in the preceding 12 months.
I wondered what drove people to share such things as urinary tract infections and unjust parking tickets in writing with people who they barely knew. Well now I get it. This, dear reader, is my first – and possibly last – round robin Christmas letter. I'm being kind, however, and only including recent events.
As if the twin responsibilities of being a parent and preparing for Christmas weren't enough, we have been bombarded with other challenges associated with being proper grown-ups.
On their own, these things are manageable, but we've been the subject of an unfortunate series of events. I started this post comparing it to a cracker joke but, in reality, it's been closer to an alternative 12 Days of Christmas.
It started with the cat. I won't go into gnarly details, but things didn't look good and I genuinely thought I would be returning from the vet with an empty carrier.
Amazingly though after medication, a bad reaction to it and another trip to the vet, she was fine. Weirdly, she has actually started being affectionate towards me too.
The following week, my oldest fell ill. He couldn't even keep water down and was losing weight fast and looking frail. After a call to 111, a trip to the out-of-hours doctor, another call to 111, a call to our GP and, on the advice of the latter, a call to 999 we started to get somewhere.
They sent a non-emergency ambulance which, due to cuts, had to take him and my wife to a hospital 40 minutes' drive away instead of our local one. Once there, he had to wait for well over an hour before he was seen.
He was put on a drip – something we called several hours beforehand – and he bounced back overnight. He was sick again on the way home the following day but has since recovered.
Meantime, our house is on the market. After a couple of quiet months, we've had a flurry of viewings – often at very short notice. I work from home and am the only earner so this means I have to drop everything and leave while the work piles up. Not ideal.
The net result of all of this is that I'm behind with everything and am only now starting to contemplate Christmas shopping. Still, it could have been worse and everyone is okay again. Without wishing to sound saccharine, that's all I want for Christmas.
This is part and parcel of being a parent so I salute all my fellow dads and mums. 2016 has been awful for just about everyone I know, so I think this calls for a lovely Christmas to reward ourselves for getting through it.
Well played, everyone, and here's to a much better 2017!