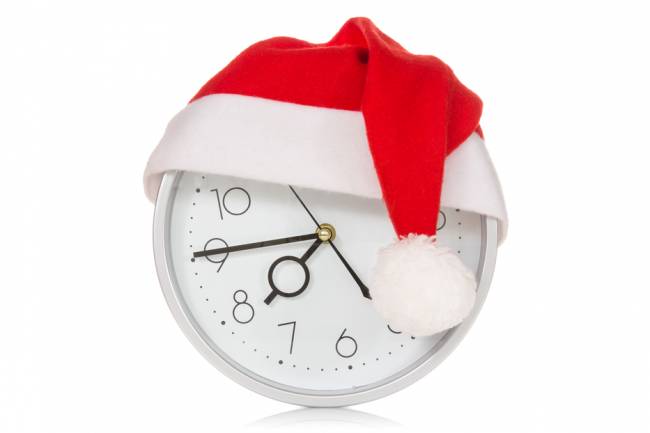 Christmas is still the best part of a month away but there are elements of it that I'm already fed up with…
Of course, I look forward to spending the day with my family. I look forward to all the festivities too. It's all the ridiculously early countdown stuff that bothers me.
It starts in September. No sooner are the kids back to school than mince pies appear in the shops.
They're soon followed by Christmas songs and weekly updates on social media by people who love reminding others how many weeks, days, hours, minutes and seconds there are to go.
Then there are Black Friday and Cyber Monday. Two 'holidays' we've inherited from the US that are less-than-subtle reminders to spend money as if it's going out of fashion.
When December finally arrives it seems that advent calendars are no longer enough. Why people insist on participating in the frankly sinister elf on a shelf business is beyond me.
There are also the awkward office Christmas parties, the emotional torture that is Secret Santa and the pressure to pay over the odds for jumpers you'll only wear once or twice a year to contend with.
Now don't get me wrong, I'm no Grinch. I love Christmas itself. It's a special time that I enjoy spending with the people I love. It's just the relentless drive to look forward to it rather than to live in the now.
To be fair, this is the way life seems to be across the board these days – there's an obsession with always wanting something better and never appreciating the present.
Our lives have become so aligned with preparing for celebrations that they often feel like an anti-climax when they finally arrive.
I think this is particularly hard on children. There's so much hype about what's supposedly just around the corner and they don't have the same concept of time as us. Five minutes is a long time to a five year old!
Is it any wonder that they reach fever pitch after hearing "It's nearly Christmas!" for three solid months? I dread the last few days before 25 December as my kids are climbing the walls by this point!
When I was a child there was much less build-up and I think that was definitely a good thing. Children today are a lot less patient and this is through no fault of their own.
My feeling is that we need to reboot how we approach the festive season. I know that this is never going to happen, but all I want for Christmas is less hype about Christmas.