Whether it's a pressing question about being a dad, or a listening ear to be able to share your thoughts and feelings confidentially, we will do our best to help you through our live web chat service…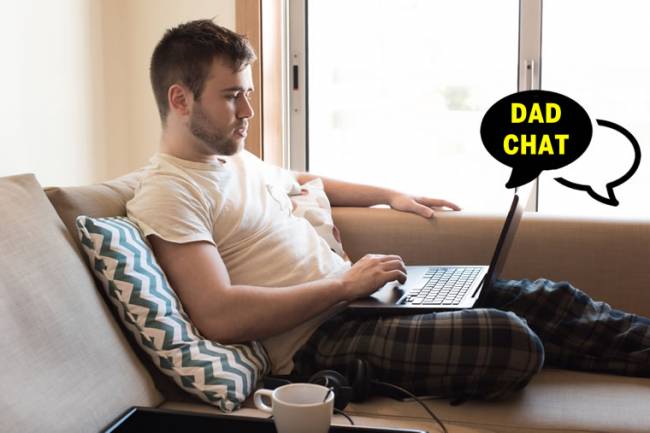 We have moderators with experience in separation and legal matters, parenting and general family life challenges, along with a qualified life coach with experience in emotional wellbeing and mental health.
You will find the Dad Chat box located on the bottom of this page. As a charity, please be mindful that we do not have the resources to have someone available on web chat all of the time.
However, there is still support available if we are offline:
Register for the forum – we recommend selecting a username which does not personally identify you so you can remain anonymous if asking questions or explaining your situation
Post a message on the forum – this way you can get responses from a number of others, both dads and our moderators
If you would specifically like to chat live one-to-one then please request this by posting on the forum and one of our moderators will be in touch.
PLEASE NOTE
Time slots will be limited to maximum of 10 minutes in order to help as many people as possible.
The chat service is for guidance support, it is not legal advice.