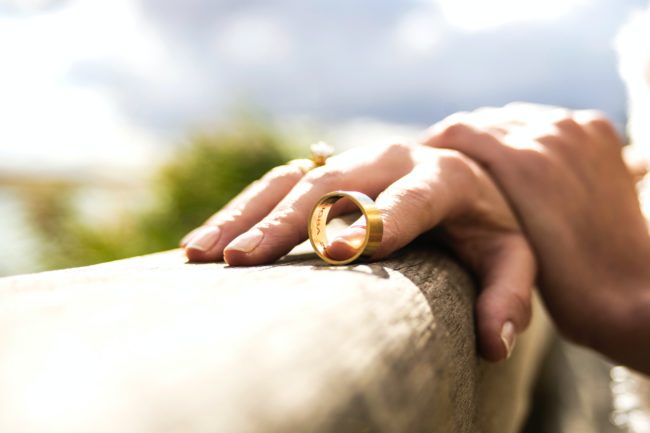 This week started with Divorce Day, apparently the day you are most likely to call it on a long term relationship. Bank balances are low, and the weather has been grim and calls to mediators and solicitors peak. If you are thinking of separating we join with the organisation Resolution – and recommend you embrace a child-focused approach to separation. 
Family lawyer David Lister spoke to Dad Info and gave us his top tips on how couples can adopt a more amicable approach to divorce. His advice aims to help speed up the process and keep the lines of communication open between both parties.
Conflict makes separation harder
Divorce sits comfortably in the top three most grief-stricken life events. Separating couples might experience everything from feelings of loss to anger or uncertainty about the future.
The division of finances and splitting your children's time are hurdles that need to be overcome. Unfortunately, these difficult issues often lead to awkward and emotionally charged situations.
Choosing amicability
According to a recent survey carried out by the law firm Simpson Millar, 74% of couples going through a divorce or separation want to keep things civil.
None of the participants in the survey expected to avoid heartache altogether, but many said that remaining amicable would result in a better outcome for every one involved. Avoiding lengthy court battles and expensive legal fees was also a major bonus in keeping things civil.
Modern splits can be less stressful
'Historically, the only divorces you'd read about in the papers were the ones that became acrimonious. Examples might be ones where the legal fees had spiralled out of control or where the husband had done a runner with all the money. These days, people are much more savvy and they realise it really doesn't have to be that way,' explains David Lister, Head of Family Law at Simpson Millar.
'The figures from our survey show that people are increasingly looking to separate as amicably as possible,' he adds. With that in mind, David gives us his advice on keeping separation amicable below.
How to separate amicably
'You need to abandon the idea that there are winners and losers in divorce. Sadly, in most cases you'll each have to cut your cloth and rebuild.  What was feeding one household can rarely feed two, comfortably.   
Think of the big picture. The more you spend arguing, the less there will be left in the pot for you and your children. Bad behaviour might well be the reason for the split, but rarely will it have an impact upon how a court divides your assets.  
Be practical. Ideally you would hold on to the family home, but is that realistic? Can you get a mortgage of the size you need? If you're the breadwinner, ask yourself if your ex can survive without ongoing support and time to adjust to independence. Financial advice will be key. 
Keep talking to your ex. If you can, use your voice, and also listen to theirs. Those cases where people maintain a constructive dialogue resolve far faster and often avoid having to go to court.  
Ask an experienced lawyer to help you formalise everything. Pick someone that cares about you, not how much you'll spend with them. If they can't tell you at the outset what the likely costs will be, don't engage them. 
Consider using the same lawyer for both of you. A new process designed to change the way couples divorce for the better, this option aims for a conflict-free separation and saving costs. It cuts out the us versus them approach many lawyers want to adopt, plus it saves money and time.  A traditional court case might take 18 months to unfold, if contested. In contrast, for example, our most recent Separating Together (one lawyer for both parties) case was concluded in just seven weeks and at a fraction of the cost.'
David Lister can be contacted at Simpson Millar solicitors.
Want to talk to others going through a divorce or separation? Check out our helpful forum.