There are many factors that affect how badly hit children are by divorce. Mediator Helen Adam of Wells Family Mediation takes a look at some of the things parents can do to reduce the impact on them…
Family Mediator Helen Adam of Wells Family Mediation takes a look at some of the things parents can do to reduce the impact of separation on children.
In my last blog I talked about the need for parents to exercise their 'parental responsibility' under The Children Act to ensure that the welfare of their child is kept paramount at all times.
In order to do this, we need to have some understanding of the factors that affect children when their parents separate. There is so much research and information online about this that it can feel overwhelming. Broken down into 6 simple bullet points, all the research combined together highlight these factors as critically important for our children when their parents separate:

Crucial Factors For the Child In A Divorce
1. The age of the child.
A child is going to react differently to the parents' separation depending on what age it is. This is something to note but not anything we can change.
2. The Personality of The Child
Children with different personalities will react differently to the same circumstances surrounding their parents' separation. Again, this is not something we can change. Our children have the personalities that they have and that's great, but it explains why children in the same family can be affected very differently when parents separate.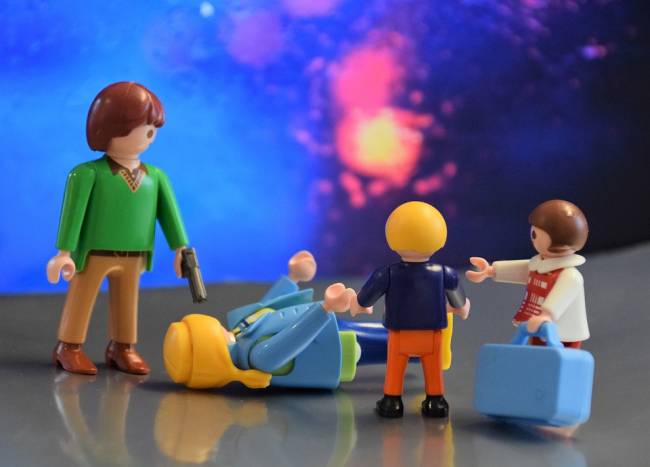 3. Are You Both Okay?
Our children need to know that all is OK in their world and so they need to see that Mum is OK and that Dad is OK. It's really important if you are separating to get support around you, be it friends, counselling, whatever you need to nurture yourself through a vulnerable and stressful time. Looking after yourself will help your children.
4. Quality Time
Children need quality time with both parents. This is nothing to do with percentages of time but more about quality of time. Where parents live together, it is often the case that children spend more time with one than the other at different times of their childhood, and the same may be the case after separation.
The important thing is that they need quality time with each parent so that they can continue a close and nurturing relationship with both parents. Note – this is for the benefit of the child, not to meet the needs of the parent.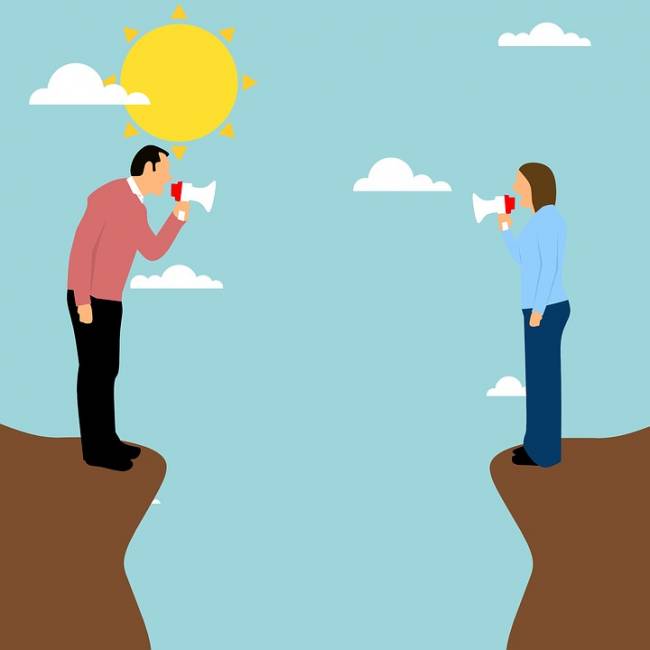 5. Communication
Children flourish when there is healthy communication within their family. This is the most challenging aspect of family breakdown. Inevitably, there will be stress in the parents' relationship when they separate and in some cases it can be extremely messy and difficult.
It's very normal for things to be conflicted and difficult between Mum and Dad at and around the time of separation but the question to consider is:
"For how long are the circumstances of the breakdown going to dictate how Mum and Dad get on? For 1 year, for 3 years, for 10 years, 30 years?"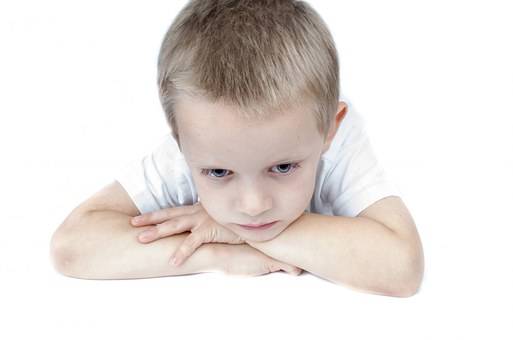 6. The Silent War
Most people understand that conflict is harmful to our children. But it is also important to recognise that passive conflict (no eye contact, silent treatment, ignoring, never mentioning the other person) is harmful as well as active conflict (shouting, violent behaviour, slamming doors etc).
It is miserable for children to be raised in homes with long-term conflict, whether passive or active.

Time Is Not Always A Healer
Some parents have been apart for 15 years and are still just as bitter and angry as they were at the time of separation. This is so sad for the children, by now adult children.
Children fundamentally need parents who will continue the job of parenting whether together or apart, and, like any job or business, it is done best when there is good communication.
While its normal for there to be difficulties at the time of separation, it's worth holding on to a goal and a hope for the future where the two parents manage better collaborative parenting than they have at the time of breakdown.
Far from arguments about outdated concepts like 'custody', this is really what children need when parents separate: a firm committed goal to rebuild some form of parenting relationship for the years ahead.
So returning to our responsibilities under The Children Act, however hard it may be, our goal is to try and manage successful communication with the other parent, looking after oneself, quality time with the children and most importantly of all avoiding any form of active or passive conflict.
Of course things will be wobbly during the time of separation but the goal under The Children Act is to put the children's welfare first and rebuild relations in the future that meet their needs in the longer term.
By Helen Adam of Wells Family Mediation
WFM is a family mediation practice based in Tunbridge Wells, with additional offices in Tonbridge, Sevenoaks, Bromley and Kings Hill. It is run by experienced and specialist family mediators, three of whom used to practice as solicitors. All three partners are FMC accredited and are qualified to offer Child-inclusive mediation. Family mediation works well alongside advice and support for the clients from other professionals. We have good links with many local solicitors, as well as pension experts, IFAs, counsellors and those running Divorce Recovery seminars. Our practice is committed to working alongside those offering legal and other professional advice to our clients. In addition to seeing clients from Kent and East Sussex in our local offices, we also work one day a week in Central London.
DAD.info Forum: If you are affected by any issues raised in this article or just need some support why not join our DAD.info Forum ?