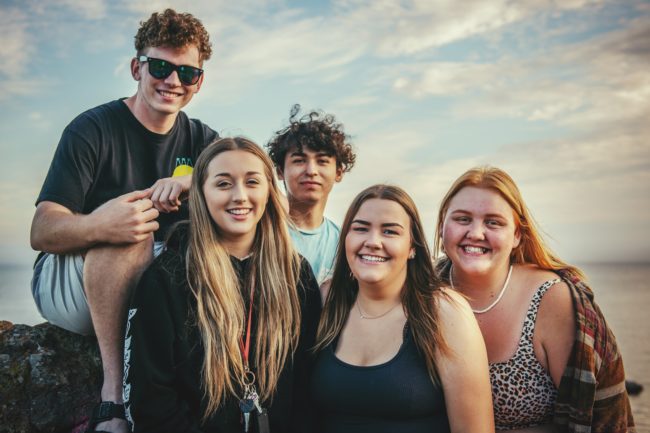 Exams are being taken at schools across the country, and those finishing university are preparing to pack their things and head home for the final time. So in a few week's time, what next?
If you're the parent of a child who hasn't planned their next move, here are some great ideas to consider.
Volunteering
If kids are lacking direction or are unsure of their next step, taking a volunteer place has a number of benefits. Teens can try out different industries, for example helping at an animal shelter or being a police cadet.
As well as work place experience, young people also learn new skills and confidence from volunteering. Plus, volunteering looks good to future employers as it shows commitment and interest in work.
Worldpackers and Do It are two places that volunteer placements are advertised.
Local college
School leavers can choose from a huge range of qualifications at local colleges, many of which can become the springboard for a career or further study. Students can choose to study a range of subjects including beauty, photography, business or computing.
A gap year
Don't be quick to dismiss a gap year as a holiday; time spent overseas travelling or on volunteer programmes can be the making of some young people. A gap year needn't be expensive either, as it's possible to work while abroad to pay your way around.
The key to a successful gap year is a plan of where they're going and the aim of the trip. The options are endless. Young people can have the experience of a lifetime on affordable programmes run by companies such as Plan My Gap Year or Gap Force, and choose from incredible opportunities including:
elephant conservation
teaching English in India
marine scientist training in Costa Rica
medical volunteering in Sri Lanka.
Gap years offer valuable life experience, and employers are often interested in applicants who have undertaken travel or volunteer programmes.
They key consideration when organising a gap year is to decide what your child wants to get out of it, and plan accordingly.
Apprenticeships
Apprenticeships used to be the way people entered trade industries (plumbing, building etc). However, apprenticeships have come a long way and now span an incredible range of careers, from teaching assistants to dental nurses to marketing and everything in between.
The government's Find An Apprenticeship website allows you to search and apply for thousands of apprenticeships all over the UK.
Apprenticeships are usually paid opportunities which offer young people a mixture of on-the-job experience and learning.
Milkround is another site that offers an array of placements which can be searched by industry.
Graduate jobs
For those who have graduated, a wide range of jobs are available. Employers sometimes pursue graduates in particular as they have demonstrated an ability to achieve and commit to study.
Websites such as Prospects or Graduate Jobs offer well-paid positions in a variety of sectors.
Postgraduate studies
Some graduates may wish to pursue further study. Prospects offers a number of options all over the country, from short to long courses. Graduates may wish to choose a postgrad course in a specialist area, or perhaps complete teacher training.
It is also possible to carry out further studies overseas, which offers the opportunity for new experiences. FindAMasters allows graduates to search for foreign study places and gives helpful information on what to expect.