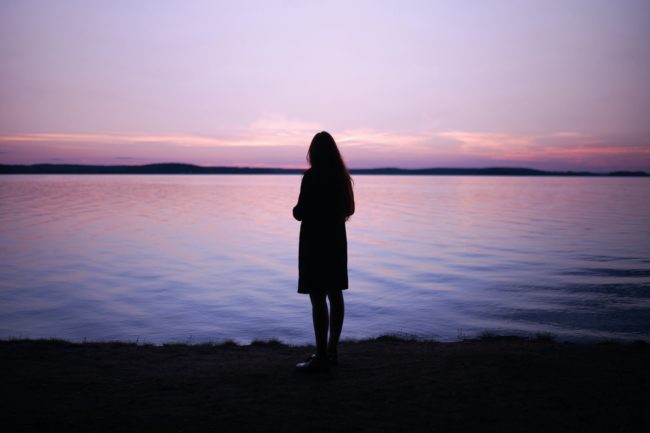 Every day in the UK around 13 babies die either before, during or soon after the birth. While it is a tough issue, Dad Info is focussing on this difficult subject in a bid to create awareness and support readers who may have suffered loss.
Rachel, a mother, has kindly shared her story with us.
Athena and Ophelia
On Friday 31st August 2016 at 03:45 Athena was born and I became a mum for the first time. Then, one minute later, Ophelia came along and I became a mum to identical twin daughters at 27 weeks.
This should have been the happiest day of my life, but it wasn't. It was the most frightening, worrying and saddest day and one which I relive almost every day.
My daughters had TTTS (twin to twin syndrome) which had been detected on our first scan. After that we had weekly scans and appointments both locally and in London. These then led to laser surgery at 17 weeks to try and stop the sharing of blood vessels to hopefully save both girls.
However, the odds were against us and we were aware that we would most likely lose Ophelia and possibly Athena too. But, the odds were worse if we didn't try, as the probability was that we would lose them both. The thought of losing either baby was unreal. I couldn't quite believe that we were in this situation and we may be having to make a choice.
A traumatic time
After the appointment with the team at Kings I broke down. We were led to a private room before leaving. The staff were kind but I don't think they understood. Comments such as "There is a real chance for Twin 1 if we do this" were meant to be reassuring but they felt the opposite. We didn't want either baby to die.
A side effect of the surgery is that your waters break, which happened to me 4 days after at 18 weeks. We were crushed.
We held on for nearly 10 more weeks with both girls thriving and doing better than expected. They were still very small however, and with likely complications after birth.
Difficult memories
I still do not have clear memories of the birth or the day after. I have flashbacks that come and go. These flashbacks make me want to understand more about 'that day' and can cause some confusion but mostly they offer me a comfort that Ophelia was here and not a dream.
We had both girls blessed before Ophelia peacefully passed away 9 hours after birth. We were able to spend as long as we wanted with her and helped wash and dress her before handing her back to the nurses. This time has been well documented, which I am grateful for as I have very little memory, which saddens me. I have since been diagnosed with PTSD (post traumatic stress disorder) which has been helpful in understanding the events.
Athena's fight for survival
During this time Athena was still fighting for her life and she was in neonatal care for 86 days. It was very hard to grieve for Ophelia when we did not know if we were going to lose Athena too. I feel sad that we could not give her that time and sometimes guilty, but I know at that point we needed to focus our energy on Athena.
The continuing struggle
It is hard when people ask how many children I have, as I have three. However, if I say that then I open myself up for questions about my children. I know that someone may want to offer condolences or ask further questions so I sometimes say I have two, to keep myself safe. However, there are times when I feel stronger and can be ready to talk about Ophelia, my third child.
It is difficult when I hear others talking about twins or pregnancy and feeling like I should be joining in with that conversation. I know, however, that I am opening up to questions. Those who don't know my situation can say things that can trigger me. For example, I bought my two daughters matching clothes, in different sizes, but the store assistant asked if they were for twins. This hurt as they were for my eldest and youngest daughter, but thoughts came flooding in that I should be buying them for my twins.
We had the best support from the neonatal team and they became family, along with making some lifelong friends during our shared experiences.
The ongoing pain of losing Ophelia
Time has helped the pain but there are times in the year where it can be particularly painful; Ophelia's birthday, Mother's day, Christmas etc. Sometimes there is just a day where I just find it difficult.
To help me try to piece memories together I have asked my husband and my sister who were both present for the birth to relive that day for me. I have also had Ophelia's notes sent to me. It helps me understand what she went through and the extent of the damage she had to her.
Rachel's self care advice
I just remember to be kind to myself and let myself know that these feelings are a reminder of her. I need to take some time to reflect and think about her.
My best advice for any parent who is going through this is to be kind to yourself. It is OK if you don't want or cannot talk about your child, you have that right.
I have had to wait until I felt emotionally ready to talk in detail about Ophelia and you are the only person who knows when the right time is.
If you feel that it is too much for you then don't. It does not mean you love them any less, or that you don't wish that they could be with you right now. You are simply giving yourself time to grieve and there is no time on grief.
Be kind to yourself and seek help if you need it. I needed medication, therapy and time to help myself after Ophelia's death. I had great support from family and friends as well as our vicar who took the time to visit and pray with us in hospital. It is hard to find time for yourself particularly if you have other children, but it is important to find some time for self-care, whatever that looks like.
Further information and support
Stillbirth: a sudden loss of hopes and dreams
SANDS- stillbirth and baby loss support