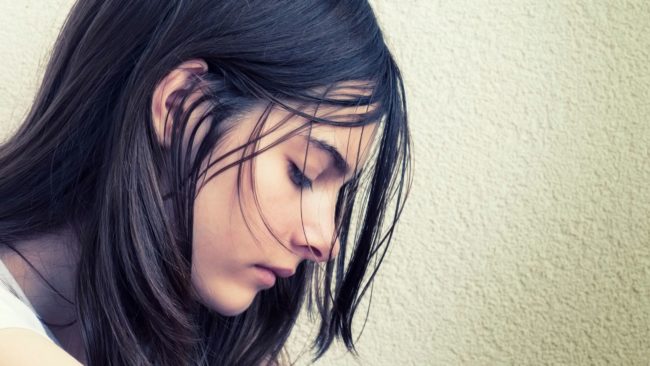 Many children find school daunting and anxiety-inducing, and suffer with tummy aches and upset as a result. Sometimes, if these problems go undealt with, children can begin refusing to attend school.
If you've ever been the parent of a child who is refusing school, you will know the feelings of despair and frustration. It may seem like kids who refuse school are acting out or being difficult, but the reasons for school refusal usually run deep, and are often based around intense anxiety and fear.
It may be tempting to get angry with a child who is refusing to go, or minimise their fears (especially when many of us attend jobs that give us daily stress- it can be tempting to wonder what all the fuss is about regarding school). However, the anxiety that leads to a child digging their heels in and refusing school needs to be acknowledged by parents if the issues are to be addressed and helped.
It's thought that at least 15% of children and teenagers are school refusers, and the problem often manifests at times of change, such as moving to secondary school.
What causes a child to refuse school
Refusing school isn't about wanting to laze around at home all day or avoid doing school work. Children and teenagers can feel they can't attend due to a number of reasons, including:
difficulties in their peer group
trouble fitting in
finding school overwhelming
having trouble learning
problems at home, e.g. fights with siblings or the loss of a family member
mental health problems, such as OCD, anxiety or depression
suffering from a neurodiversity such as ADHD or autism.
Signs and symptoms linked to school anxiety
When a child is feeling anxious about attending school, you may notice them displaying some of the following behaviours:
Stomach aches or headaches
Nausea
Poor sleep
Showing signs of anger/ angry outburts
Becoming quiet, withdrawn and down
Voicing their wish to not go to school
Obsessing over having the right equipment or books in their bag/ repeatedly checking.
As soon as you notice signals that your child is nervous about school, taking immediate action by trying to help can potentially avoid school refusal down the road.
Helping your child work through their feelings
If your child is struggling with school, the most important step is to let them know that you are there for them and will support them through it. Offer to talk to them whenever they feel like opening up.
Discuss together their fears around school to try and get to the root of the problem. It can help to draw or map out their worries on paper to find the specific issues at play. If they're feeling overwhelmed, what is overwhelming them- is it that they are finding the work difficult? Have they managed to find friends? Are they finding locating the classrooms tricky? Help your child to list anything and everything that is troubling them about school.
Then, do the same with life outside of school. Ask questions like: is everything okay with their peer group? Is there an issue at home they are worried about? School refusal isn't always about school itself, so aiming to locate the root of the issue may call for looking at home life or things that have happened to them, perhaps an illness in the family or a bereavement.
Where to turn next
Locating the root of the problem isn't always simple, and even if you find it, moving on might not be straightforward. If you haven't already, contact your school's pastoral team or the class teacher to have a meeting about the issues and how the school can help support your child.
Schools have many ways to try and assist pupils with anxiety. Some strategies might include:
providing support through a mentoring programme
providing the pupil with a quiet space or place to go when anxious
giving the pupil a 'buddy' in an older year
offering a relaxed way to start the day, perhaps by arriving slightly after other children, or before.
If you feel that the way in which the school have supported your child so far hasn't worked, make sure you inform them and work together to find a different strategy.
When the problem is about generalised anxiety and not a specific issue at school, counselling can help. Many schools offer sessions with a counsellors, or can put you in touch with a local service. There are also online counselling services available.
How you can help at home
There are a variety of ways to help support a child who is struggling with school, or refusing to attend. You could try some of the following:
create a calm routine for getting ready in the morning. This avoids panic and rush in the morning. Have clothes laid out, bags and lunch packed, and help them focus on one thing at a time- in this case, getting to school.
identify items and ways to help your child self-soothe. The items- perhaps treasured photos, cuddly toys, books, and memories – can all be put into a box that your child can use when they want to 'ground' themselves and feel calm. There are also relaxation apps and videos on YouTube aimed at teens and children, which can help too. You could also buy them a cosy blanket that they can snuggle under when they feel anxious. Putting a small treasured item in their pocket or bag to take to school can help them feel soothed when away from home.
find ways for them to chill out and have fun. This could involve anything from baking to roller skating, to listening to music or playing football in the park. Chill out time is important every day to help them balance their difficult feelings.
making social connections can be an important step. If school is proving difficult, having friends and acquaintances outside will provide support. Look around for local hobby clubs, youth clubs, or group sports to try out.
praise the positives. If your child has made it into school, or got ready on time, then make sure they know they've done well.
pick your battles. If your child is struggling and can't cope with some homework they've been given, or school on a particular day, try to avoid arguments. Instead, focus on the bigger picture and a positive eventual outcome.
If you can't get your child to go in to school
It can be incredibly difficult as a parent when your child refuses school. Not only are you likely to be worried about their education, you're also juggling the problem with the rest of your responsibilities.
If your child is at the point where they won't go in to school then it's likely that their anxiety has got to a point where professional intervention is necessary. Ask the school for details on how to contact a local children's mental health service, or your GP can also assist.
As hard as it is, don't try and force your child to go. This will probably make the issue worse in the long term. Try and keep some home learning going in the mean time. BBC Bitesize is a brilliant resource and can be a way for children to get still learn whilst missing school.
If necessary, you may find that home education is the long term solution. There is further information here on what can be provided.