Becoming a father can be difficult to cope with and some men feel they have nowhere to turn for support. Dad Info looks at post-natal depression in fathers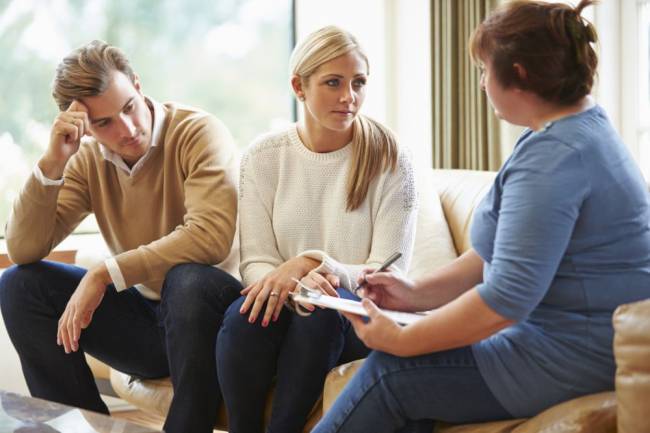 According to recent research, about 10 per cent of new fathers become depressed after the birth of their child – more than twice the average for depression among men in general.
Postnatal depression is essentially another form of clinical depression, brought on by having a new baby.
What you can do?
Don't try to ignore these feelings and soldier on.
And don't resort to

drink

, drugs or burying yourself in work in an attempt to cope – this is ashort-term fix and will do more harm than good in the long run.
Remember that your health is important to your partner, to your baby, and for her development.
Seek help from the start: don't wait to be asked by a health professional, such as your family health visitor or GP, about how well you're feeling or coping.
You're more likely to recover quickly if you can acknowledge the problem and actively seek a solution. Consider asking for support or practical help from family or friends or consulting your GP.
Tony's story
"I always thought that Donna and I were close. We had been together for two years before having a baby but then it seemed almost to tear us apart. I'd had some problems with my back and was out of work when our son Matthew was born.
Donna began to get very close to the baby and I began to feel more and more useless – I felt like a spare part. Donna knew several other mums in the area and would like to meet up. When they came to our flat, I didn't know what to do with myself. I began to leave the house, just to get out of the way.
Donna and I had some terrible rows – she would tell me I should get a job and I felt I was trying my best. It seemed so unfair. I also found it really hard to get close to Matthew – he would always cry for his mum and she would take him away from me.
I found I couldn't sleep and began not to enjoy anything. I was really irritable and not eating properly. In the end, my best mate said I looked really rough. It took a lot of courage, but I eventually went to see my GP.
He suggested I see a counsellor and take antidepressants. I wasn't too sure about either but thought I might as well try. I think they both did help and at the same time my second son, Ryan, was born. I began to feel happier at home and that Matthew at last now really needed me."
Post-Natal Depression: Dads continued…
Post-Natal Depression: Dads – How it can affect you