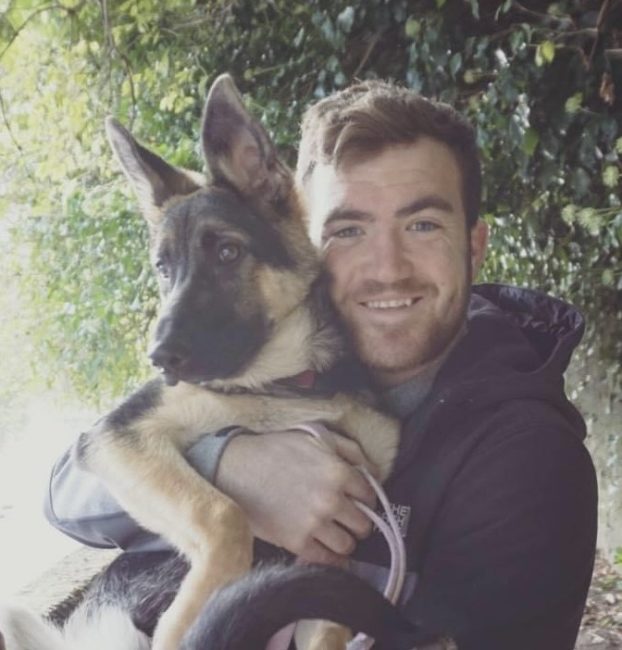 It's World Mental Health Day on Sunday and this week Dad Info is speaking to fathers who have been affected by mental health issues in different ways. Today we are speaking to dad Mike McCarthy, who is campaigning for better mental health care following the loss of his son Ross.
Ex-journalist Mike is raising money and campaigning for better mental health care following Ross' suicide earlier this year. He has dedicated himself to speaking publicly, fundraising for CALM and setting up a men's talk group.
Campaigning in Ross' name
Ross was 31 when he took his own life during lockdown. He was engaged to be married and was a father to a 4 year old son.
'Ross had struggled with severe depression for 10 years. He tried pretty much everything- medication, going to the GP, speaking to a counsellor,' explains Mike. 'After 10 years of struggling and pretending to his family to be okay he asked for therapy and was put on a 6 month waiting list. That frustrated him and it added to the burden that he was already carrying. He had fought like a warrior for a long, long time. He really did fight. I guess that at the end he didn't have the strength to deal with that disappointment.'
Mike has been speaking out publicly about the failings in mental health care and what areas need attention.
'It's a revolving door.' he says. 'I've spoken to lots of bereaved mums, dads, brothers, and sisters. Since we lost Ross I've made it my business to educate myself on mental health, particularly as it applies to people in crisis. I hear the same thing over and over again. I haven't spoken to anyone yet who has praised the mental health provision in this country. I think we have got a huge problem.'
Ross' request for better care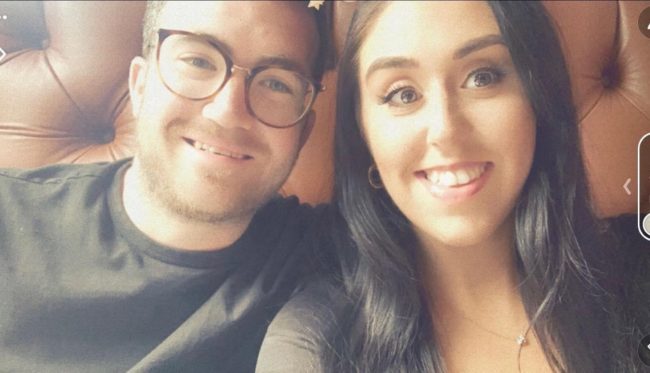 Ross wrote a farewell letter to his family and he asked them to campaign for better mental health care. 'He felt very strongly about it,' explains Mike. 'In his memory and in his honour we are just trying to do what we can as a family to get rid of the stigma, speak out and speak openly.
'We think that he did the wrong thing and we think that suicide is never the answer and that he would have found salvation one day if he had stayed with us. But I completely understand his decision, although I don't agree with it. That said, I'm more proud of him than any dad could be of their son. He was a great, great human being. Full of life, ironically. The life and soul of the party. He loved his family, we loved him. He adored his little boy and his fiancee. We have kind of said to ourselves that if his son couldn't keep him here then nothing could.'
The need for change
Mike's main focus is on ensuring that in future people in crisis get the help that they need immediately. 'I always say that if you're feeling suicidal, that is cancer of the mind,' he says. 'If you turn up at a hospital with terminal cancer, no one is going to say to you to come back in 6 months time. And yet with suicidal people that's exactly what they're being told every day of the week, week in week out. We should be giving the same attention to mental health as we do cancer.'
He also believes strongly that people should be more appalled by the statistics around suicide and pushing for change. 'When you consider it's the biggest killer of young men under 45- not cancer, not drugs, not road accidents- that the biggest threat to a young man under 45 is himself. Why aren't we talking about it? Where are the political debates? Where are the demands for extra funds? Where are the marches? Where are the demos?
'One of the reasons I'm speaking out about it is because we are losing so much potential. Ross was hard working, a dedicated family man, he was loving and the best son that anyone could ever wish for. We lost him and that's our tragedy but also the world lost him and thousands more like him. They don't have a voice any more so I'm hoping that those of us left behind can be their voices.'
Aiming to save young men
The fact that most men under 45 die by suicide is a fact that Mike says 'haunts him.'
'I think it's particularly hard for men to talk about their feelings and emotions,' he says. 'I've set up a Talk Club here in Yorkshire at Sheffield United. I think suicide is equally tragic for everybody- but when 3/4 of suicides are by men we have got to speak up about that.
'One phrase sums up the problem: 'man up'. 'Man up' means shut up, take it on the chin, suppress it, be stoic. With Talk Club it's medicine, of being able to speak. One very simple thing about it is that we ask men how are you, out of 10? That brings out an explanation. We live such busy lives, and we feel so much and say so little. There is scope for men to learn so much about expressing themselves.'
The Talk Clubs are open all over the world and can improve the lives of men of all ages. 'We talk about how we are, what we are grateful for. The focus is on men's mental health rather than mental illness. We aim generally to make ourselves feel better about life. It's been great,' says Mike.
If you would like to donate to the McCarthy family's fundraising page you can do so here.
Helpful links: