With few exceptions, parents want to spend quality time with their children, they want to play with them and see the value in sharing their interests and exploring the world together, but they simply don't feel that they have the time during their normal, often incredibly busy, everyday routines. This is especially true of UK fathers. Unlike in Finland, where the government has implemented financial packages to incentivise dads to take a more active childcare role, in the UK fathers still remain the primary wage earner.
The key, then, is to prioritise spending meaningful time with your child on a daily basis and building play routines into your weekly schedule. This will not be easy, but being fully involved in your child's development should be a non-negotiable priority.
Here are six ways that you can start creating better play routines, ensuring you are making the most of the precious moments.
1. A dedicated time for Crafts
All children love crafts. Whether it's junk modelling, mask making, producing collages or even Pom Pom birds(!), you are bound to find an activity that appeals to your son or daughter.
Think carefully about the project you're going to work on together. It can't be so challenging that you end up having to take over completely, and it also mustn't be so simple that it can be completed in a matter of minutes. Pick something that mirrors their interests. Whether they are into football, for example, or fairies, try and make a link between that and what you are making. There are hundreds of ideas online. Social networks are always good sources of inspiration.
Make sure you have all of the materials and tools you are going to need before you sit down. You don't want to spend all of your quality time hunting for scissors or glue!
2. Invest in a great space
The best kids playhouses can be the focus of a very successful play session, and your child can be involved in choosing the house, decorating it and deciding how it is going to be used. Just like role-play corners in primary classrooms, the function of the playhouse can change from week to week as your child grows and explores new interests. Whether the playhouse is being used as a pirate's hideout, a pretend sweet shop, or a replica kitchen, let your child lead how they want you to play. Revel in their imagination and help them to develop their ideas without taking over.
3. Make the Time to Play Board Games
Board games are a fantastic toy to play with your child. Not only do they teach turn taking and the importance of playing by the rules, they also offer opportunities to help your child deal with losing, and for you to demonstrate to them how to be a good winner. In addition to learning thinking skills, they will also get to practise patience and the ability to concentrate for a sustained period, without relying on the iPad!
4. Play Outside
Children of today spend more time indoors than the kids of the past. Block out some time to get your children out of the house. Go on walks to interesting places, explore your local area and enjoy the fresh air. Play catch with them in the garden, go to the park and kick a football about, or even have a teddy bear's picnic. Find an excuse to run around with your child, and give them opportunities to become fit and healthy, co-ordinated and appreciative of the natural world around them.
Hint – it'll get them to sleep better too!
5. Don't Ignore Technology
With so many stories of children becoming addicted to video games and glued to their tablets and smartphones, it's tempting to eschew all technology during play sessions. This would be a mistake. Although we can all agree that a child hunched over a mobile phone is wrong, used correctly, technology can be a key part of a play routine. Focus on playing two-player games. Challenge each other by playing a competitive racing game, or work together on a co-operative platform game, encouraging problem-solving and collaboration. It's all about balance.
6. Make Chores Fun
If your schedule is truly so packed that you can't squeeze in time for a dedicated play session, involve your child in household chores. Kids love playing with water, so wash-up together. Give them their own duster and get them to help you tidy a room, or involve them preparing the family meals. Use role-play to make the tasks more fun. Pretend you are Cinderella tidying up after her step-sisters, or Mario and Luigi giving their home a spring clean. Tap into your child's interests, and let them guide you.
This isn't a substitute for a dedicated play routine, but if it's all you can manage, it's certainly better than nothing.
Your children are only young once, so make sure you make father-child play sessions a priority.
About the author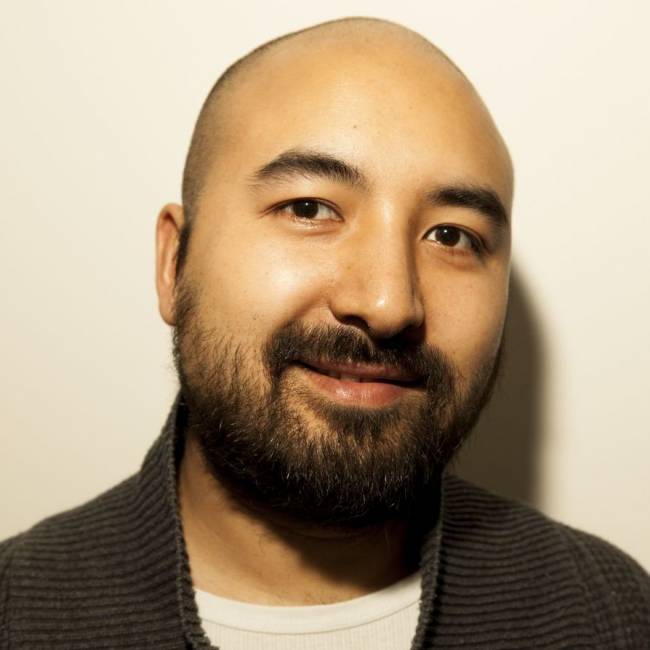 Han-Son is the founder of DaddiLife; a parenting website for dads focusing on things to do, health and lifestyle for the modern day dad.