News of the Coronavirus is everywhere; we are thinking a lot about death and our lives have been turned upside down. We are anxious and guess what our kids are anxious too!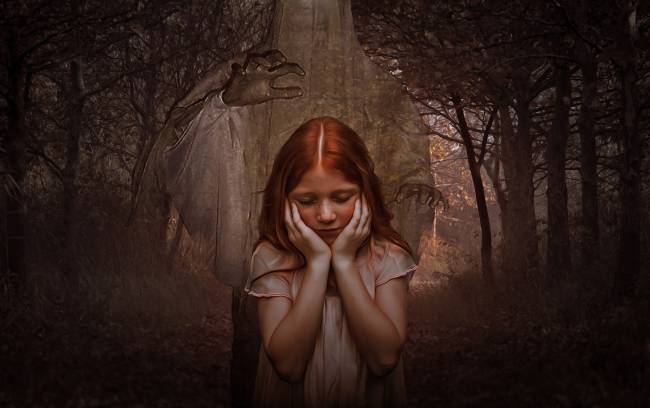 Your kids can see how overwhelming this crisis is for you. They will be worrying about grandparents or other family members and about their own health. For many children these worries may surface during the night as frightening nightmares or vivid dreams. If this is happening in your home here are our top tips to help your child cope with nightmares and worries at this difficult time.
What is a nightmare?
Nightmares or vivid dreams are very common in children between the ages of 6 and 10 years, but both younger and older children also experience nightmares. About a quarter of children have at least one nightmare a week. Monsters, animals, being lost or being stuck. Nightmares are extreme and frightening at the time but are perfectly normal reactions to the stresses and strains of growing up and are often caused by a healthy development of the imagination. They can also be triggered during particularly stressful times in a young person's life (Hello Covid!) and involve worries about family members.
In older children nightmares are often associated with perceived imminent danger or harm. If your child is having a nightmare give them comfort and reassurance When children awaken from a nightmare, it can still seem real. It's natural for them to feel afraid and upset and to call out to a parent for comfort. The best thing to do is let them know they are safe and secure. Show that you understand that your child feels afraid and it's OK. Remind your child that everyone's dreams are sometimes upsetting and can seem very real, so it's natural to feel scared by them. Once they are calm and happy, they will usually go back to sleep. Your calm presence helps your child feel safe and protected after waking up feeling afraid and gives them a sense of security.
Label what's happened.
Let your child know that it was a nightmare and now it's over. You might say something like, "You had a bad dream, but now you're awake and everything is OK."
It is important to remember that under the age of four to five, children cannot tell the difference between a dream and reality, so it is particularly important to give them reassuring cuddles and comfort, rather than explaining the nightmare away at this time.
If your child has recurrent nightmares about the same thing, try talking through this the next day and help them think up a happy ending. If there is a reoccurring monster theme, during the day draw silly monster pictures with your child and make up silly monster songs: you could also set up a dream catcher in their bedroom to catch bad dreams.
Help your child go back to sleep.
Try any of these to aid the transition back to sleep: a favourite stuffed animal to hold, a blanket, pillow, nightlight, dreamcatcher, or soft music. Or discuss some pleasant dreams your child would like to have. And maybe seal it by giving your child a kiss to hold — in the palm of his or her hand — as you tiptoe out of the room.
Do your magic.
The magical powers of your love and protection can work wonders. You might be able to make the 'monsters' disappear with a dose of pretend monster spray. Check under the bed, tell your child that all's clear. Identify the cause of your child's nightmare During the day, not at bedtime, talk to your child about their nightmare.
Be a good listener.
Don't talk about it at night — just help your child feel protected and ready to go back to sleep. Every day have 10 to 15 minutes of undisturbed 1 to 1 time with your child specially set aside to discuss their concerns. In the morning, your child may want to tell you all about last night's scary dream. By talking about it — maybe even drawing the dream or writing about it — in the daylight, many scary images lose their power. Your child might enjoy thinking up a new (more satisfying) ending to the scary dream.
For most children, nightmares happen only now and then, are not cause for concern, and simply require a parent's comfort and reassurance. Talk to your doctor if nightmares often prevent your child from getting enough sleep or if they happen along with other emotional or behavioural troubles. After you've said goodnight consider using a relaxation and breathing technique or a simple hand or foot massage to help relax your child at bedtime. Seek Professional Help If your child is having regular severe nightmares you may need to discuss this with your GP.
More questions?
If you have more questions about parenting come and ask them here on our forum.