By now your baby looks more like a child and less like a pink or blue bundle! Usually s/he will be on the move in some way, and babbling away with verb sounds in a changing voice tone like a real conversation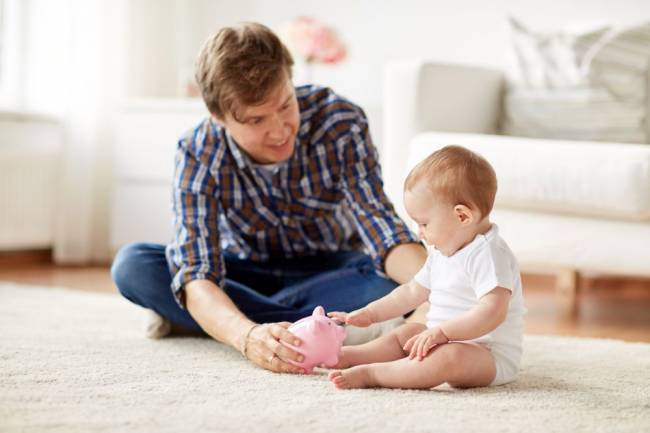 It is the adventure stage of life for real now…lock away your weed killer and invest in a stair gate. You can share some of your favourite foods with baby now and start to look towards the fabulous fun of post one year.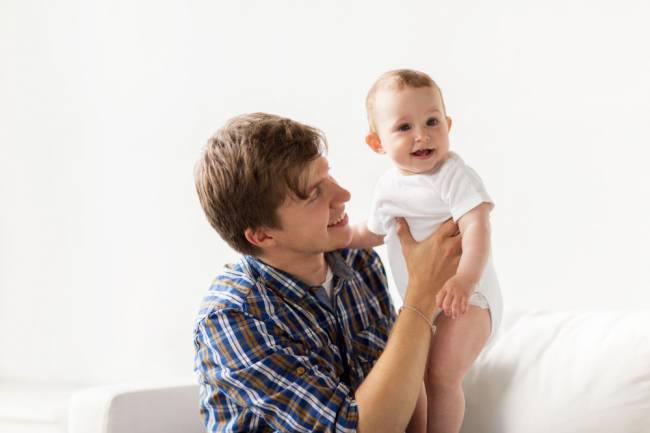 Games to Play
Many of these will go on being favourites for a long time and do not abandon some of the earlier ones as they are fond of those too.
Hide and seek: Sit your baby on the floor, show him/her a squeaky toy or teddy and make it squeak. Now hide it behind your back. The aim is to get baby to look for it. When s/he does, give it to him/her and tell him how clever s/he is. If baby is still unsure, squeak it again so baby can find it. This game goes one step on from teaching the idea that things still exist when he can't see them, as it encourages baby to see where things disappear to.
Simple jigsaws or shape sorter: These may still take baby a while to work out but if s/he's struggling with something, give him/her time to work it out before you jump in.
Building something just to destroy it: This is a fabulous game at this stage – let your little chap or chapess (!) experiment and don't worry, it won't make a violent criminal of them!
Stacking Cups: By around 11 months, your baby will be able to stack toys, as the skill of letting go accurately as well as holding things finally comes into play. Most useful single toy in this stage in my view is a set of stacking cups – not only can they be stacked but they can also be water toys to play with in the bath, or you can hide little toys underneath each cup and encourage baby to find them.
Sand: Horrid in your pants but great fun for your baby! S/he'll love making sandcastles and knocking them down. This activity teaches hand-eye coordination, imagination and creativity along with the concept of 'full' and 'empty' as he tips and pours with a bucket and spade or plastic cup.
Getting Physical: This is the right time to start pushing him/her on the baby swings or using a first car or trike in the garden or park.
Learn more about your baby by watching for developmental milestones here.
Related articles:
Eighteen Months to Three Years