Whatever you do on Bonfire Night, the number one aim is for you and your kids to have lots of fun. You definitely don't want the night to end with you and your little one spending the evening in the Accident and Emergency room, so we've put together some basic safety rules that won't take the fun out of this great night…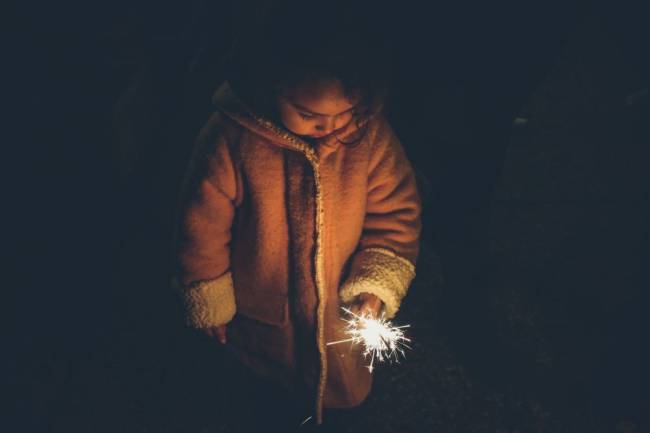 First of all, keep warm – thick gloves, warm hat, boots for the mud. Don't keep warm by standing next to the fire. Sparks can fly into eyes, etc.
Sparkler safety
Always wear gloves with sparklers.
Don't let your children light the sparklers themselves. Have an adult do it.
Don't give sparklers to children under 5.
Keep sparklers away from other people's faces.
Never hold a baby in your arms when you are holding a sparkler.
When the sparkler has finished, put it into a bucket of cold water straight away.
If you plan on doing fireworks with your children, bear these rules in mind.
Firework and Bonfire safety
Use the fireworks one at a time.
READ THE INSTRUCTIONS!!
Keep naked flames, including cigarettes, away from fireworks.
Never return to a firework once it has been lit.
Direct any rocket fireworks well away from spectators.
Never use paraffin or petrol on a bonfire.
Make sure that the fire is out before leaving.
Have a great night!