Despite half the population experiencing them at some point in their life, it's fair to say that periods are still treated as a taboo subject in many households in the UK. Dads in particular may struggle to raise the issue with their children when the time comes, preferring instead to let mum handle it. But what if you can't pass the questions on to someone else, or you don't want to? How should you go about talking to children about periods – and when is the right time to bring it up?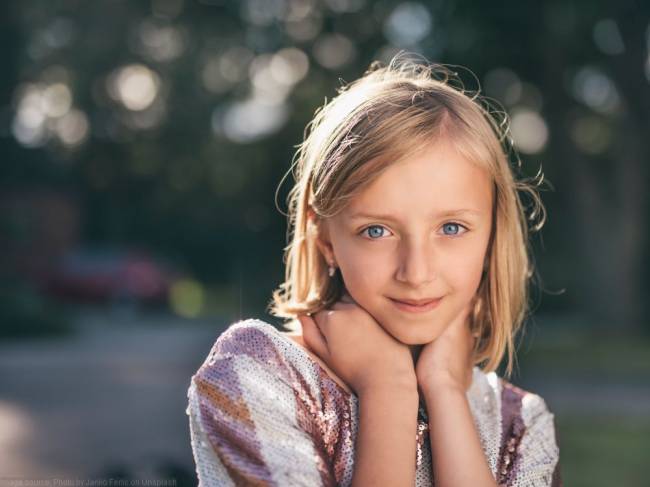 Disappointingly, research carried out by betty for schools showed that only 8% of women would advise young people to talk to their dads about periods. In fact dads are seen as less of a trusted source of information and advice about periods than online forums, which 10% of women would recommend to young girls if they have questions to ask on the subject.
The research also showed that huge numbers of young women and girls admitted to feeling scared (60%) and embarrassed (58%) when they first started their periods, and more than half didn't feel confident enough to tell anyone else. You might think that school is the best place for girls to learn the answers and awareness they need – but 72% of women said that they found their lessons about periods really awkward and embarrassing.
With all of this is mind, it's clear that there is work to be done in making our children feel more comfortable learning and talking about periods. Whether childcare responsibilities fall to you solely or your share with a partner, it's up to all of us to help girls recognise that periods are a natural part of growing up – because they are. Also remember that it's not just girls who will have questions – boys need to be taught about periods too.
To help you think about how best to approach this subject, betty for schools has pulled together some top tips for dads on how to talk to your children about periods….we promise, it doesn't need to be that scary!
Tips for dads for how to talk to your children about periods
1. Try not to wait until your daughter has started her period
Starting the conversation early will give your daughter time to get used to the idea. As some girls start at age eight it's a good idea to start then or before. Rather than a formal sit down talk, think about introducing the idea gradually – you could ask your daughter what she knows about periods and take it from there.
2. Be open and honest
Let's face it, nearly all women get a period at some point in their lives and it's nothing to be ashamed about – it's perfectly natural. Being open and honest will make your daughter feel like it's normal, which it is. Dads and male carers can reassure too – you don't have to have been through it yourself – just let your daughter know that you are there to talk to.
3. Be prepared
Give your daughter sanitary pads (or tampons) or keep them in the house and let her know where she can find them when she needs them (a stash by the toilet isn't a bad idea).
4. Talk to boys about periods too
It's really important that boys understand about periods too so they are informed; it will also help them understand what girls go through each month. Talk to them about why girls and women get periods, how they deal with them (i.e. pads and tampons) and how periods can have symptoms such as mood changes.
5. Visit the doctor
If your daughter has very heavy or very painful periods or is worried about other symptoms, make an appointment for her to see the doctor.
6. Get the facts
You can find more information about starting periods here: nhs.uk
betty for schools is a new, curriculum-linked period education programme designed to support teachers of students aged 8-12. The programme has been designed by betty, together with education experts and young people, to create a generation of girls and boys who are truly at ease talking about periods. It encourages open, respectful and honest conversations about periods and the way they affect girls. To find out more, visit bettyforschools.co.uk