If you've ever done a long car journey you'll know all too well that with the kids in tow, the back seats can soon become a zone of chaos and clutter. Save yourself hours of 'dad where's my cuddly, dad where did you put my game, dad I can't find my snacks' by investing in a fantastic car organiser. As your kids get older you can even give them the responsibility of organising things themselves, getting you totally off the hook and your car back to a mess free zone, well free from the kids mess anyway…
ISI Mini Car Seat Organiser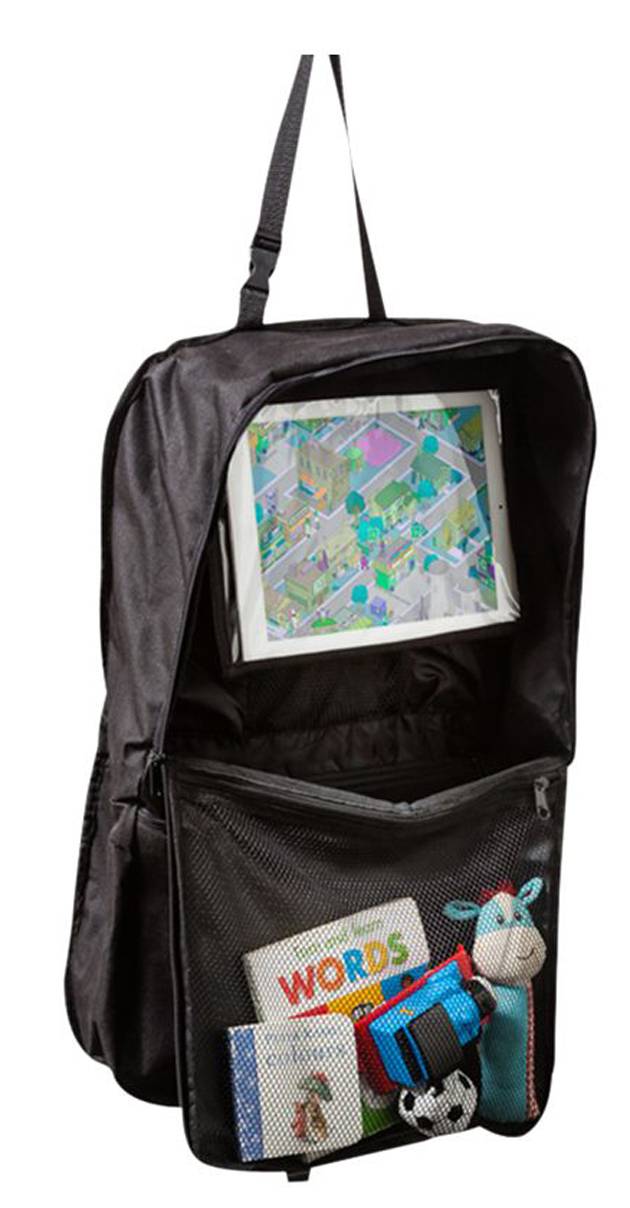 Great for hanging over the back of your driver or passenger seat, this organiser from John Lewis is a great solution for on the go storage. It looks and functions a bit like carry on luggage, with easy zip access and different compartments to house things of varying sizes. With mesh pockets inside it's easy for your kids to see what toys and games they have with them for quick, no screams access.
The most important thing for you is that all toys and kiddy items are kept neatly stored away without being scattered all over your car. The top pockets are a great size for storing snacks and drink bottles and a great additional feature is the clear pocket tablet viewer. When the toys start losing appeal you can set them up with something to watch on your ipad or tablet for the rest of the journey. Ah, peace at last.
John Lewis, www.johnlewis.com, £22
Diono Travel Pal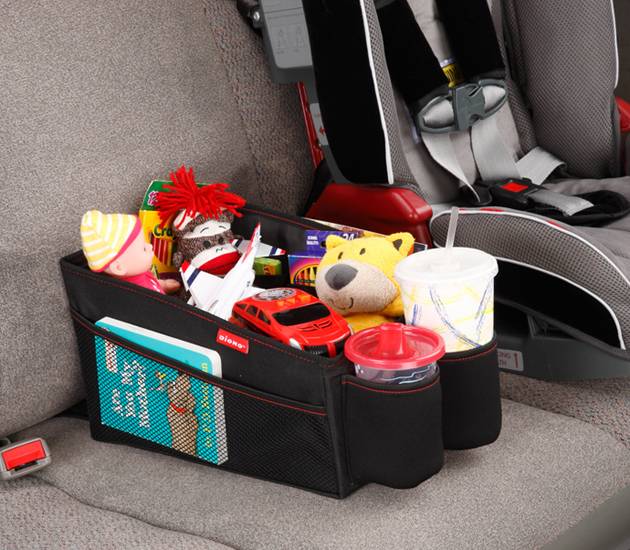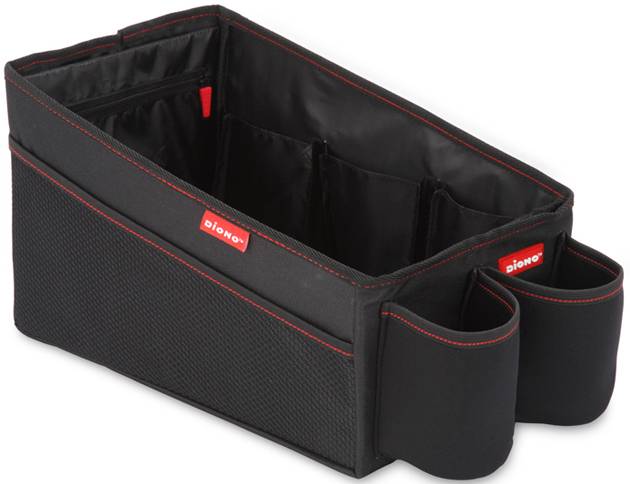 Whether for you or the kids the Travel Pal from Diono provides the perfect travel companion to have in the car. Although not enormous in size it's more than adequate to hold what's needed for your average car journey and will keep everything from books, toys and food neat, organised and accessible. Its compact size means it will sit nicely next to one child or snug between two.
Its main compartment is deep enough to hold a good selection of toys with additional pockets to segregate smaller things. It also features side mesh panels for more important items and front drink holders that are usefully insulated. Really good value for money it might be worth buying more than one so you can organise your own paraphernalia in the front.
Diono, www.direct2mum.co.uk, £9.95
The Junkie Organiser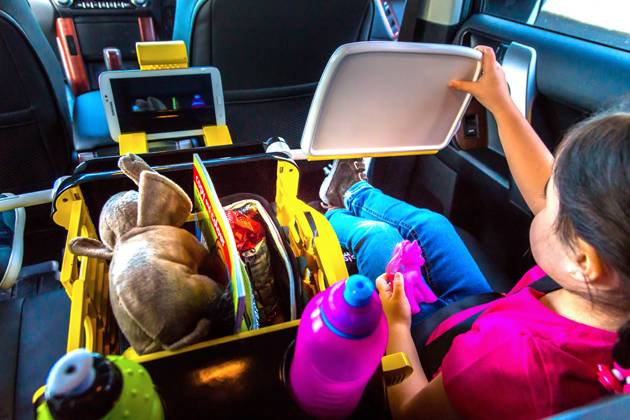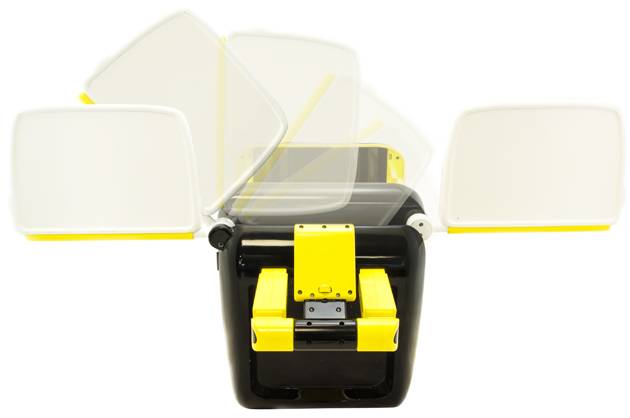 If you're after an all in one solution for peaceful car journeys, the junkie is the perfect answer for both organisation and fun. The latest innovation from BubbleBum, the brand focuses on safe travel accessories for children with well thought out designs that kids will love. Although pricier than the others, the Junkie is a great size and looks like a large toolbox that can house all your children's toys, games and clutter.
With its adjustable dividers, everything can be organised easily into accessible compartments. Aside from the vast storage options for their own toys, the junkie assists with entertainment needs with its useful activity trays that can be retracted and stowed away when not in use. It also features a fantastic 'tech mount' allowing two kids to share and watch a single device like an ipad. Its removable cool-bag for snacks and two cup holders for drinks takes care of any food needs during your journey. An organiser and activity station in one, the junkie really does provide everything needed for a long peaceful journey.
BubbleBum, www.bubblebum.co.uk, £39.99