Did you know, if you have children you are eligible to claim for Child Benefit for each of them. Find out more with Dad.Info about this important benefit and how to get it.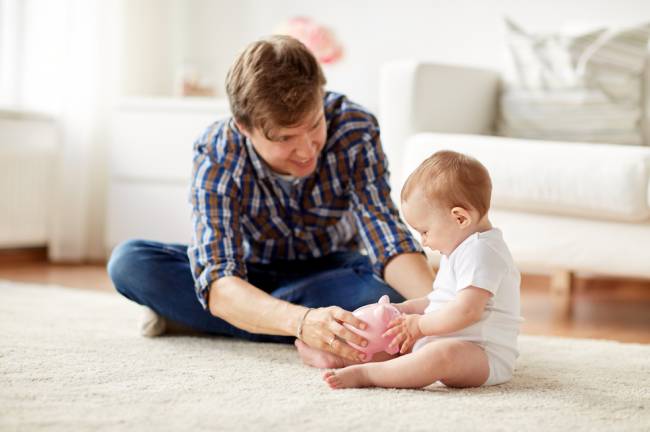 WHO IS ELIGIBLE?
It's paid for every child until the age of 16 (or up to 20, if they're still in education). Only one person can claim Child Benefit for a child, so if you are separated, it is the resident parent for each child who will get the payment.
Everyone is entitled to claim Child Benefit, but you may need to pay a tax charge if you, or your partners', individual income is above £50,000.
If you do not wish to claim Child Benefit (most often this is due to being taxed on it if you do) you can decline the payments, but it is recommended that you fill in the claim form as this ensures that your child is registered to get a National Insurance Number when they turn 16.
If your circumstances or preferences change and you wish to restart payments later on, you can still do this.
HOW MUCH IS IT WORTH?
In the current financial year (2017-2018) the weekly rate for Child Benefit is:
£20.70 for your first child
£13.70 for each subsequent child
It is normally paid four weekly, but can be paid weekly if you're a single parent or receiving certain benefits like income support.
HOW DO I GET IT?
You should apply as soon as your baby is born, or a child becomes your responsibility. It can take up to 12 weeks to process a new Child Benefit claim, and payment can only be backdated for three months.
You can do this by filling in a Child Benefit Claim Form CH2, which you will need to send to the Child Benefit Office, along with their birth or adoption certificate. If you don't have the birth/adoption certificate, send in the paperwork anyway, and send on the certificate just as soon as you can.
WHAT IF I'M SEPARATED?
If you're separated from the mother of your child, the Government will not pay Child Benefit to both of you – it will only pay it to the resident parent.
Note that Child Benefit is what is known as a gateway benefit. This means that many of the other benefits that are offered to parents (e.g. housing assistance) are paid to the parent in receipt of child benefit.
Of course, if you've got more than one child between you, you could always think about each of you receiving Child Benefit for one of the children. This way, you may both be eligible for other benefits, such as housing benefits.
Updated: September 2017