If you don't have kids of your own, dating a single mum can be a tad daunting. Not only are you taking on her kids, there will also be an ex who is their dad lurking in the background. Luckily, if you handle it right, you could have a rich, rewarding relationship with mum, kids – and even their dad. Here are a few helpful tips if you're a non-dad dating a mum…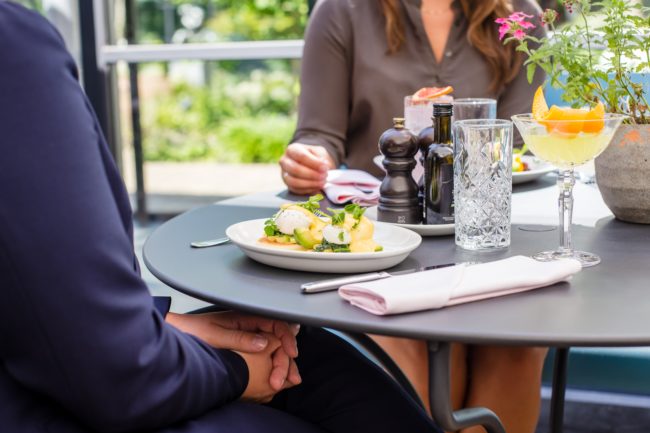 Picture this: you've just met the woman of your dreams. She's smart, sexy and sassy, laughs at your crap jokes and is clearly nuts about you. One problem: she comes as part of a package, with two small kids and an ex – their dad – in tow.
Luckily, this needn't be a problem. In fact, if you handle it right, welcoming children into your life can be amazing – and if they're older you even get to skip the sleepless nights and stinky nappies! So if you are dating a single mum, here's how to make it work…
Bonding with her kids
If you've never had children of your own, taking on someone else's can be a daunting prospect. Learning how to talk to them, how to play, what food they like and how to help them trust you takes time, effort and considerable patience.
"If you're embarking on a serious relationship with someone who has children, that will involve spending a lot of time with all of them as a family," says psychologist Dr Sandra Wheatley.
"Whether it's something you're experienced in or not, you may be taking on the role of a father figure to those children. And she may well want you to do certain things she felt her ex-partner didn't do, or was unable to do, that will fill out the kids' experience of being parented."
Make sure you take it slow – it will take some time for her kids to trust you. Try and go at their pace and back off when necessary.
Wait until you're confident about the future of your relationship with their mum before launching yourself into their lives – getting close to someone who then leaves can be really damaging to kids
Communication is key, both with your partner and her kids. Be honest with them, say you've never done this before but you're willing to learn.
Remember that even if you were their natural parent, you wouldn't get it right all the time. Be realistic and expect to fail sometimes – but try and learn from the times when things do go wrong.
Her kids will have been through a relationship-breakup, so may have a poor experience of parents and couples in general. They will need reassuring that adults do make mistakes, but that doesn't mean they're all bad or that things will go wrong with you and their mum.
Relating to their dad
One of the most difficult aspects of dating a single mum may be dealing with her ex-partner. He might be jealous, or hostile, or disapproving – or he could welcome your involvement in his children's lives.
He will, with good reason, want to ensure that the man spending time around his children is someone he can trust. And you may find yourself in the middle of a fraught situation between your partner and him. What to do?
"If her ex is really jealous or hostile you're in a no-win situation,' says Sandra. 'The best thing to do is support your girlfriend and don't get involved yourself, as you'll be resented by her ex. And, however hard you try not to badmouth him, the kids will pick up on the bad vibes and may end up angry at you too."
Remember that the best way you can help is to back-up your partner. Support her as she deals with her ex's jealousy, hostility or concern about you.
When potentially volatile situations arise, take a deep breath and try to deal with them calmly and maturely.
If possible, try and work with him. Make it clear that you are not trying to replace him and only want what's best for his kids.
The children, and your partner, will be so much happier if everything runs smoothly and all the adults are civil, at the very least.
In an ideal world, meet up with him every now and then to talk things through and address any concerns he may have.