After your baby arrives there is the money side of things to consider but then there is also what it could cost your relationship.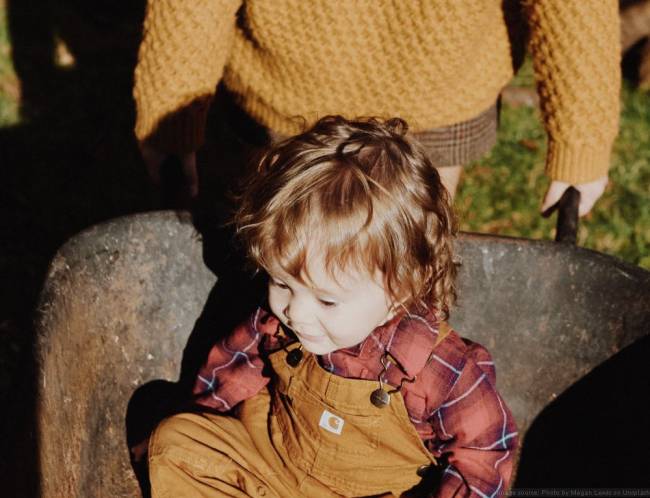 Often when planning the focus of everybody's attention tends to go to the baby, but you need healthy mothers and healthy fathers to have healthy children. Research shows that the birth of a child is one of the most testing times of a relationship. A lot of relationships stumble, even the good ones, but they tend to bounce back again as things settle down and everyone gets a bit more sleep and works out how to share the workload, it can potentially create stronger relationships.
Your relationship with your partner is likely to change after birth of a baby. There are things you can do to help strengthen your relationship and connect with your partner.
Remember it can seem difficult for both of you, especially in the early days as you learn to adjust to this new way of life. See our article – Your relationship when you have a baby for tips about what to expect and how to prepare for the changes that a baby brings to a relationship.
On the money side make the time to plan for the financial changes you'll experience once baby is here. Review the initial budget you made, and start to make the adjustments where necessary. When you're financially preparing for a baby, don't stress out about tackling every line, one of the important things to think of is ways (big and small) to make saving decisions that can help generate extra cash for baby expenses. Some almost painless ways to save big include:
Cutting back on luxuries such as expensive restaurant meals
Looking critically if you have not before at monthly expenditures for home and mobile phone services, digital tv subscription, gym memberships, and the like. Not that you need to live without these conveniences, but you may be able to switch to cheaper ones. Often just calling to threaten a switch can get you a better deal. After all, companies like to keep their customers.
Reducing credit card debt by avoiding late fees, paying more than the minimum each month, and rolling balances onto low-interest cards.
Diverting some of your current savings/investment pounds into a savings fund for your various baby expenses.

Setting Up a Family Budget
Now that there's a baby in the mix, it's time to get a better handle on the cash you have to spend and save. Here's how to make a family budget — and how to stick to it.
Let's face it, budgeting isn't anyone's idea of a good time— but not having a strategy for managing your money can cause more stress on your finances and your relationship. Remembering to plan and to save can be particularly tough for parents-to-be, and for a new mum and dad, who are usually too overwhelmed and exhausted managing life with a baby to even think of managing their finances.
But the payoffs of planning are huge..
Look at the big picture
Experts say budgeting is hard for new parents because they are so focused on the short term instead of the long term. But think about what you'll need down the road a bit: Whether you're saving for a larger family car, a bigger place to live, or your son or daughter's education, sticking to a plan is easier with a goal in mind.
Set up something simple
If you don't have a system, you won't stick to your budget. One popular option is an Excel spreadsheet, which keeps a running tally of your expenses and is easy to read.
Figure out the what's coming in and going out
Look to your bank statements to determine your monthly net income. Review each fixed bill (mortgage, car payment, insurance, utilities) and then add an amount for food. (As a new parent, you may be strapped for time and be more tempted to get takeout or packaged foods, so bump this number up a little.) A good plan for most families is a 50/30/20 budget: 50 percent for housing, bills, and groceries, 30 percent for fun stuff (gifts, holidays, dinners out), and 20 percent earmarked for savings.
Add your baby into the expenses
If you work, childcare will take the biggest bite from your baby expenses. Baby gear is next — from the stroller to the changing bag to the teddy bear. And don't forget everyday essentials like nappies, wipes, and feeding necessities (formula, baby food, or nursing bras). To save money, think about scratching the least important items from the list and borrowing or buying second-hand gear instead. (Make sure any item you borrow or pick up meets current safety standards.)
Plan for the future
It's never too early to start thinking about your baby's higher education. But first you'll need to pay down any credit-card debt you have, build up an emergency fund.
Practice downsizing
Plan on being a stay at home dad? This means you'll live on one salary before you take the plunge, practice living on one salary for a while and use the second one to pay off debt or save.
Check in from time to time
Every few months revisit your family budget to see where you can make a few tweaks. You might be ready to strike formula from your budget once you wean your baby, and, in a few years, your childcare expenses may go down once your child starts school. The birth of a second baby is another prime time to revisit your budget.