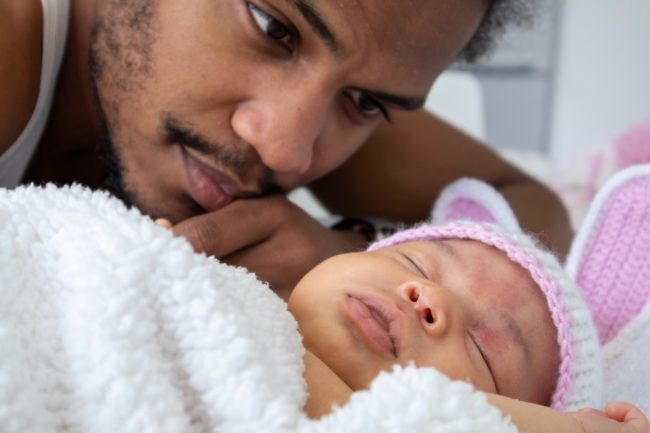 Along with this excitement, comes the changes that a father will need to prepare for which is why paternity leave is a very important time to plan for and to take off.
What is Paternity Leave?
It is when you take time off because your partner's having a baby or adopting a child. It is usually 1 or 2 weeks paid Ordinary Paternity Leave but can also be up to 26 weeks' if you take paid Additional Paternity Leave – but only if the mother/co-adopter returns to work. For more information on paternity leave please see our article. 
When my wife first told me we were having a baby, all I could think about was how I could not afford to miss a heartbeat, a single appointment, the birth, a first smile, even his first bath, everything mattered to me and I wanted to be a part of it. When it finally came round I embraced these first few days which I called a "bonding cocoon" in which I got to learn more about our son CJ and the new dynamics in our relationship.
Paternity leave, played a crucial role in enabling this, my name is Chris I used to work for DAD.info, and this is my story..
At DAD, we do not only write and talk about paternity leave, we model and live by it. My employer agreed to give me time off to go to important appointments like our first scan, where I got to see our little baby boy for the first time, I also got to attend some very important health checks, and go to the preparation (antenatal classes) as well as the statutory two weeks paid leave. Not every employer can do this, and not every employee can take this time off, but for this time to be valued by employers and employees I would like to share my story hoping that it helps people understand the importance of this time for father and child, as well as the relationship with mum.
Bonding (the cocoon)
Babies are social and will want to learn more about their environment as soon as they are born. Yes it is true, they will want to eat and sleep, and eat and sleep again, but they will also open their eyes, and feel around when they are awake. They will want to know they are secure, loved and cared for. This is your time to continue the conversations you had with your unborn child. In most cases baby will recognise that voice and will be comforted to know that dad is still here. During this period, you really need it to dedicate your time to you and baby. So shut the blinds, accept no visitors and cuddle up with baby. This is a very crucial time for your relationship with your baby. I spent hours, shirt off – skin to skin with my baby boy. I wanted him to hear my heart beat, my voice, and to help him take his rightful place in the world.  Read more  about baby development here.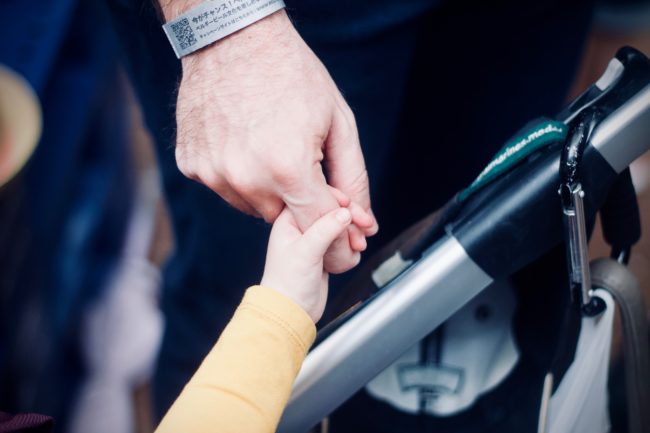 Helping hand (the octopus)
You will need to learn to use both your hands, but sometimes you will need 3 or more. This time can be testing for both you and your partner, but with support from dad, it can be easier to get through. As a dad your role is as important to the mother as it is to the child. For example during this hot spell, for us its been an extra hand to fan the baby, or get the bits and pieces sterilised or even put baby to sleep whilst mum has a shower, I believe her words to me the night before last, were "the 9 minutes I have just had are like 8 hours in a working day, thank you." Now I know, that she couldn't have gotten that much done, but what I know, is that she needs me to give her a hand every now and then. Paternity leave allows for both of you to ease into your new life and changing roles. It's as important for dads as it is for mum to understand what their contribution will be in this new world order.
Learning the ropes (walking the tight rope)
It is not only your child that will fall before he/ she learns to walk. For me the first couple of weeks of having our baby was like walking a tight rope, I had to fall off a few times before I could walk the rope confidently without a balancing pole. Once I got it, I even surprised myself. We both look back at the first few days and laugh at what we thought was so difficult to do or seemed almost as impossible as walking a tight rope 50 feet off the ground.
Paternity leave is important as it gives dads the time to gain confidence and skills in his new role as dad. Though this time is very short, every moment – changing a diaper, learning to burp baby, putting baby to sleep, and even bathing him makes a difference. These tasks may seem simple, but as I explained previously, a helping hand will offer some support, It's also helpful if you've forgotten something you need for your baby. Until you get into a routine, you'll probably find this is a common occurrence! You're just learning the ropes.
Overcoming the anxiety
Having a baby is a life changing experience. I remember us planning for CJ. Preparing his nursery, making sure we had bought everything (or at least we thought we had), the question always on our minds was, are we ready, am I ready? So when baby finally came, the anxiety kicked in. For me it manifested with questions like, will I be a good enough dad? For many dads we have spoken to, it's also questions like, can we afford it? and how will we manage?
I soon realised that I couldn't have planned enough for what was to come but I had time to work through this during the 2 weeks of paternity leave. I was able to overcome my anxieties particularly because I was able to talk through some of them with the visiting midwives in the first couple of days. I also learnt a lot about my child and was able to talk through the next steps with my wife. Though short, I could assert myself and had finally found the confidence to take my place as CJ's dad.
Building on your relationship
So have I mentioned this is life changing? Well, lets just say, it's a very different dynamic to the one you were used to – where before it was all about just the two of you, in most cases you both take second place in each other lives, sometimes forgetting how important your relationship is to your new baby. Paternity leave is an important time for you to strengthen your relationship foundation and to make sure that you are both available for each other emotionally, as this will impact a great deal on the baby and his/her development. Take time to find each other by talking through the changes and checking in to find out that you are both ok. We found it useful to learn things together, and not criticise each other, but we were able to do this because we had this time together. I remember my last day of the 2 weeks, I got out of bed, very excited, picked up my iPod placed it on the docking station and asked my wife to dance with me to – Feeling good. Nina Simone's words described exactly how I felt. …."Blossom on the tree you know how I feel……..It's a new dawn, it's a new day, it's a new life for me… And I'm feelin good.."
It just wasn't long enough
Having to leave home for me after this two week period was very difficult, as I felt that I had not had enough time. My advice to every new father is to make the most of it, it's the quality that matters – so make every moment count!
The report "Sleep, Sex and Sacrifice The transition to parenthood, a testing time for relationships?" Published by our partners OnePlusOne, gives very useful tips about this period and how to make sure you are managing, for me the crucial ones I would pick out for all new dads, out there, would be –
Sleep deprivation tends to make people a bit snappy, so don't take sharp comments to heart – remember that you're both as exhausted as each other
Make time for each other as romantic partners rather than just as 'Mum and Dad' – try to keep something of your original identities
(A biggy for us and one that I know resonates with a number of new parents we have spoken to) Stop seeing your sacrifices as a competition – realise that you're both giving up something and enjoy your new roles.
Remember if your partner has given up work to take care of the baby, they may be feeling isolated from the world – make time for them to remain connected to their old identity and have a girls' or boys' night – or the time for an interest or hobby.
and even when you eventually go back to work ..
Find a way to share the load of night- time feeds which works for you as a couple. For instance, if dad is getting up for work during the week, he can do feeds on Friday and Saturday night and let Mum sleep.
And one of my absolute favourites, advice from one of the parents interviewed in the survey – "Don't wait to be asked. If you see your little bundle of joy needs changing, or your partner needs the pram set up, do it.
And finally as a foot note – my little secret has been to understand my wife's love language and to make sure that I deliver on the acts of service, remembering not to ask but to act and lay her bed when she is up feeding CJ, take out the nappy bags once they fill up in the bin, put all the bits and pieces in the sterilizer before I leave for work, wash the dishes and where I can, sit up with her for 5-10 minutes on those night feeds.
Paternity leave should be for all new fathers in the UK, at The Family Matters Institute we believe in addition to the 2 weeks and ability to share this leave, dads should also be given the right to attend important health appointments and birth preparation activities and classes with full pay – You shouldn't have to work twice as hard to be a good father, but instead be able to afford the time to get to know your new baby better.
Check out our article baby's home what next?