Forget the chocolates! Mums just want some time alone, or a cleaner to visit.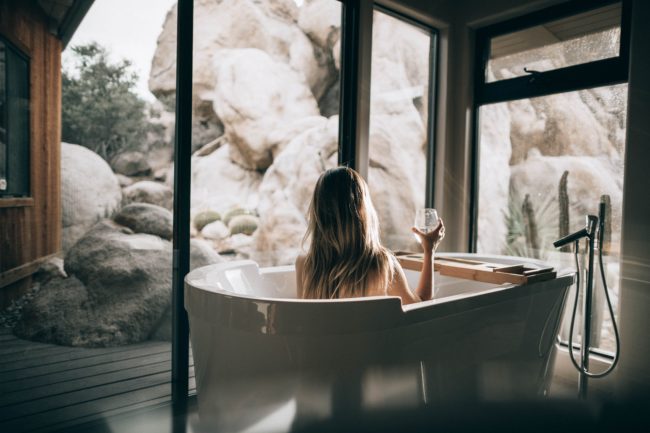 What do you normally help your kids organise for Mother's Day? Flowers, perhaps? Chocolates? Or do you encourage them to make a wonky (but adorable) homemade card?
In a survey conducted by Parent Ping, mothers were asked what gift they would most like to receive for Mother's Day. 32% of women said they'd like to receive a homemade card or present. Surprisingly, the next most wished-for gift was a tidy house (16%), closely followed by some alone time (15%). Only 11% said they'd like flowers, and just 4% wanted chocolates.
In contrast, 34% of women expected to receive chocolates, and 31% thought they'd probably be given flowers.
Time to up our game! This year, let's not disappoint Mum.
Covid restrictions have really tested family life and the stats are in, Mums have taken on a disproportionate amount of the homeschooling and are still more likely to be the ones balancing housework with actual work. This mother's day it is time for dads and kids to rethink what they should get for mums on the 14th March.
Here are some creative ideas that are guaranteed to go down well:
– Design mum a voucher. The kids can get creative with their art materials and create a personalised voucher for an afternoon of precious free time for mum.
– Hire a cleaner. If mum often moans about the cleaning then hiring a cleaner would make a perfect gift.
– Get baking. Mum would be very touched to receive a cake or some biscuits made and decorated by her kids.
– Make a card. Use glitter, paint, glue, pop-up elements or whatever the kids can think of to make mum a special card that she will keep forever.
– Let her put her feet up and do some jobs for her. Get the kids to make mum a cup of tea and let her relax while they tidy up and clean the house.
– Make her dinner. Get the kids involved to make a special family dinner while mum chills out.
– Design her some bath bombs. Bath bombs are easy and fun to make and the kids can add flowers from the garden or favourite scents to make them even more personal. For a finishing touch, give mum an hour of peace and tranquillity to enjoy her bath. BBC
– Get busy in the kitchen with chocolate. Chocolate truffles are really easy to make and the kids can also decorate a box for mum to present them in.
How does Parent Ping work?
Easy! Download the free Parent Ping app from the Play Store or the App Store. Each day your phone will PING! and send at least 2 questions to answer. You can decide how many of your children you'd like to answer questions about, and we aim to make the whole thing as easy and simple as possible. Once answered, you get to see the answers from yesterday. The app also rewards you with badges, points and a daily read about some aspect of parenting.
Where can I find out more information?
The Parent Ping website and blog gives you all the information you need: https://parentping.co.uk
On a phone use this link: https://bit.ly/parentping