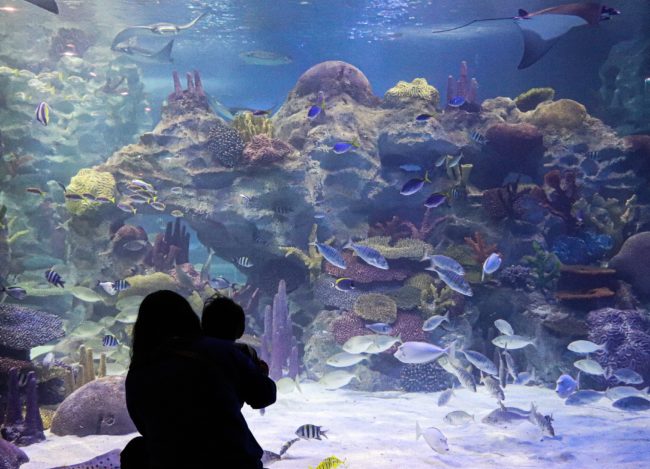 It may be cold outside but February half term doesn't have to be a damp squib. We've got some great ideas of events and activities to keep the kids entertained both on days out and at home.
Events and Days out
Leap Then Look Half Term Art School, Brighton
For children aged 8-14 years, this three day event allows them to work with professional artists using a variety of creative methods, including photography and installations. An experience like no other, this art school will expand their horizons and creativity. For tickets click here.
Forest School Holiday Camp, Hampstead Heath
If your little one loves the outdoors then the Forest School Holiday Camp could be ideal. Activities include rope swinging and climbing trees, as well as natural crafts. The experience is designed to build resilience as well as bonding with other children. More information is available on the Forest School Holiday Camp website.
Formula 1 Fun at the British Motor Museum, Warwickshire
Little petrol heads will adore what's on offer at the British Motor Museum next week. They can make a Lego F1 car, or follow a trail to discover all the vehicles in the collection.
Southampton Culture Club For Kids
This two-day kids club intends to help kids learn about history through activities. Kids can take part in fun games and crafts such as making their own rocket and creating a cure for the plague! For more information head to the Visit Southampton website.
Prestwich Forest School Holiday Club, Salford
For children aged 5-9, a day at this forest school is a must. From den making to bug hunts and forest crafts, there is something to please everyone. Tickets are available here.
Myths and Legends, Bristol Aquarium
As well as getting up close and personal with a dazzling array of sea life, Bristol Aquarium is hosting a wide range of extra fun over half term. Kids can watch the dissection of a squid, or if that's not their cup of tea, they can watch octopus feeding or listen to a talk about seahorses. More information here.
Feb-roar-y at Chessington World of Adventures
Most people go to Chessington for the incredible theme park. However, you shouldn't underestimate their incredible zoo, which is packed with 1,000 animals including lions, giraffe and penguins! Feb-roar-y tickets allow entry to 11 of the rides, the zoo and the brilliant Sea Life centre.
Moomin fun at the Eden project, Cornwall
The Eden Project is offering entertainment for kids this half term in the shape of a Moomin trail, storytelling and a puppet show (which must be pre-booked). Kids will also love exploring the giant biomes and walking through humid tropics- the perfect antidote to winter! More information here.
Free activity ideas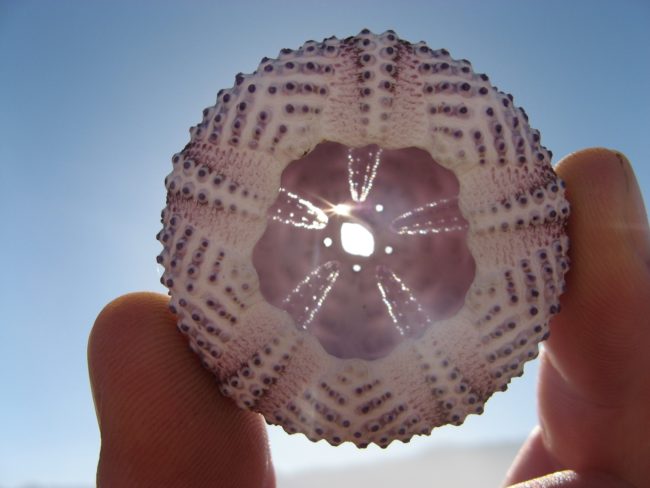 If you don't want to drive too far or splash the cash then maybe some of these ideas will fit the bill:
Geocaching
Geochaching is a free, modern treasure hunt using sat nav or a map. All you need is your mobile phone and to sign up to the geochache website. Simply choose a cache, enter the coordinates into your sat nav and follow the directions to the spot.
Fossil hunting
Kids of all ages will love scouring the beach for shark teeth and fossils. There are a number of beaches across the UK that are great for fossil hunting. You can find a handy list here.
Rock pooling
There's nothing more fun than rock pooling with kids. Just grab wellies, a cheap fishing net or bucket and head to the nearest rock pool beach. Check the tide times online before you go to ensure you arrive when the tide is out. Children will love looking for crabs, fish and starfish amongst the rocks.
Science fun at home
Milkshake on Channel 5 are launching a daily series from 14th February called Show Me How. As well as being fun and educational, kids can also join in by doing the science experiments at home.