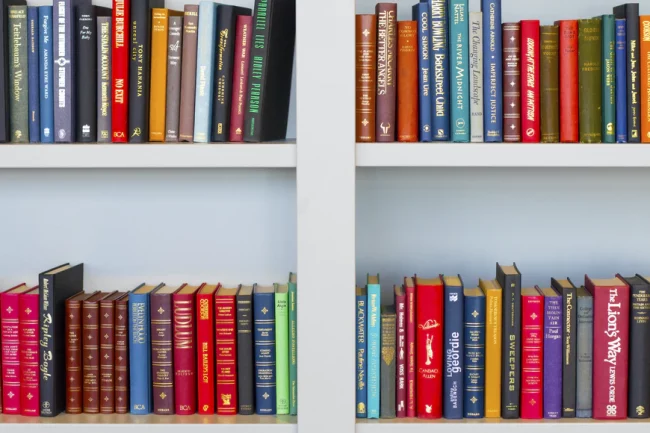 In preparation for Father's Day, we've rounded up some great book gift ideas that dads will love.
Good Pop, Bad Pop by Jarvis Cocker
A brilliantly entertaining account of what Pulp frontman Jarvis Cocker found when he cleared out his loft. Amid the treasures and debris comes a fascinating account of his life. £18.60 from UK Bookshop.
The Official History of the FA Cup
As the oldest football tournament in the world, with a rich history of upsets and wins, the FA Cup proves ever-popular. This guide covers the most memorable matches and goals and is packed with photographs.
The Rolling Stones: 1972
Some of the most iconic photos of the band ever taken are displayed in this 50th anniversary edition of 1972. Backstage access and incredible stage photos make this book a must-have for any Stones fan.
Curry Guy BBQ
Bringing together men's love for both curry and the barbecue, this book is a treasure trove of over 100 recipes, including naan bread and tandoori chicken, both cooked over the grill.
The Creative Gardener
Fans of gardening will love Adam Frost's down to earth writing style and beautiful ideas for your garden. The Gardener's World presenter shows you how to create flourishing spaces for any budget. Available here.
The Official Peaky Blinders Cookbook
Fans of the murky drama will love the recipes on offer in this book, including Alfie Solomons' soda bread and a rich steak and ale pie.
Fatherhood: A Game-changing Guide for Parents, Father Figures and Fathers-to-be
Written by dad of 3 and influencer Bode Abederin, this is a passionate parenting book for dads. The author reflects on how his own upbringing, and how stigmas about fatherhood, race, and masculinity have impacted his experiences of being a father. He also talks candidly about how to overcome the challenges commonly experienced by parents.
And Away… a book by Bob Mortimer
The life story of national treasure Bob Mortimer, including some hysterical tales from his younger years and accounts of his time in TV. The ideal bedtime reading book for any dad.