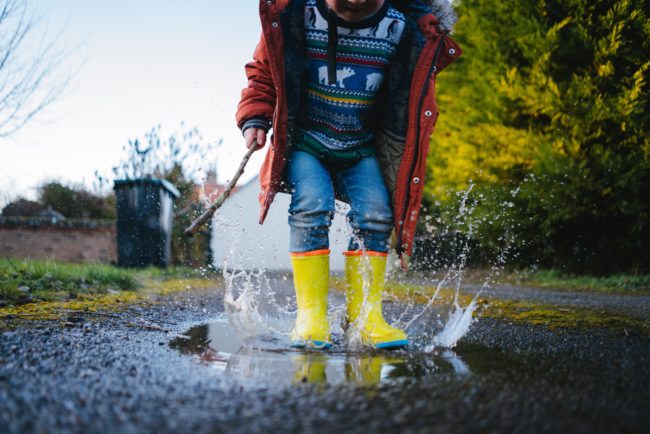 You know the drill: half term is approaching. Without things to do they'll be bouncing off the walls and endlessly saying 'Dad! I'm bored!'. We're all a little light on cash at the moment, so we've rounded up some brilliant ideas of ways to keep your kids busy for little or no money at all.
If you're separated from your kids during half term, there are other ways to connect. Try sending your child a postcard a day telling them what you've been up to, or you could send them a pack of craft supplies or a colouring book to use during half term. It can be difficult to be apart from your kids, especially when they're off school. If possible, make the most of the time you have back together with them- perhaps by trying one of the ideas below.
Geocaching
Geochaching is a free, modern treasure hunt using sat nav or a map. All you need is your mobile phone and to sign up to the geochache website. Simply choose a cache, enter the coordinates into your sat nav and follow the directions to the spot.
Fossil hunting
Kids of all ages will love scouring the beach for shark teeth and fossils. There are a number of beaches across the UK that are great for fossil hunting. You can find a handy list of locations here.
Rock pooling
There's nothing more fun than rock pooling with kids. Just grab wellies, a cheap fishing net or bucket and head to the nearest rock pool beach. Check the tide times online before you go to ensure you arrive when the tide is out. Children will love looking for crabs, fish and starfish amongst the rocks.
Host a teddy bear's picnic
An idea for the little ones! Spread out a picnic blanket or a sheet on the floor indoors and invite their favourite soft toys to take a seat and enjoy some finger sandwiches and cake. Your kids will love helping to serve the food to their teddies and maybe even pour them some cups of imaginary tea. If you wanted to go the extra mile, they could also help you with the sandwich preparation or making the cake!
Have a home movie afternoon- but make it special
Everyone can grab their duvets and pillows to get themselves extra comfy, and munch on some popcorn or sweets while watching a film together. Don't forget to turn the lights off for a proper cinema experience!
Have a board game tournament
Get out your board games and use each different game as a 'heat' of the overall tournament. Keep a scoreboard and whoever wins the most board games gets a little prize at the end. You could even do a different game a day and spread the fun over the week.
Enjoy a Just Dance session
If you don't have the console game, you can still find hundreds of the Just Dance videos on YouTube to follow along with. It's a great way to get some energy out on wet days and also have fun.
Start a book club
Organise a book swap every few days with some of your children's friends. It's a free way of getting new books to read and they will love seeing what their friends have lent them.
Build a den
Dry day? Get outdoors for a little while! If you have woods nearby the kids will have a fabulous time gathering branches and making a den together.
Go for a welly walk
Who doesn't love a trudge through mud and puddles? Get everyone to pull on their wellies and enjoy splashing and stomping together. Kids also love gathering leaves, pinecones and sticks to make pictures with back at home.
Make a treasure hunt
Send the kids on a fun hunt through the house and garden following the clues you have left to find the 'treasure'- which could be anything from a little present to some sweets.
Design a family board game
All you need is some card and colouring pens, a dice and something to use as counters- Lego people, perhaps. Draw a simple snakes and ladders-style board, and then cut out card rectangles that everyone must pick up when they land on certain squares as they play. You can make the game really personal to your family by writing funny things on the cards that apply to you all- e.g. Jake ate the last biscuit again- go back 3 places!