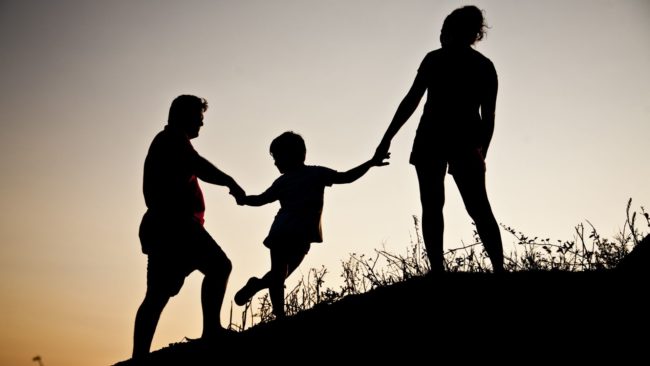 At Dad Info we often hear from dads who have found themselves struggling to adjust to parenting, or feeling mentally overwhelmed. Therefore we were keen to talk to Times journalist Paul Morgan-Bentley about his new book The Equal Parent, which tackles a number of issues in society around being a dad, and why fathers should get more involved as parents.
Society's expectations for dads
From the minute that fathers are sent home from maternity wards, mothers become the primary caregiver while dads take a secondary role, or 'sous chef' as Paul puts it.
'What smacked us straight away as parents was that there were very low expectations for dads,' he says. 'I got praise for taking my son to a vaccination appointment. They said 'we never see dads'. I think that there is a feeling that if you include dads more then it takes away from women. But actually, it helps women. Most hospitals treat dads as visitors after the birth. But if a midwife shows a dad how to bath the baby, or how to bottle feed, the mum will have one less thing to worry about.'
Paul and his husband found that when speaking to health visitors they were often told 'we usually speak to mums'. He also feels that maternity units making dads leave impacts the whole family negatively. 'There's long term implications,' he explains. 'From that first moment the baby is born, can we not take that as an opportunity to split the responsibility? Dads can burp the baby, or have skin to skin contact. Actually it's a real opportunity to set patterns for life. Instead, dads are sent home. That sends a message to the mother that now it's all down to you.'
Research in the book shows that a mother's instinct is actually created in the brain as they learn to parent. Fathers can gain the same instincts too by taking an equal responsibility.
'In the workplace we don't think women should do less at work than men do, and rightly so. But, when you have a kid and everything needs doing at home- that inequality is expected,' says Paul.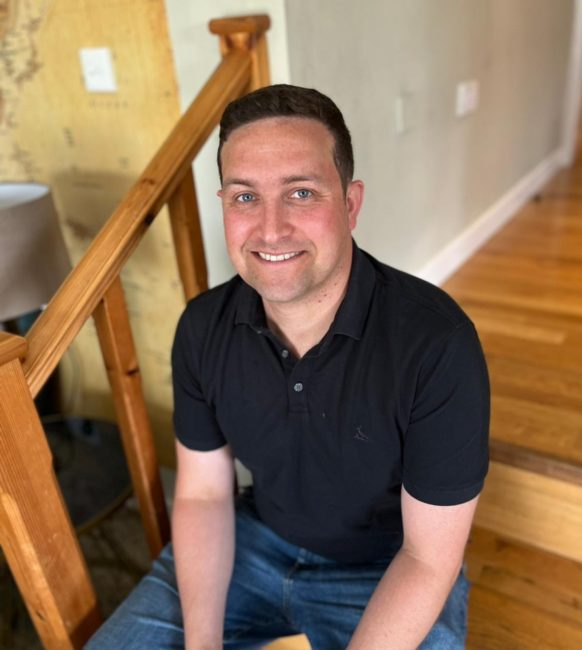 How dads can step into an equal role
Typically dads will be the parent who is more playful, or gets involved in kid's sport activities. However, Paul encourages dads to take on some of the more caring side of parenting- looking after the child when they're ill, for example. The mental load and day-to-day responsibility experienced by mums can be shared equally by dads.
'The bonding time is really important but also the responsibility,' Paul says. 'It's really key that you feel that responsibility. Dads will take the kids out to the park but the mum will pack the bag for it.
'I feel it's really important that there are times when dads are in sole charge. You need to have that moment where you forget to pack the nappy, and the baby does a poo. After that you'll never forget the nappy again!'
The issue may lie in centuries-old ideas about masculinity. Often dads will take on the 'dad' activities- soft play or physical play. However, dads can be just as nurturing and caring as mothers. 'As a dad we should take pride in caring for our kids,' points out Paul. 'There is nothing better than cuddling your kid and making them feel safe- being strong for them, consoling them and doing all those things that are supposedly women's jobs. There's no reason that men should feel any shame about being loving to their children.'
In being a care-giver as well as the 'fun' parent, dads can also help shape their child's lives. Children can learn that boys can be loving, just as girls (mums) can pretend to wrestle or play Nerf with them.
Parental leave
Most dads in the UK fail to take up their entitlement to shared parental leave, and use the standard 2 weeks instead. By taking shared leave, dads can gain confidence in taking responsibility for the baby as well as enjoying magical bonding time.
Paul wonders if expectations of men in the workplace is part of the issue. 'Is there an underlying assumption that men are more important at work?,' he says. 'If we split the parental leave then women will come back to work more and contribute more to the economy. But it's also about attitudes. We've got to be open to saying "I need to leave work now because I've got to pick up my son from nursery" and establishing those boundaries at work. If women are equal at work then men are equal at home.'
Dad's mental health
As Dad Info has covered extensively, dads often suffer trauma from witnessing difficult births, or anxiety and depression as they wrestle to come to terms with parenting. The number of dads reporting mental health issues is alarming, and men are three times more likely to die by suicide than women.
'If you imagine that you were a new dad and your wife and newborn baby were in a car accident- of course, the medical treatment would be focused on them, but you as a dad would be supported more than you would during childbirth. But it can be just as traumatic,' says Paul.
Paul also points out that supporting new fathers also benefits mums and babies, and could be as simple as signposting fathers to a mental health service. 'That doesn't take a lot of time, and it's actually helping the mother and baby. If you go home and your partner is traumatised that's not going to help you. But if your partner is traumatised but has a number to call, or can access a service, it's helpful. Midwives look out for postnatal depression in mothers, but why would it hurt if you took the dad aside for one minute and ask them how they're doing?'
If you feel you are struggling mentally, you can contact CALM or the Samaritans, and you should make an appointment to see your GP.
Paul's book The Equal Parent is out now.