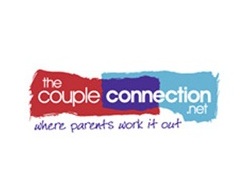 The Couple Connection is an interactive, self-help site providing resources and practical tools that will enable you to improve your relationship
The site is broken into three sections:
Check it Out – explores common relationship issues like money and sex
Talk it Out – the relationship forum section
Work it Out – helping you make plans and move forward in your relationship.
We've picked a few articles we think may interest you, but there are plenty more on this website, so if you are in a relationship take some time out to check/talk/work it out.
Introduction to getting on better with my partner – the trouble with you is…
We all argue, but learning to do it in a 'healthy' way without damaging your children is really important. This is a must read article for all couples!
Introduction to bringing up children – my way, your way, our way
Everyone has their own ideas on 'how to raise your child' – finding a way to work together on this is essential for a happy family life. This article also discusses the extra issues involved in being a step-parent.
Introduction to becoming a parent – and baby makes three!
Looks at the changes you will have to make as a couple when a baby comes along. How to understand what is happening to you both and to be able to work through problems as they come up.