Not that most kids need encouraging unleashing their roar but if you want to kit your herd out in something loud and trendy this summer we've rounded up a brilliant range of animal print clothing. Go on, expand their wardrobes, have some fun and bring in some daddy chosen style
Busker Bear Kid's T-Shirt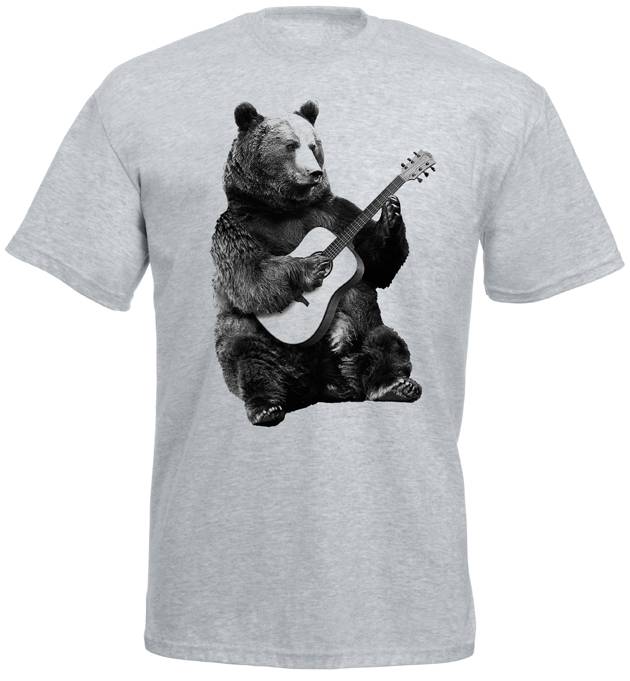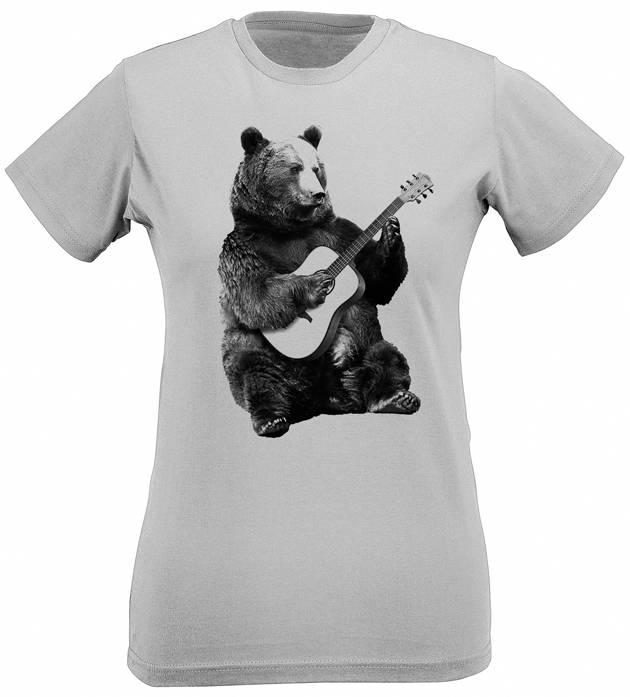 With a fantastic range of exclusive designs, Animals Yeah Yeah, is a new brand born from a love of animals. The designs are fun for both you and the kids and the t-shirts are made from 100% ethically sourced cotton. The Busker Bear is one of our favourites and would liven up any wardrobe. The best part of buying this brand is that for every purchase you make, the company will donate £1 to one of three animal charities – Something to impress your kids with.
Animals Yeah Yeah, www.animalsyeahyeah.com, Age 5 – 13, £9.99
Hand Printed Tiger T-Shirt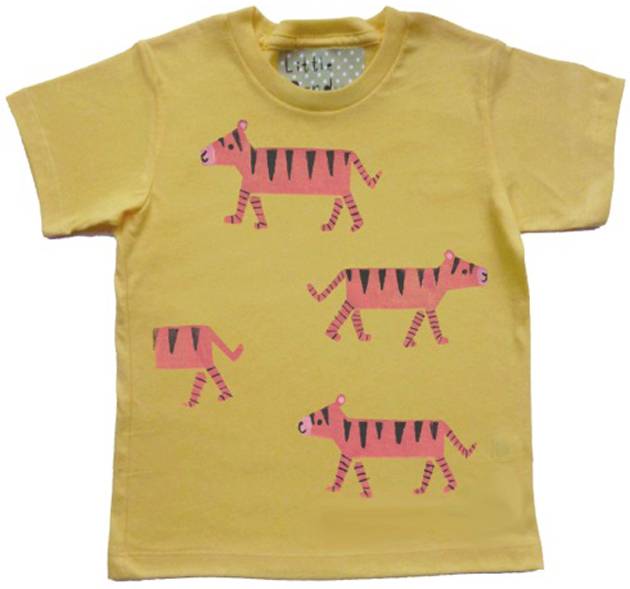 Orange tigers brazenly roam this Dijon yellow t-shirt. One of a full range of animal themed tops, this is a fun one for kids and a top they can match up and wear with mostly anything. The t-shirts are available with long sleeved options and ideal for younger kids. Made from 100% organic cotton, Little Dandies specialise in hand printed t-shirts made in the UK and this tiger print is one to love.
Little Dandies, www.littledandies.co.uk, Age 2 – 5, £12.50
Hear Me Roar T Rex T-shirt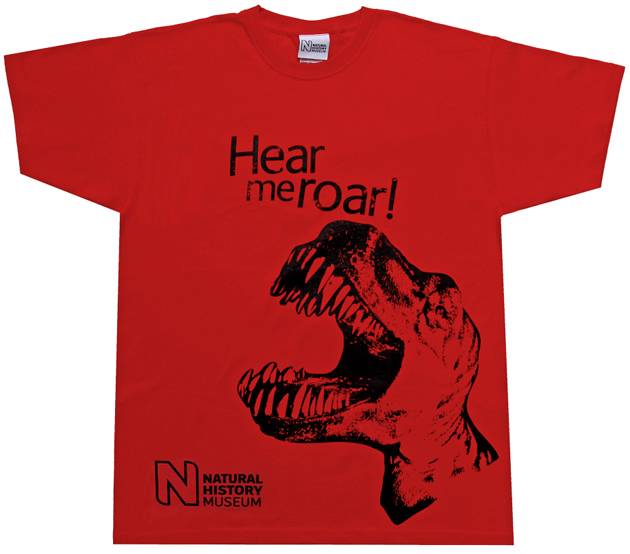 If your kids can't resist a roaring beast, the natural history museum has an online shop dedicated to dinosaur lovers. Simple but effective the 'Hear Me Roar' slogan is great for both boys and girls and will put the fear into the rest of your household. An exclusive print made from 100% cotton and easy to machine wash to wear time and time again.
Natural History Museum, www.nhmshop.co.uk, Sizes S/M/L, £15
Paul Frank Geek T-Shirt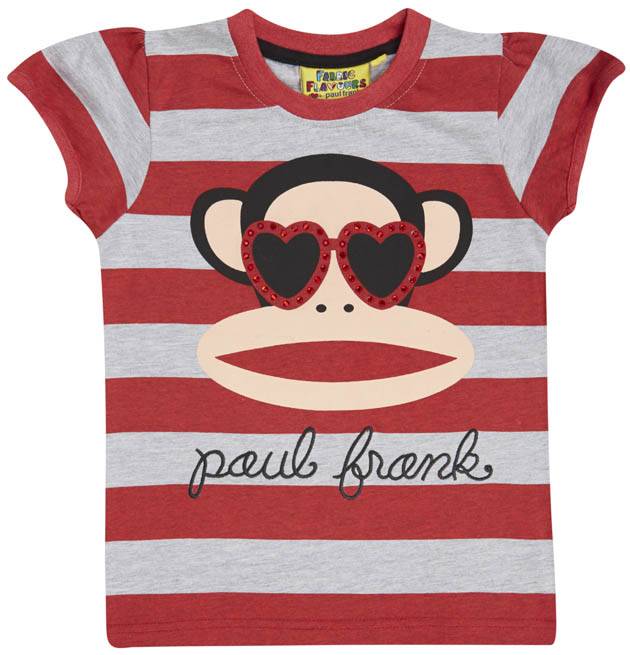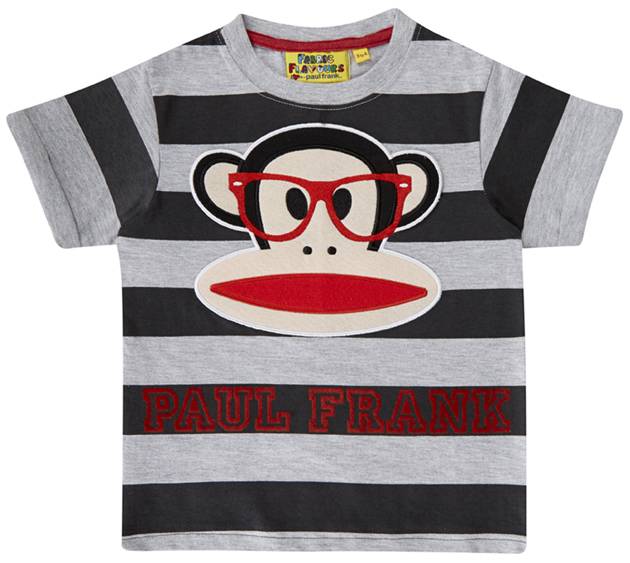 Fun and quirky, these vibrant Paul Frank t-shirts feature Julius the monkey. His funky red glasses add a touch of geek with the words Paul Frank imprinted below the appliqué design. Available with either charcoal or red stripes the designs work well for boys and girls. Sized for ages 1 to 8 make it perfect for both toddlers and older kids alike.
Paul Frank, www.houseoffraser.co.uk, age 1 – 8, £16
White Sequin Parrot T-Shirt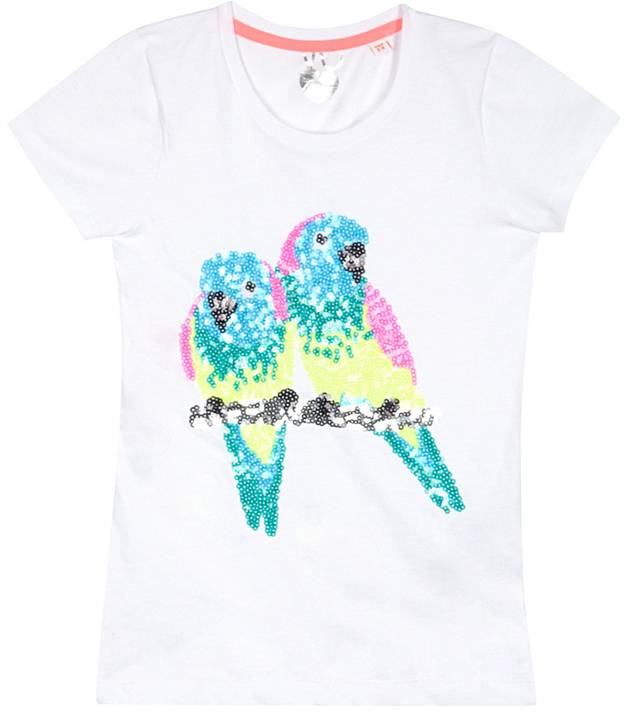 No girl could say no to a duo of sequined parrots and this stand out design would be a great addition to a young casual wardrobe. Made from 100% cotton, it's machine washable despite the sequins and perfect for the summer. There's nothing like a bit of sparkle to make a girl happy. It's also great value for money.
Bluezoo, www.debenhams.co.uk, Ages 4 – 14, from £9
White Flamingo 3D Short Sleeved Top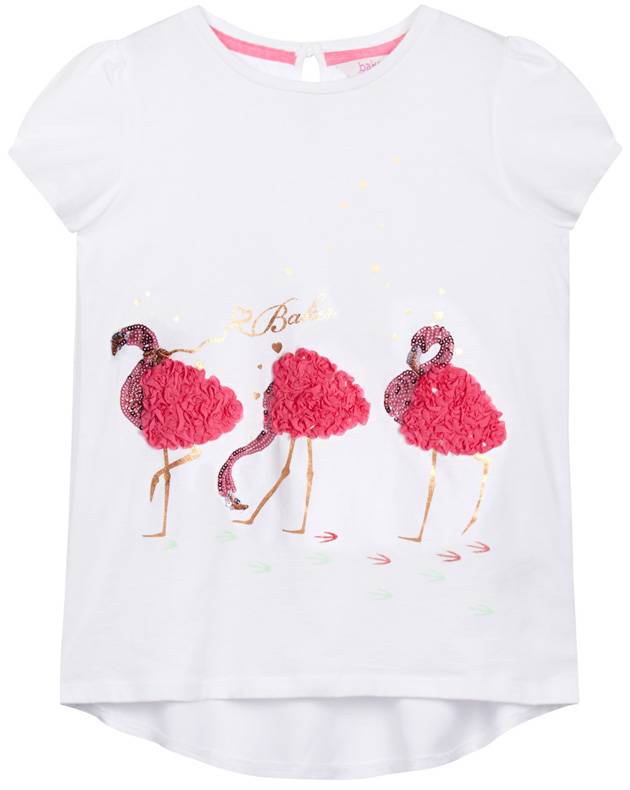 A unique design for your younger girls, this short-sleeved top by Ted Baker features three impressive flamingos striking a pose. The best part about them, are their 3D designed bodies and sequins to embellish their faces. The Baker logo is printed on the front and the top has a wrap over back. Perfect with jeans or a skirt, this is one of a kind and something your little lady will go crazy for.
Ted Baker, www.debenhams.co.uk, Age 2 – 6, from £14
Five Boys Octopus T-Shirt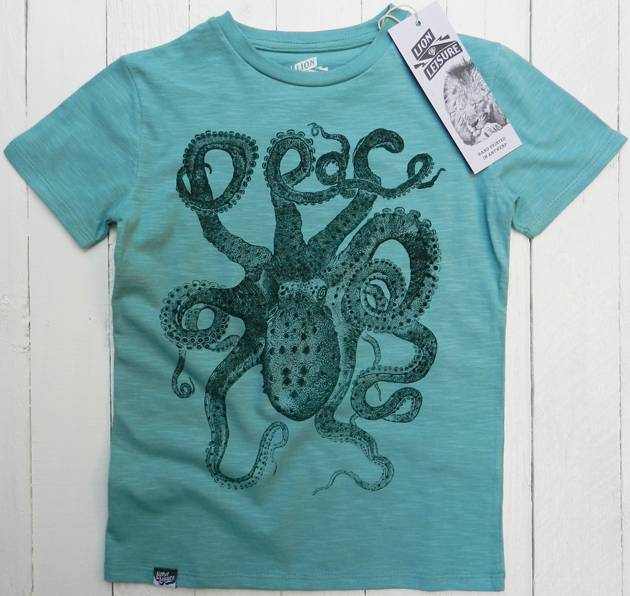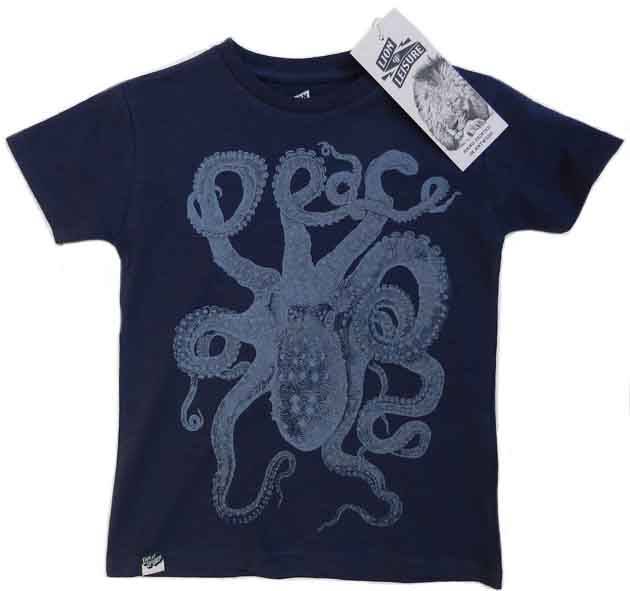 There's something really captivating about this octopus design, as you can't help but keep staring at it. Hand printed on 100% organic cotton it's also certified by the Global Organic Textile Standard (GOTS). If you're not familiar with the standard, it basically means no chemicals or pesticides were used in the growing of the cotton used to make it. Available in White, Aqua and Indigo Slub, they come in a useful re-useable cotton bag.
Lion of Leisure, www.fiveboysclothing.com, Age 3 – 10, £18 (Currently 40% sale price £10.80)
Owl Pachino T-Shirt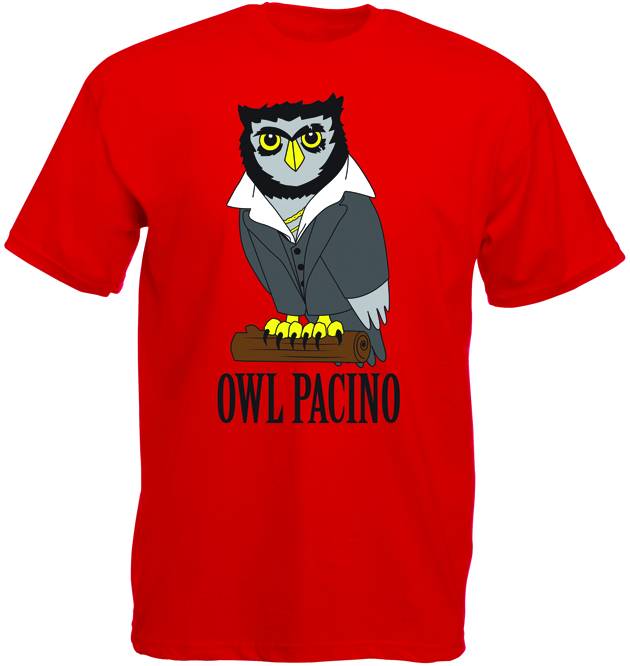 Another really fun t-shirt from Animals Yeah Yeah and a great play on the name Al-Pachino, the 'owl pachino' is one you'll want to nab for yourself. Made from 100% ethically sourced cotton and available for kids aged from 5 to 13, this design is one your kids will love. As with all clothing from this brand, a £1 donation is made to an animal charity with every purchase made.
Animals Yeah Yeah, www.animalsyeahyeah.com, Age 5 – 13, £9.99