If you're a stylish dad who likes to make the effort, make sure you treat your kids to a snazzy outfit this party season. Whether it's for your toddlers or your teenagers, we have a fantastic selection of style and sparkle
Kira Girls Party Dress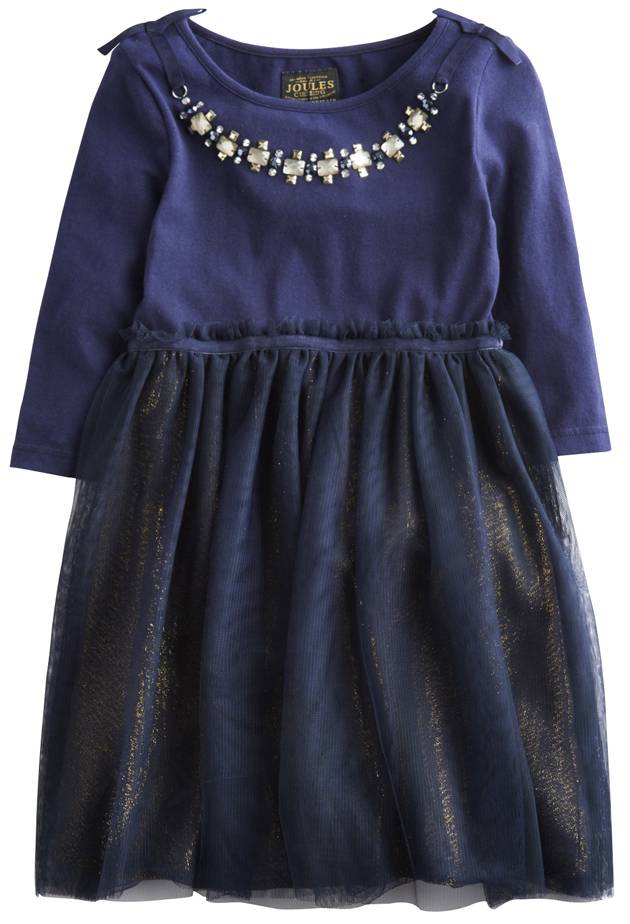 With a soft jersey top and a layered tulle skirt, the Kira party dress comes embellished with a silver beaded neckline. The splatters of sparkle shine through the double-layered skirt and will be a real hit with your girls. Simple yet elegant, it's available in French navy or dark ruby pink.
Joules, www.joules.com, age 3-12, from £44.99
Constance Sleeveless Printed Dress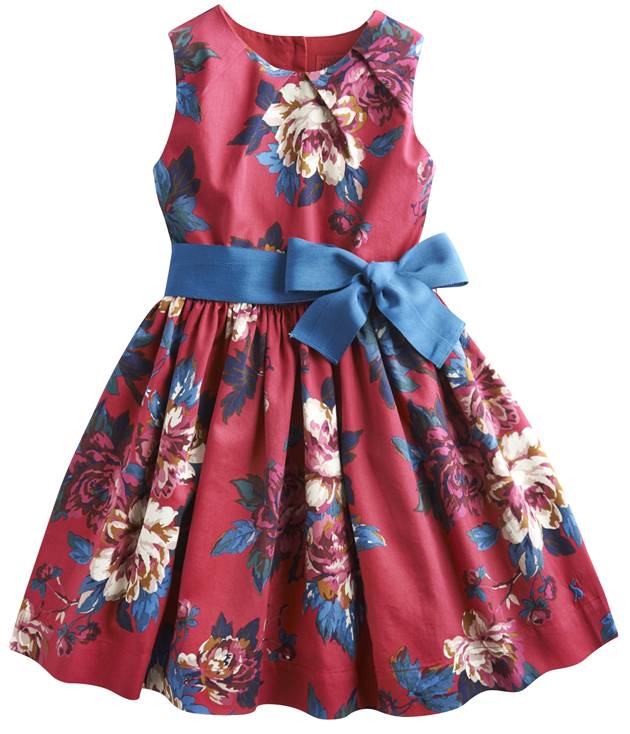 A party favourite, not just for Christmas but all year round, this cotton sateen dress boasts large flower prints that have been hand drawn to really stand out.
With a big matching sash and bow to add that girly touch, match it up with a cardigan and tights for winter. Perfect as a party dress for the summer too.
Joules, www.joules.com, age 3-12, £39.95
Designer Black Chain Waist Dress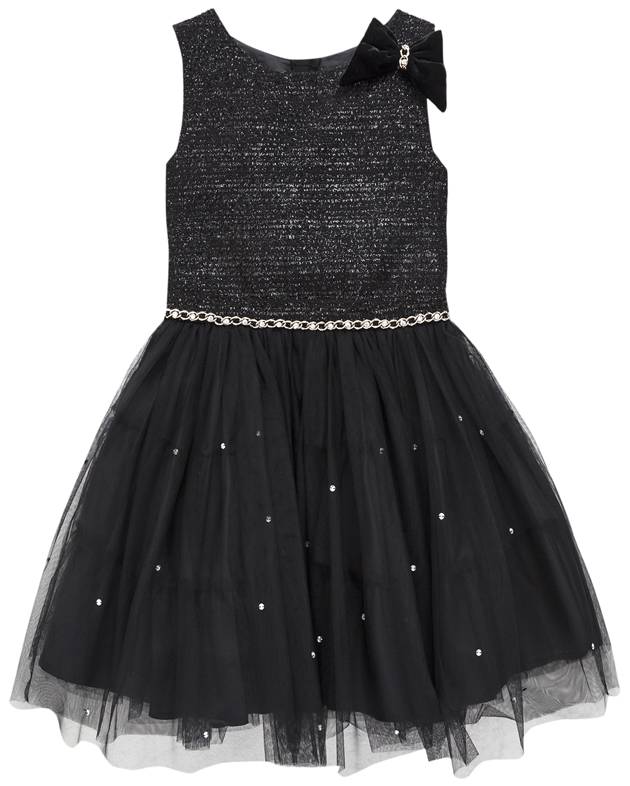 For your little girls or your teenagers, this designer dress by Julien Macdonald is great value for money. Black with gold detail, it's perfect for the party season and is sure to bring out the princess.
It features a fitted top with shoulder bow and pretty gold-chained waist. The mesh tutu style skirt comes decorated with sequins for that added bit of sparkle.
Star by Julien Macdonald, www.debenhams.com, Age 4 – 14, from £32
Christmas Glitter Corsage Shoes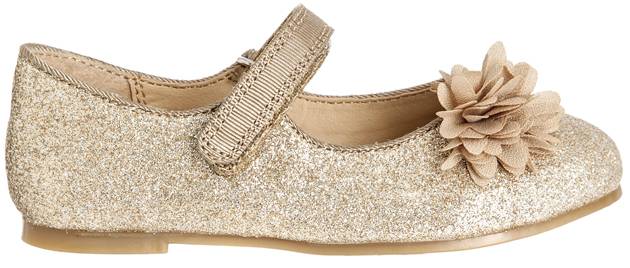 A perfect match to the black Star dress, these gold glitter pumps from Bluezoo come detailed with comfy adjustable straps, plenty of gold glitter and a corsage style bow.
Bluezoo, www.debenhams.com, Age 4 – 12, from £14
Boys Plum Textured Check Shirt & Grey Smart Speckled Jacket
Debenhams have a great range of boy's party wear too, all ranging from young toddlers to teenage boys. John Rocha's collection of designer clothing includes this plum textured shirt and grey speckled jacket, teaming together for the perfect combo.
The cotton shirt is detailed with a plum check pattern and ribbon trim, finished with stylish wooden buttons that really stand out.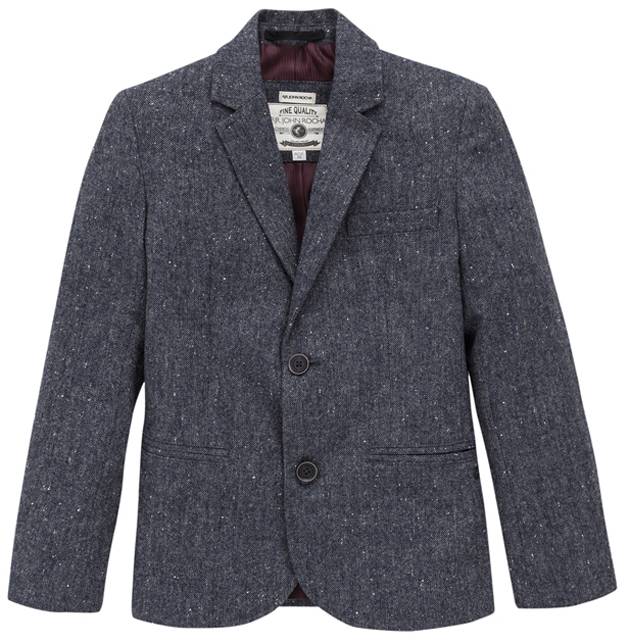 The smart grey speckled jacket is lined with satin and made from a luxury wool blend. Its brown corduroy elbow patches complete its classic look. Watch out though as your boys might be competing with you on the style stakes.
RJR John Rocha, www.debenhams.com, Age 4 – 14, shirt from £15, jacket from £38
Lace Dress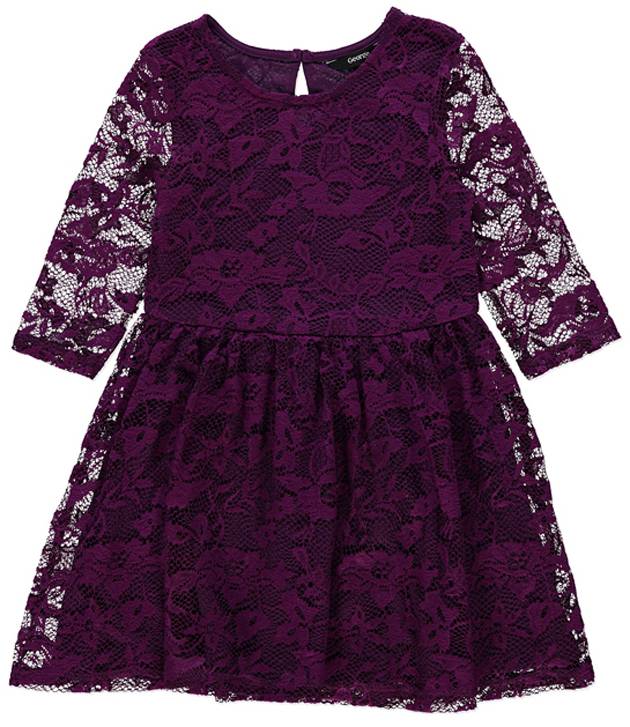 If you're after real value for money, George has a fantastic range of party wear for your kids. Designed more with your younger girls in mind, this plum lace dress is sure to make your princess feel special.
With long lace sleeves and an additional layer underneath it's perfect for the winter season. Match up with some glittery or shiny shoes and she'll have the perfect outfit.
George, www.asda.com,Age 4 – 10, from £8
Faux Fur Shrug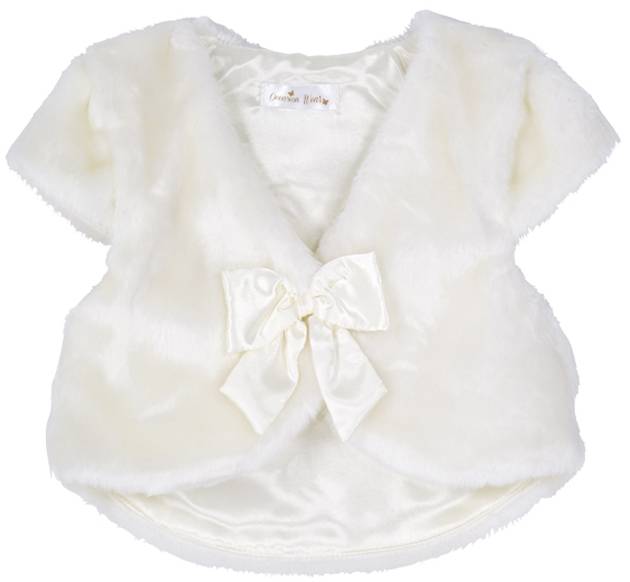 This gorgeous accessory from Littlewoods is the perfect addition for any girl of any age. Cream in colour the shrug is made from soft fur and comes with satin ribbon and lining, adding a real vintage air to it. Ideal for wearing over any dress or pretty top, it's great for weddings, parties and family occasions, making it a real special addition to her wardrobe.
Ladybird, www.littlewoods.com, Age 1 – 16, from £18
Boys 4-piece Smart Shirt, Tie, Waistcoat and Trousers Set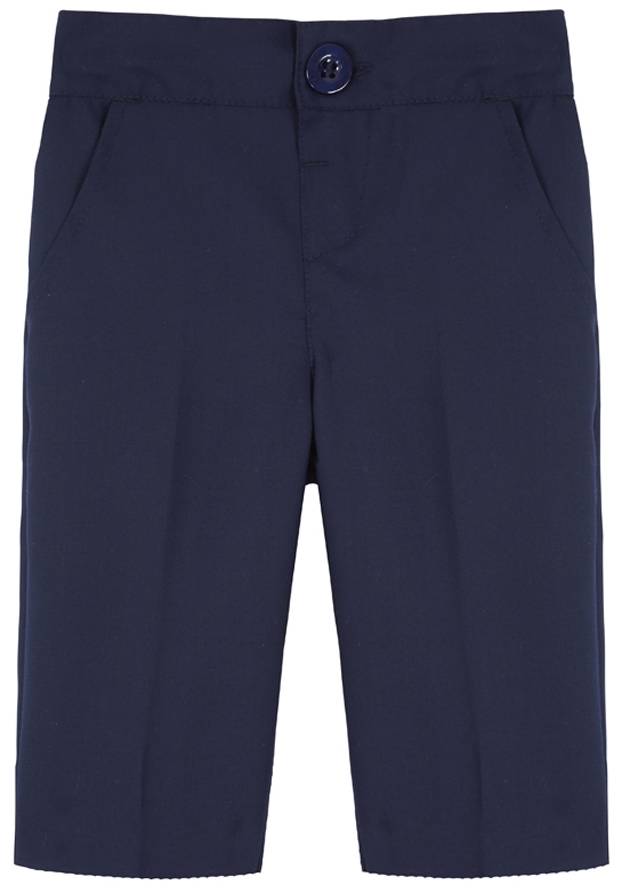 If your little man wants to look a mini version of you for a posh social event, you can't go wrong with this great four-piece navy blue set from Littlewoods. Included is a long sleeve star print shirt, Velcro tie for easy fastening, button fronted waistcoat, and full-length trousers. A pair of smart black shoes is all you need to finish off this fabulous look.
Ladybird, www.littlewoods.com, Age 0 – 7, from £31
Designer For Boys
If you fancy digging a bit deeper into your pockets this year there are some amazing designer ranges to choose from. Childsplay clothing is one of the largest kid's designer clothing stores in the UK and offers a full range of designer clothing for your kids. Perfect for a one-stop shop.
We've put together a complete outfit for your boys and one for your girls.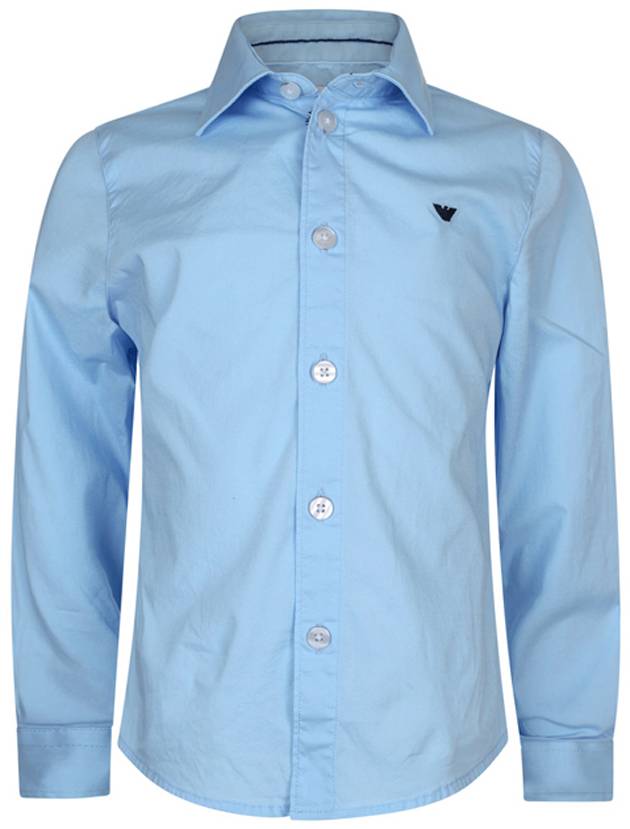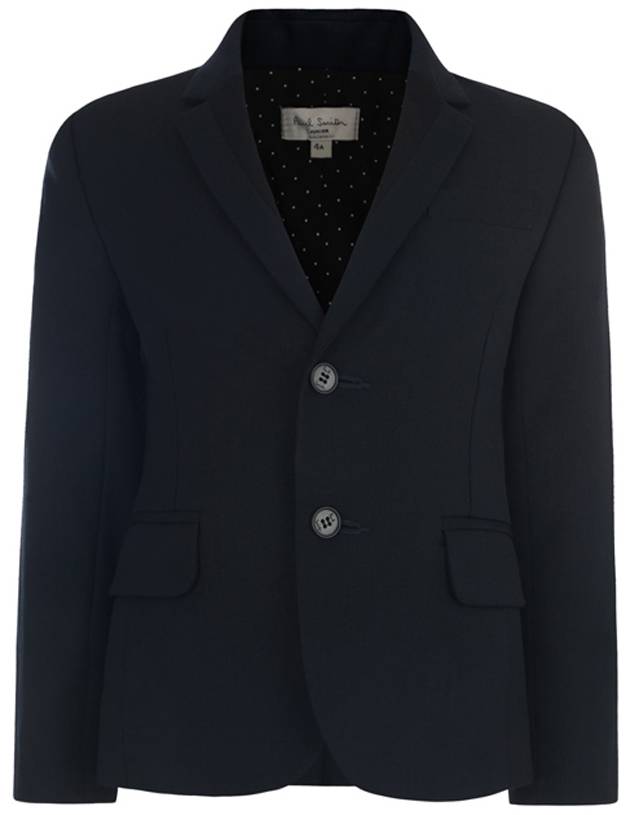 Armani Boys Cotton Shirt
Armani, www.childsplayclothing.co.uk age 2 – 16, from £57.40
Paul Smith Boys Navy Formal Blazer
Paul Smith, www.childsplayclothing.co.uk age 2 – 16, from £105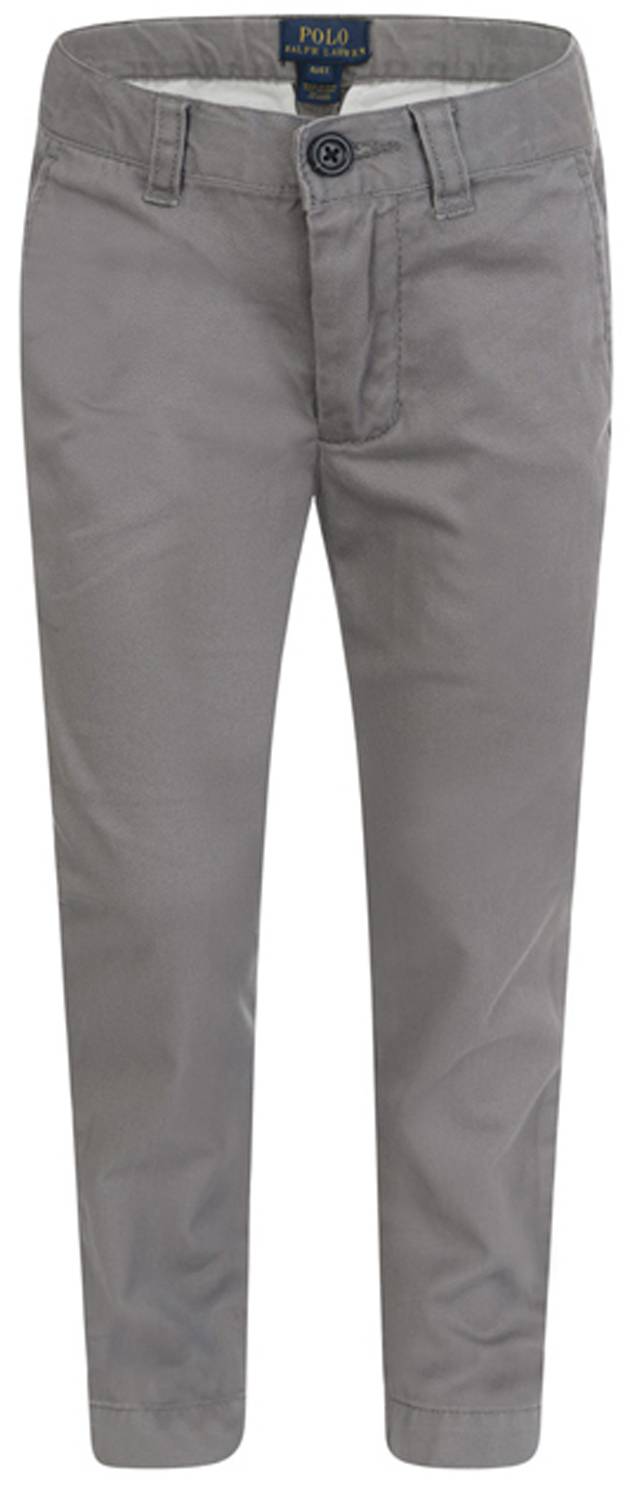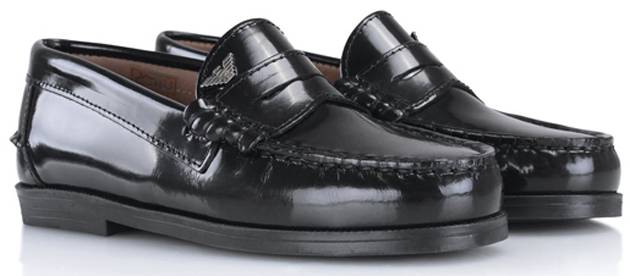 Ralph Lauren Boys Grey Chinos
Ralph Lauren, www.childsplayclothing.co.uk, age 2 – 16, from £37.10
Armani Boys Black Leather Loafers
Armani, www.childsplayclothing.co.uk, size 31 up, from £112.70
Designer For Girls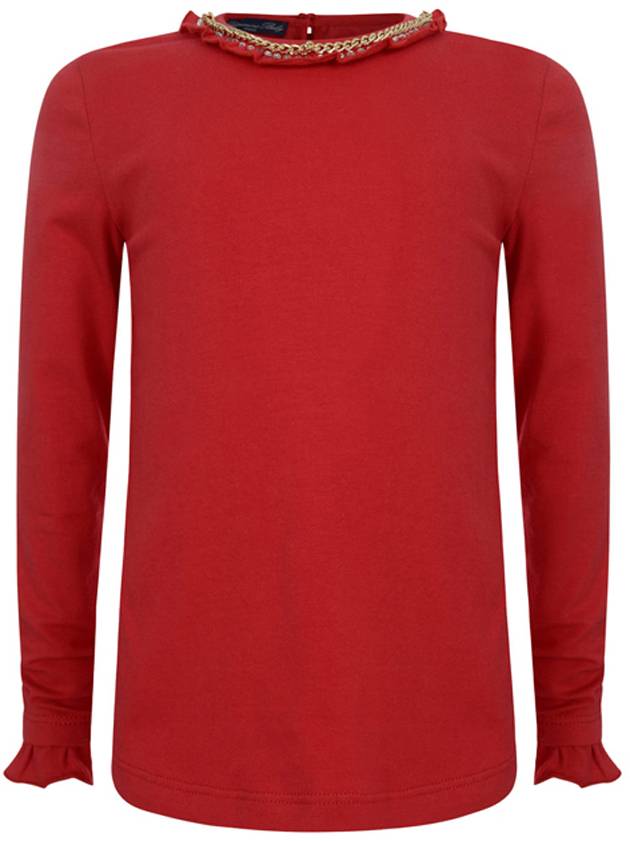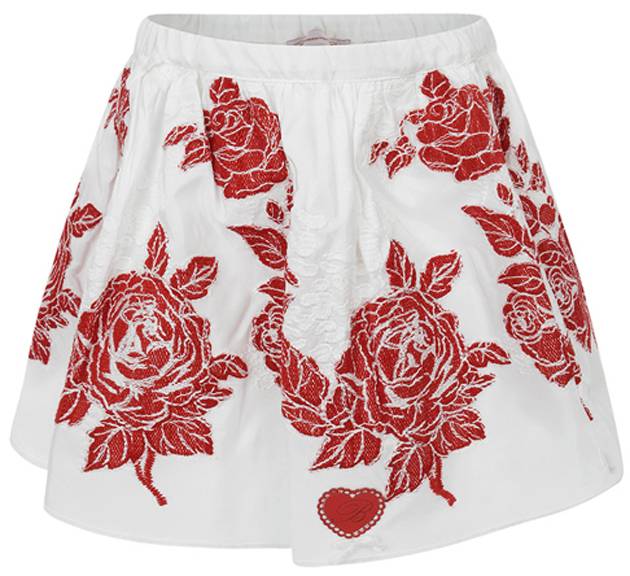 Red Diamante & Chain Collar Top
Miss Bluemarine, www.childsplayclothing.co.uk, from 12 months up, from £37.10
Ivory & Red Embroidered Roses Skirt
Miss Bluemarine, www.childsplayclothing.co.uk, from 3 months up, from £98.70
Ivory Diamante Tights
Miss Bluemarine, www.childsplayclothing.co.uk, from age 8, from £30.80
Girls Black Patent Slip On Shoes
Dolce & Gabbana, www.childsplayclothing.co.uk, size 24 up, from £147.00
Check Collar Polo Shirt & Ramsey Knitted Vest Top With Shark Bamboo Socks
If you want to replicate our nation's favourite little man, Prince George, this is the look to go for.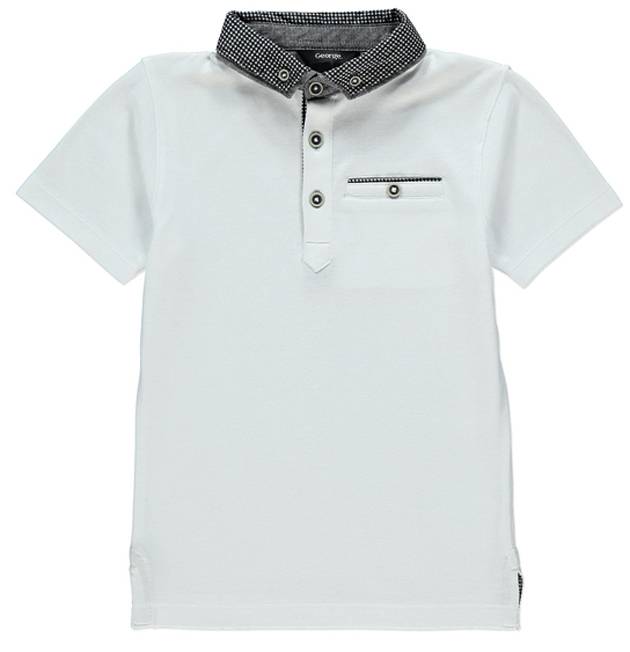 The checked polo shirt is a stylish twist to the classic polo with a smart checked collar for an air of cool. Made from 100% cotton, it's comfy on the skin and can be worn with jeans or something smarter.
Available at a great price, it comes in white, black or grey.
George, www.asda.com, age 4 – 14, £5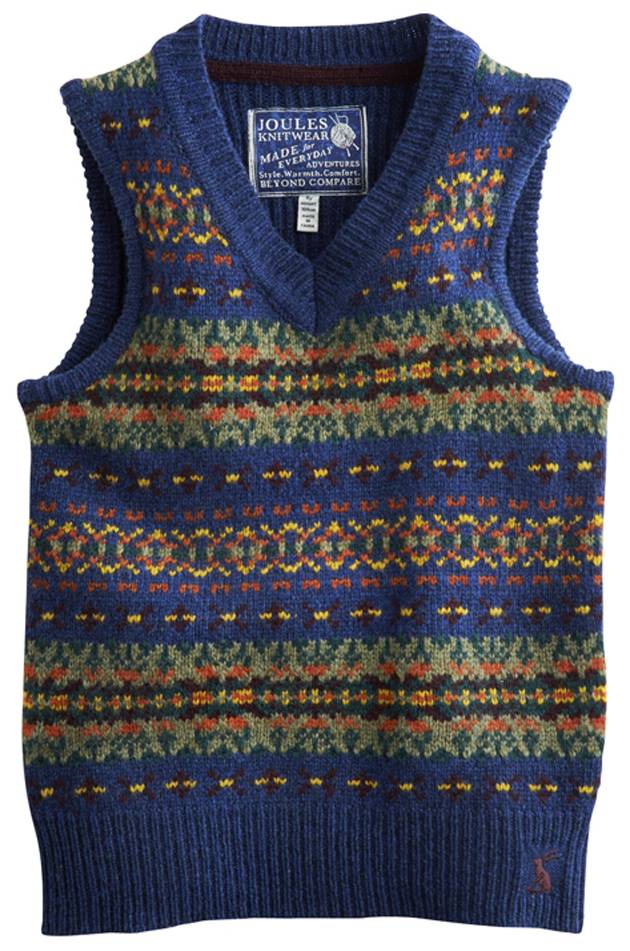 Team up with this smart Ramsey knitted vest from Joules bursting with charm and country colours.
Crafted with lambswool for luxury warmth and softness, it will be an eye-catching addition to any winter wardrobe. The little hare motif is a nice unique addition.
Joules, www.joules.com, age 3 – 12, from £27.95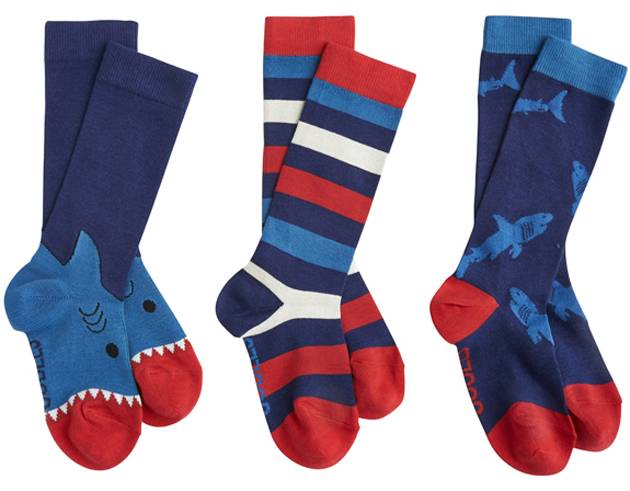 Boys Shark Bamboo Socks
Perfect to finish off the look of 'cool prince', these socks are great for full length wear to really show them off and would work well with some smart shorts. Made from bamboo mix, which if you missed our daddy style grows feature, comes with great benefits. Bamboo cotton is more breathable, hypoallergenic and super soft to the touch. Your young boys will look super snappy.
Joules, www.joules.com, S/M/L, £12.95
Spotted Shirt And Waistcoat Set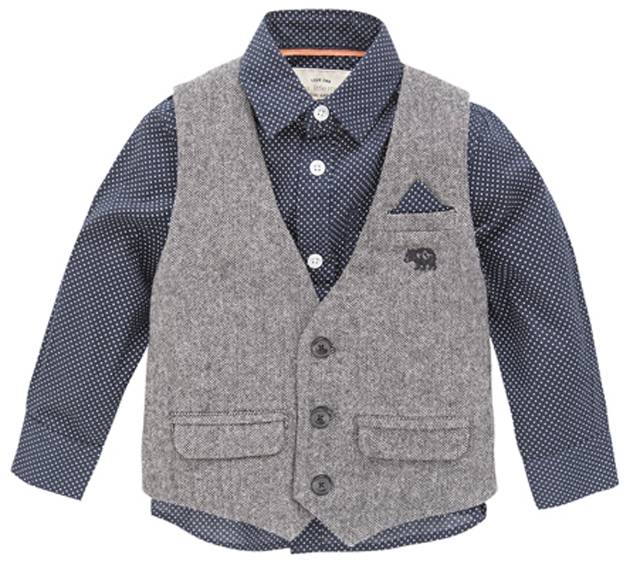 John Rocha in Debenhams continues to create great clothes for the little people in your life. This stylish shirt and waistcoat set is perfect to wear with trousers or jeans. The long sleeved shirt is designed with white spots on a navy background and the grey herringbone waistcoat fits perfectly with buttons, pocket and hanky detail. Made for little men with exquisite taste.
RJR John Rocha, www.debenhams.com, age 1 – 6, from £24