Whether it's a cool bedside lamp, a light for some under-the-covers reading, or a torch to explore the woods with, these top gadgets will brighten up their world…
LEGO Star Wars Darth Vader Torch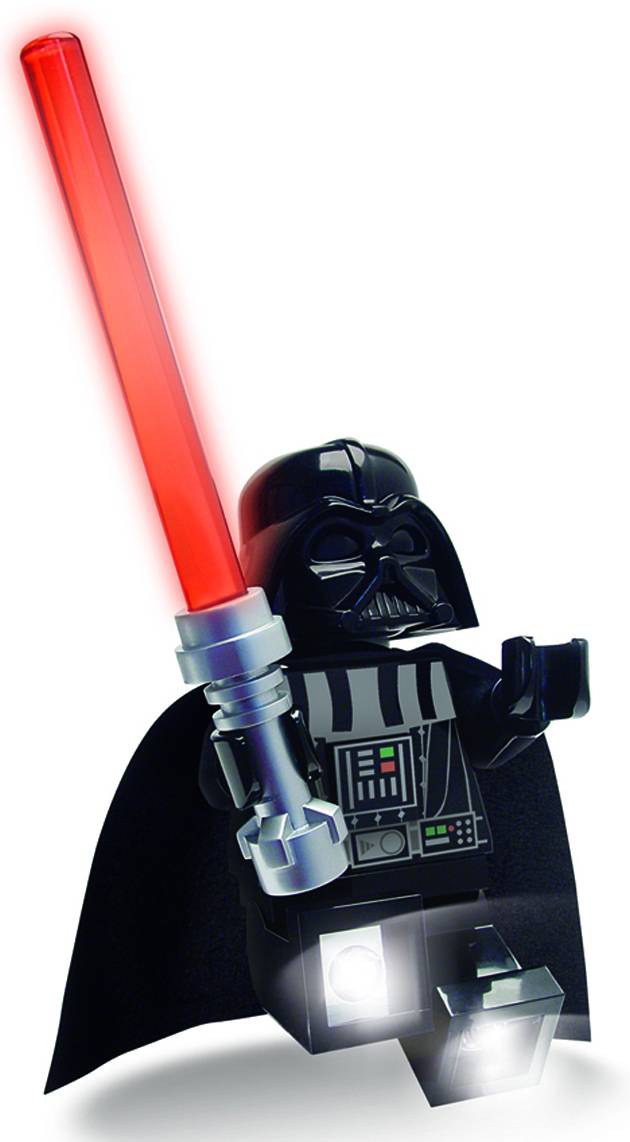 Lego has already lasted beyond the test of time but they've ventured into a new level of cool with a great range of bedside lights. Star Wars' Darth Vader will be a favourite for all ages. In fact you might feel tempted to keep this one for yourself. If you do you can always blame the forces of the dark side. Darth Vader can stand tall with his light saber in hand. Press it to fire up a red glow or better still, sit him down and push his power belt to light up the LED lights in his feet. His black cape and removable headpiece, means he can still be played with as a traditional toy. Needs a total of four AAA batteries so rechargeable might be better.
Lego, www.toysrus.co.uk , £19.99
GoGlow Night Beam Tilt Torch
This is a fantastic all in one torch and lamp that comes in a variety of designs for girls and boys. A great size explorer's torch, the GoGlow beams light when tilted up to use as a reading light or check for monsters under the bed. When it's time to sleep the torch can be set down and used as a bedside lamp. Within two minutes, the nightglow light fades away. This is a great feature and a great way for your kids to drift off to sleep. Its glow in the dark trim makes it easy to find again and it's available in a full selection of characters and designs. Three AAA batteries needed.
GoGlow, www.worldsapart.com, £12.99
Boo Glo Nightlight
Great for your kids to battle the dark, the boon glo light is an extremely well thought out design. The light can be used as a funky bedside lamp with three glow balls that alternate through different sequences. Your kids can even change the speed and choose which colour they like best to create mood lighting. The boon glo's most impressive feature is that the coloured balls are portable. A couple of minutes charge will carry thirty minutes of light and low energy LEDs make them safe to touch. Kids can keep them close by or use to find the toilet at night. A stylish design with unique features, this light is one of a kind.
Firebox, www.firebox.com, £59.99
Wind-up Power Beam Torch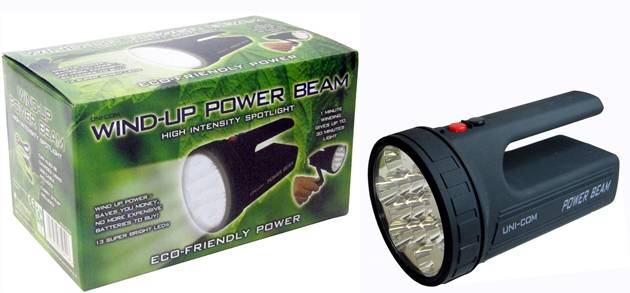 A great torch for exploring, the wind up power beam is totally self-sufficient. One minute of winding gives you up to thirty minutes of light with thirteen super bright LEDs. Its robust rubber effect coating makes it great for being bashed about so is ideal for outdoor activities. For longer adventures, its USB cable can be used for a fuller charge that gives up to six hours of light. What's really amazing about this torch is that you can even use it as an emergency charger for your phone or other devices. The carry strap is great for you or the kids and there's no need for batteries. A great all rounder.
Homebase, www.homebase.co.uk, £17.99
Cyber-lite Auro Hand Torch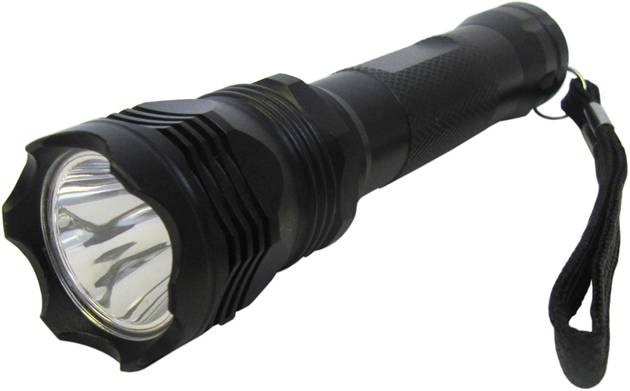 If you don't want to fork out the money for a maglite but want something small and durable, the Cyber-lite hand torch is just the job. A similar weight at 103g, it's extremely portable and small enough to put in your pocket. This torch uses Nichia LED bulbs that are up to seven times brighter than standard LEDs, giving you a range of up to 100metres. There are three different modes; full beam, half beam and strobe flashing, which are controlled by a button switch at the base, just like on a maglite. The Nichia bulb and AA battery come included along with a carry strap for your wrist.
Homebase, www.homebase.co.uk, £12.99
Black Diamond Storm 160 Headtorch
Great for the outdoors, for long mountain hikes or to take the kids camping, black diamond is a professionally recognised brand of torch. The storm 160 is a head torch and therefore hands free, easy to use and ideal for more serious activities. It comes with multiple light options from full power quad light that can illuminate up to 60 metres ahead, to sidelights that dim or flash. It even features a red night light when full power is not necessary. A battery indicator gives you plenty of warning to replace the four AAA batteries and it's waterproof design means it can fall up to a metre deep in water and still be good to go.
Cotsworld Outdoors, www.cotsworldoutdoor.com, £55
Maglite XL200 Tactical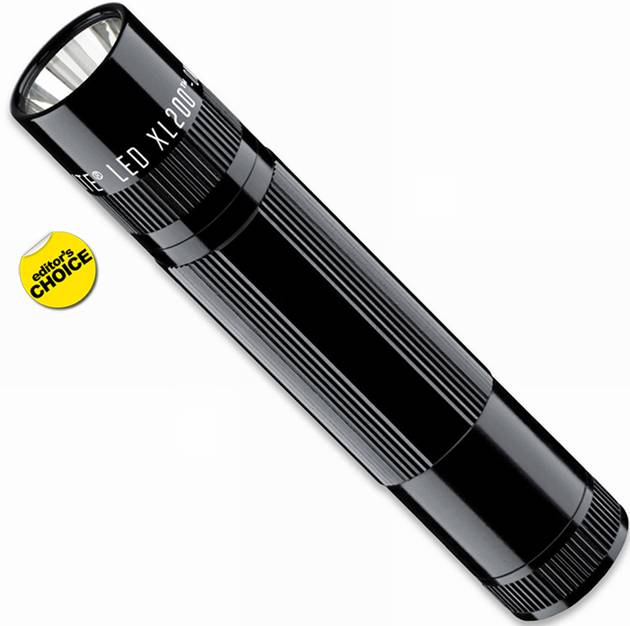 For high performance, durability and a trusted name, you'll never go wrong with a maglite. The XL200 comes in a pocket-sized design weighing in at just over 100grams with its three AAA batteries inside. Another great all rounder, this torch is perfect for home, holidays, school trips and much more. Although it's probably one for your older kids, age 10+ than your little ones who may get frustrated with the different light settings. The XL200 features five different modes: high, strobe, low mode, signalling and SOS. As always, a maglite is a light for life.
Amazon, www.amazon.co.uk, £38.15
Energizer Kids Headlight Twin Pack
If your younger kids want to be part of the headlight crew but aren't responsible enough yet for the black diamond style brands, this fun twin pack from Energizer is just the thing. Designed to fit smaller heads comfortably the lights come padded, and the straps are easy to adjust. The required two 2032 special batteries come included and the pack includes an orange and a blue colour design. Whether it's for creating tunnels at home or adventures outside, these torches will entertain for hours.
B&Q, www.diy.com, £8.98