Who said biking helmets had to be boring? With the latest designs on the market, your kids will be way too cool for school. From retro designs and dinosaur spikes to the latest video recording tools, we've got it covered. So whatever outdoor activities your kids enjoy, skating, biking or scootering you can teach them some helmet safety with an added bit of style
Video Head – Recording Helmet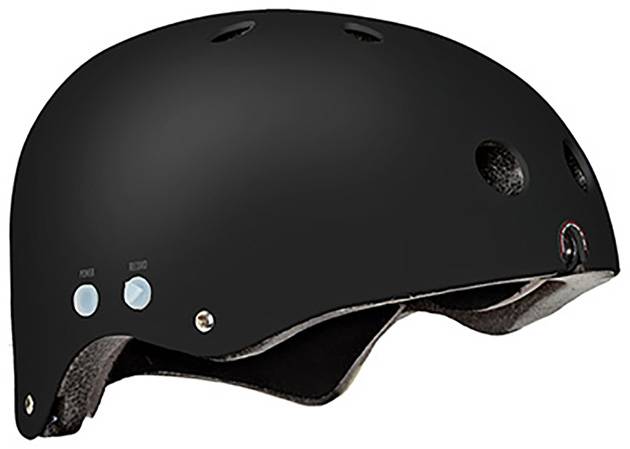 An absolutely fantastic device for your older kids, this video head helmet is perfect for those who love a bit of action. Put away your video cameras and mobile phones and record every exciting adventure directly from your child's head. Fitted with a lithium battery that charges up by using the included power adapter or USB port, there's enough power to record up to 30 minutes of footage.
This includes audio from its mini microphone. The video helmet is weather proof with an anti-shock design making it open to filming most things. The camera offers a 60 degree wide angle lens with adjustability. Quality of video is VGA 640 x 480 at 30 frames per second and when transferring footage, it's compatible with PC and Mac. Whether it's for biking, hiking or just exploring, this helmet would make a fantastic gift.
Prezzybox, www.prezzybox.com, £59.99
Scootersaurus Helmet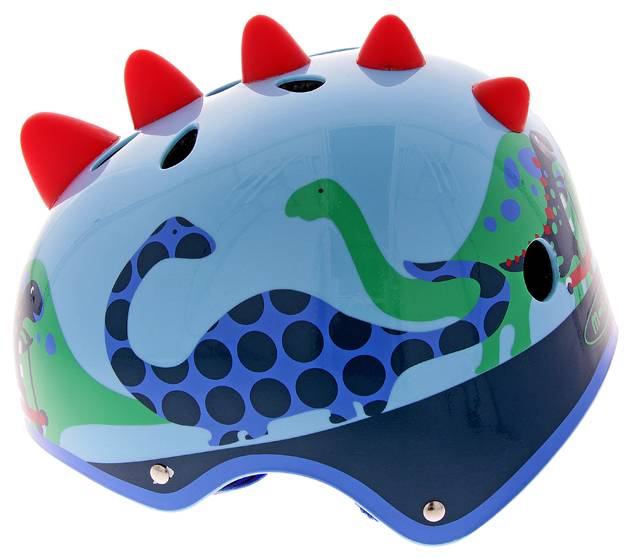 If you've got an aspiring paleontologist in the house, why not treat them to the latest Scootersaurus helmet from the Natural History Museum. Available in a small or medium size this snazzy blue helmet features cool dinosaurs in its design, from a Diplodocus to a T.rex stunting around on a scooter of his own. The bright red dino spikes add to its unique appeal with a slight punk rocker feel to it.
The scootersaurus will inject adventure into any outdoor pursuits and whether biking or scooting it has fun written all over it. Teaching your kids about safety and encouraging them to wear a helmet is so much easier when it's as cool as this one.
Natural History Museum, www.nhmshop.co.uk, £40
Red Goggles Helmet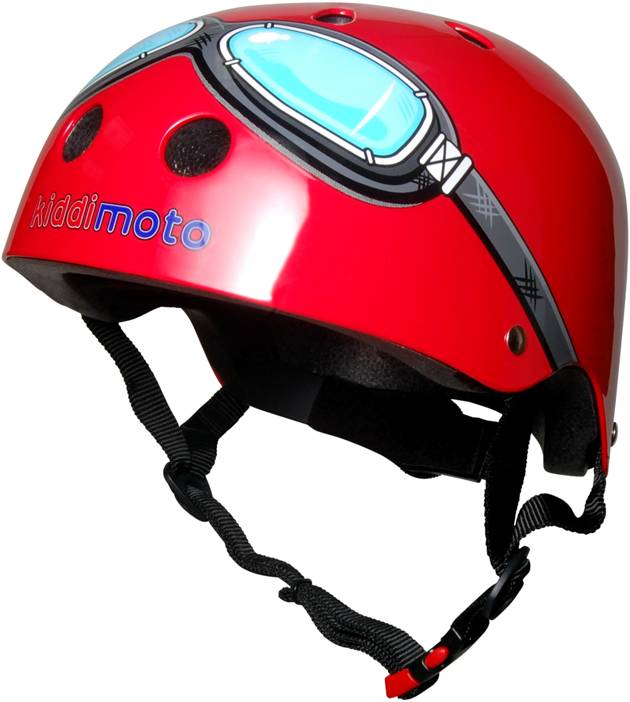 Remember the fun filled BMX days? Well Kiddimoto has designed a range of helmets bringing back to life the iconic look of the BMX dirt helmets. Good value for money this flying goggles number is both practical and super stylish. The bright red retro design really stands out and will definitely up the street cred of whoever wears it.
It's also a great colour choice if your child's a bit speedy as you'll have no problem spotting them from a distance. The helmet comes in two sizes catering from age 2 up to adults with a rear adjustment feature to ensure the best fit. A quick release buckle means it's easy to take on and off and the well thought out vents are a great way to keep hot heads cool.
Kiddimoto, www.kiddimoto.co.uk, £24.99