If you're a family of globetrotters you'll know how chaotic it can be packing for little people. Gone are the days of throwing things in a bag with just you to think about and getting kids onboard with the packing is not always an easy task. Encourage them to take responsibility by investing in some fun and stylish luggage. Not only will it inject some excitement into their travels, it will make them feel part of a team and mean you might actually get help juggling the bags
Personalised Trunki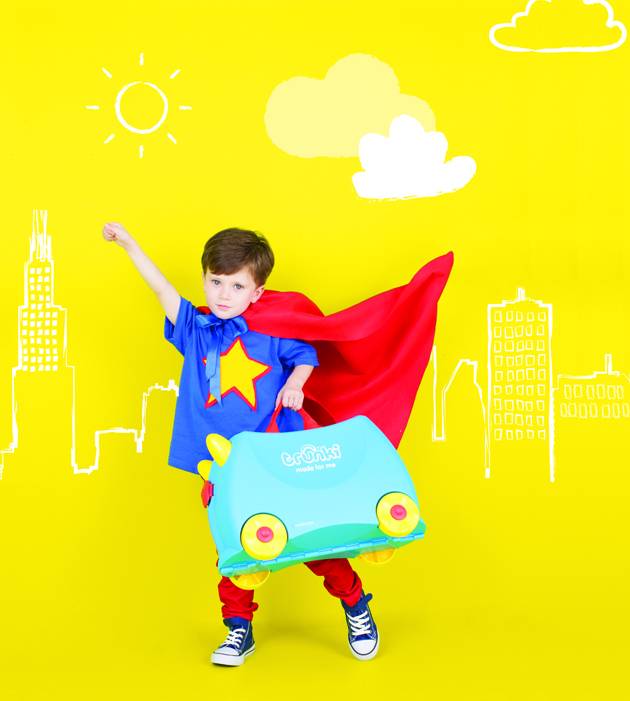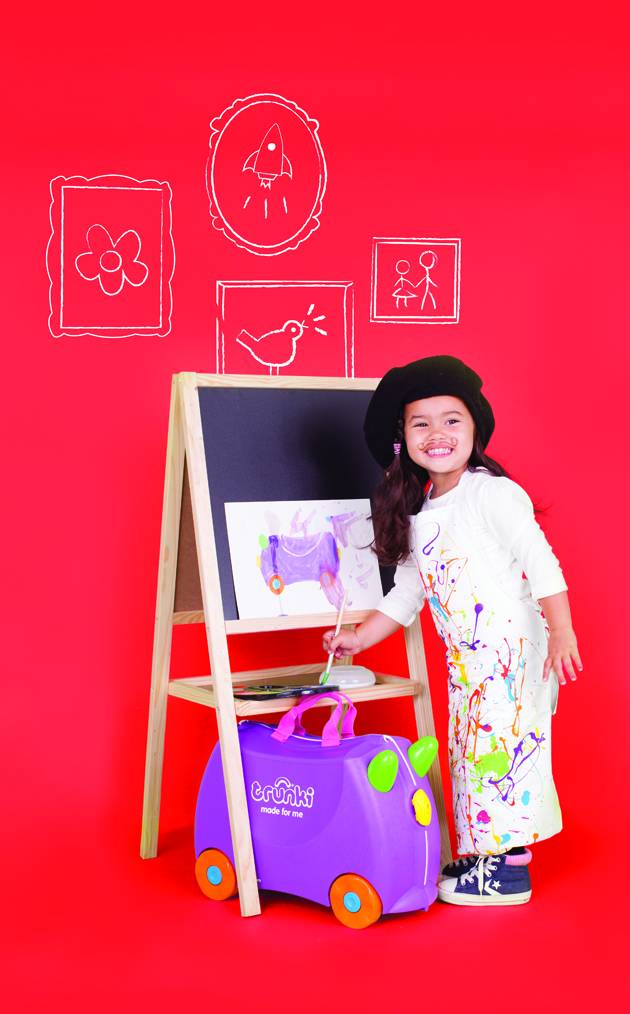 Created for kids who love to travel, the trunki is the original ride on suitcase. With twenty-two different design options to choose from, each have their own colourful characteristics and name. From fire engines to princess carriers your kids really will be spoilt for choice.
The latest impressive option is for kids to design their own. Starting with a blank canvas case the 'made for me' trunk has nine different parts and ten different colours for each part so there's an impressive billion combinations of how your final trunk can look. The features are really well thought out, externally made with carry handles, lockable catches, a comfy saddle seat and horn grips for steering and holding on to.
Internally there's a soft rubber trim to protect little fingers, a detachable towing strap with key and internal elastic belts to secure the things inside. Designed and made in the UK these cases are built to last and come with a five-year guarantee. Ideal as a hand luggage companion for your little one, they are approved in size for carry on and perfect for trips both long and short.
Trunki, www.trunki.co.uk, £40
Ladybird & Monster Suitcase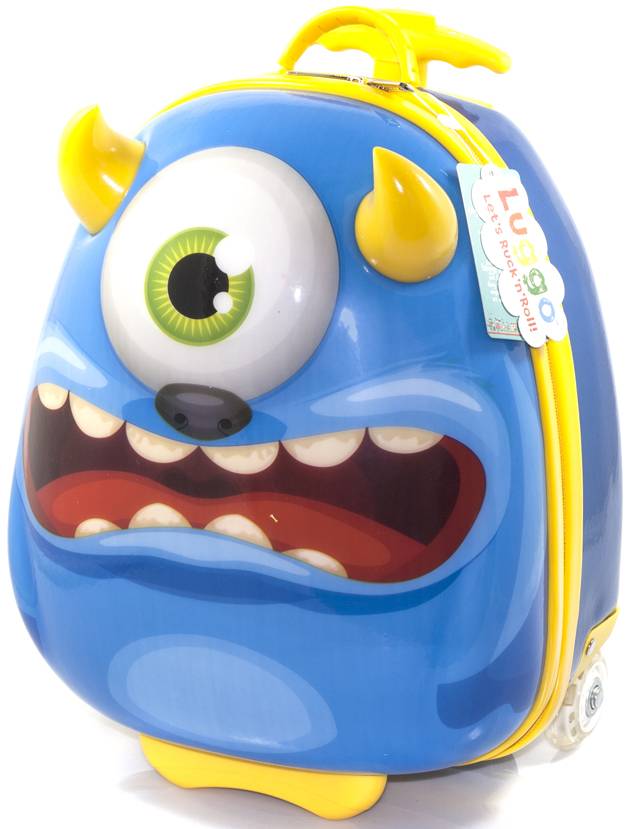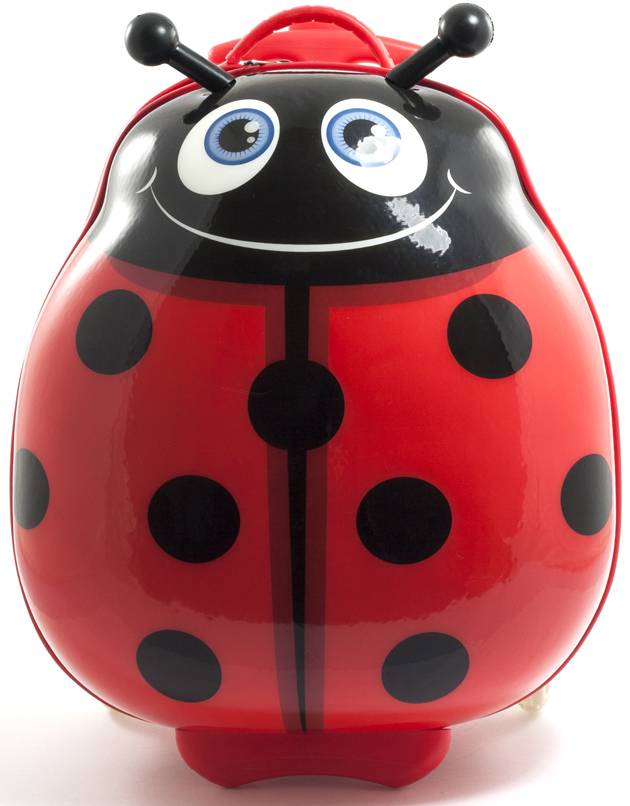 Really characterful, both the ladybird and monster suitcases from Prezzybox are designed to grab attention with their fun loud designs. Both cases are designed as a two in one rucksack and suitcase so when it gets tiring for a little back to carry, they can be transformed into the perfect wheelie bag with an extendable pull handle for your mini me to drag along with ease. The rucksack straps can be retracted when needed.
Owning their own bag is a great way to teach your kids responsibility and they'll soon feel proud to be carrying around their own treasures. Lightweight and ergonomically designed both the ladybird and monster cases contain good storage compartments and have been designed with little people in mind. When on the move the two wheels light up red, blue and green so it will be easy to spot them in a crowd if they try to make a run for it.
Luggo Luggage, www.prezzybox.com, £28.95
3-D Travel Buddies
Whether it's for an overnight stay or a weekend away the range of 3-D travel buddy cases from Trendy Kid are colourful and fun. With four in the range, your kids have a choice from Bella Butterfly, Rusty Robot, Archie Alien and Lola the Ladybug. With their own unique and colourful characteristics the cases are a great way to get them excited about travel and they will feel like they have a buddy to take with them wherever they go.
Internally the cases have decent lining with a useful dividing pocket. They also feature a handy zip compartment for small treasures and garment straps to keep everything in place. All the cases have two easy roll wheels and an adjustable handle to make it easy for little hands to pull along. With a hard shell exterior, they are robust and long lasting – you can't go wrong.
TrendyKid, www.johnlewis.com, £40
Samsonite Luggage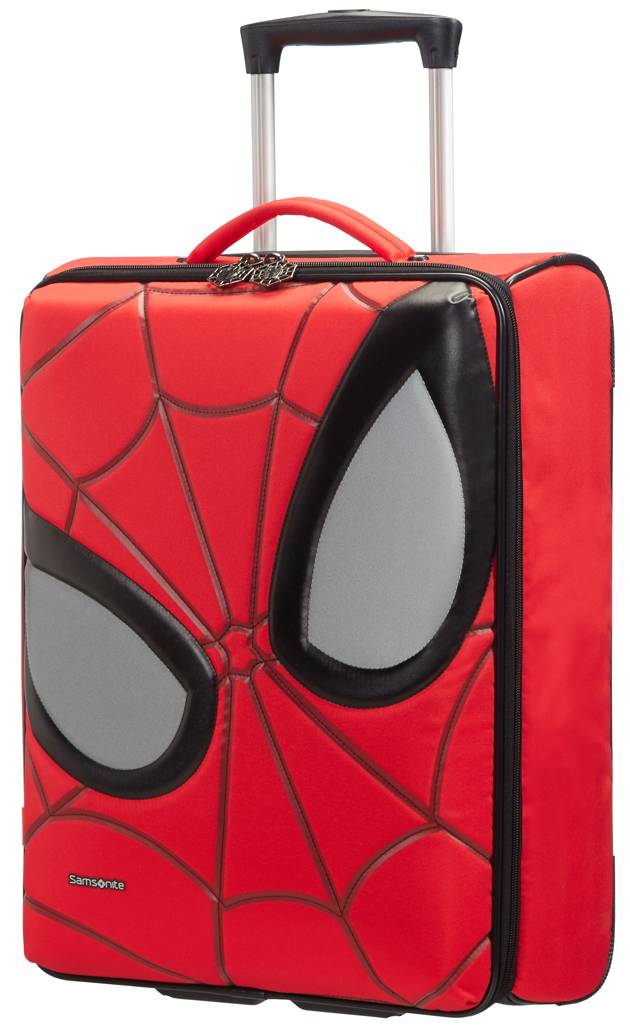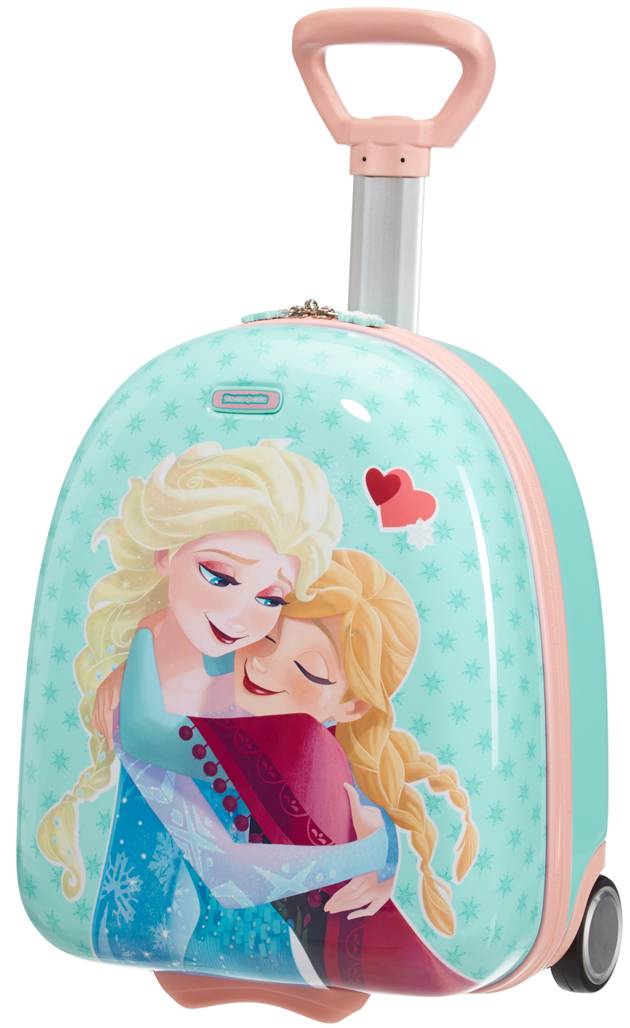 For kids who are into characters or superheroes, you won't beat the excitement that the latest luggage collection from Samsonite brings. A good solid brand of travel bags that are both fun and functional what could be better than Spiderman on wheels? Super cool, the outside features a moulded panel with his mask, large reflective eyes and fantastic zip with web designed zip pulls.
This particular Spiderman case takes a capacity of 33 litres but it's part of a larger impressive range. As with all the ranges here, the case has integrated wheels, an inside pocket and easy grip pull handle. If you want to get your boys into the travelling spirit, there's no better way than to invest in some superhero action. If Spiderman's not their thing there's plenty more characters to choose from, from Darth Vader to marvel heroes.
If it's your little girl you need to treat and you can bear to encourage more Frozen love, Samsonite has also launched a Disney Wonder collection. The most loved Disney characters have been transformed into bags, cases and luggage, something for kids to enjoy and treasure. The cabin size of the frozen wheeled bag makes it perfect for housing entertainment and taking on board any flight. Let them have some choice with their luggage and make family journeys really fun.
Samsonite, www.samsonite.co.uk, Spiderman £85, Frozen £59