It's great when there's something you can enjoy buying for your kids and although it's still predominantly mums heading up wardrobe decisions, there are still lots that would benefit a dad's touch. A watch is something that offers both practicality and style and something you can have fun choosing with your kids. If they're still quite young, it's a great way to impart some wisdom and teach them the art of time keeping
Boys Hare Camo Wrist Watch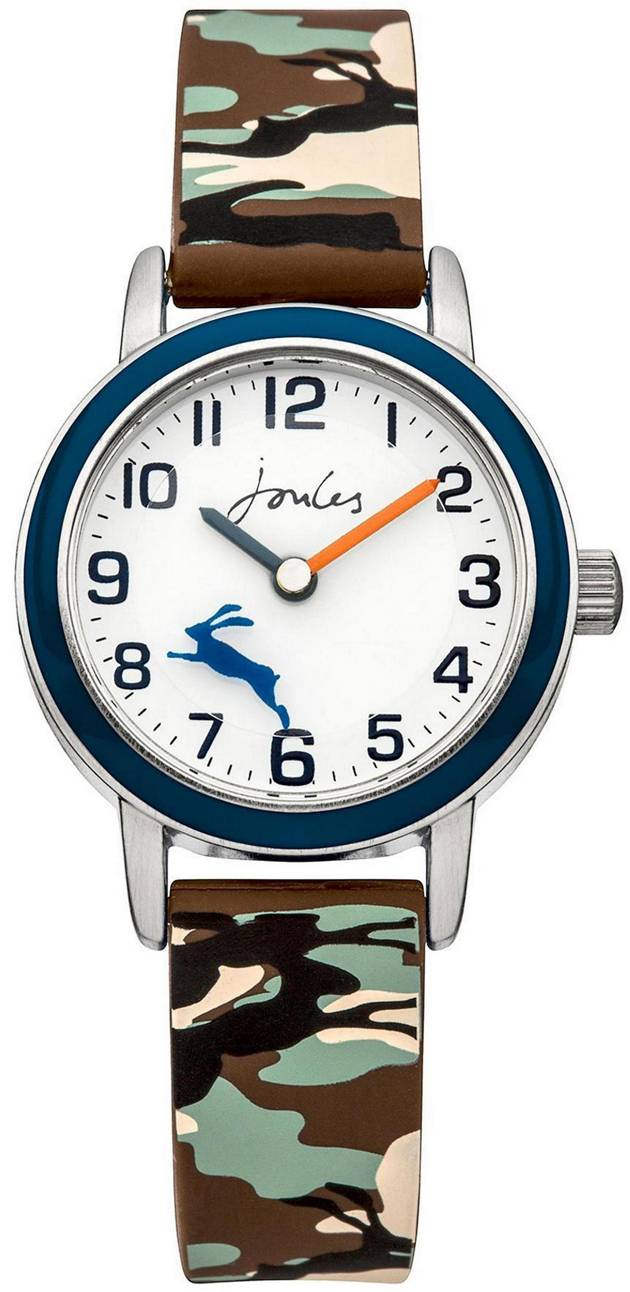 More for the style conscious of your kids, Joules has launched an 'egg-cellent range' of watches that come wrapped up in egg shaped cases and packaging. This Boy's Camo wristwatch comes designed with a camouflage print strap with a spy style feel to it. The dial numbers are big and bold with different coloured hands for easy time keeping and the blue enamel bezel offers a stylish contrast to the camouflage design.
The strap is made from silicone with Joules' logo and a Hare motif printed on the inside, which looks cool. It's easy to take care of with a simple wipe clean needed every so often. The watch's case doubles up as a moneybox with some stickers thrown in for some added fun.
Joules, www.joules.com, £30
Girls Navy Floral Wrist Watch
With exactly the same features as the Boys Camo watch, this navy floral girl's version is for kids who have a taste for some girly style. With a dark blue strap and contrasting bright flower design, it's the perfect accessory to match any outfit.
Joules, www.joules.com, £30
LEGO DC Super Heroes Batman Watch
If your kids are fans of Lego then you can't go wrong with a newly designed watch from Lego's Super Heroes range. Not only does this watch have a batman image on its face, its interchangeable links let you fix a batman miniature toy into it. If your kids fancy a change or prefer to play with the miniature, you can swap it in for the plain coloured links instead.
Made from scratch resistant acrylic the watch is water resistant for up to 50 metres, which means they'll never want to take it off. Be the coolest dad around and help them save Gotham city with a watch clearly made for a superhero. Lego include a 2 years guarantee.
Lego, www.debenhams.com, £20
LEGO Star Wars C3PO + R2D2 Watch with mini figures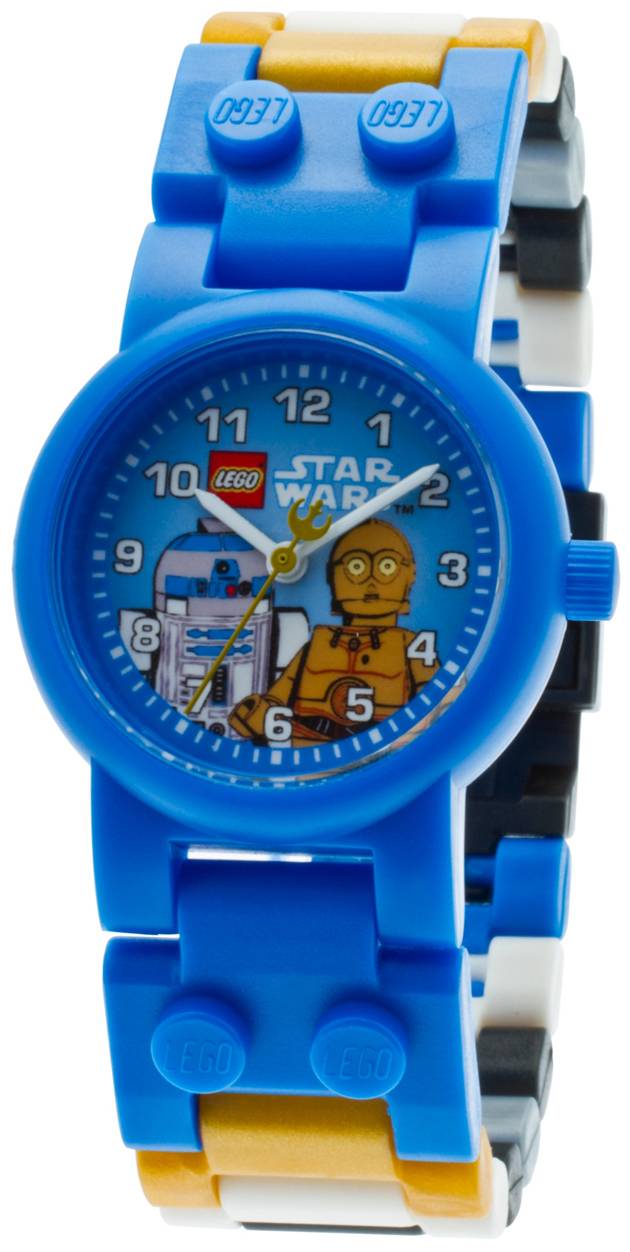 Similar to the Lego Batman watch this Star Wars duo is sure to be a hit. Face it, if you need help when travelling the galaxy, C3P0 and R2D2 is the only backup you'll need. This special edition watch comes with different colour interchangeable links and a cool watch face with images of the two characters.
If for some shocking reason you weren't a child of Star Wars then we're talking the most famous robot and droid in galaxy history. The two miniature figures that come with the watch are a great addition and if you're a fan of the movies you may be tempted to steal them for yourself.
Lego, www.debenhams.com, £20
Lorus Children's Easy Read Rubber Strap Watch
With no bells, whistles or characters to distract your kids, the Easy Read Watch from Lorus is a fantastic choice if you want something timeless and simple for your kids to tell the time. Some youngsters hate the feel of a leather or metal strap and with this in mind the Lorus is made with a rubber strap that will sit comfortably on any wrist so they'll forget it's even there.
The vivid strap colours of red or purple make it fun and stylish to suit both boys and girls and the simplicity of the face and dials make it easy for your kids to learn the time. Water resistant to 30 metres, it comes with a standard 2 years manufacturers warrantee. This is great for kids of all ages.
John Lewis, www.johnlewis.com, £19.99