Sunday 15th March is Mother's Day – Put it in your diary now with a big star to remind you. This is an occasion when you can't rely on your other half for backup support and it's all on you to help the kids understand what mother's day is…No Pressure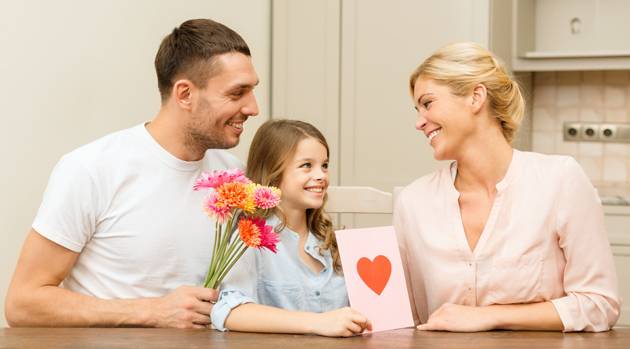 If you're stuck for gift ideas or what to treat the amazing mother of your children to, then take a few minutes to read our gift guide. We have a fantastic selection of treats, from sweet personalised perfume to luxurious sheepskin slippers so you'll be spoilt for choice. Not only have we done all the hard work for you, everything's available online so with just a few clicks and some slight damage to your wallet, you'll be set for the day in no time.
Get the kids involved in the choosing and it will be something you can do together. To top it off we even have some free ways to make mum's day. She'll be left feeling like the luckiest mum in the world. And who gets all the brownie points? You of course.
Large Square Silk Scarf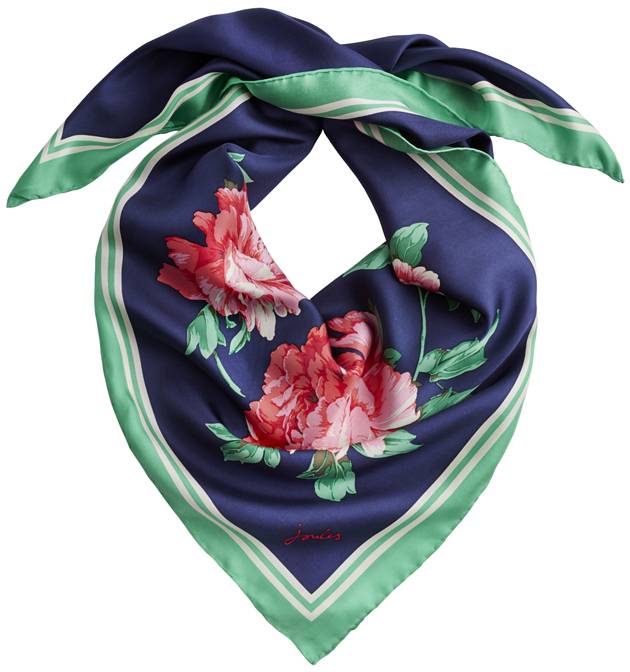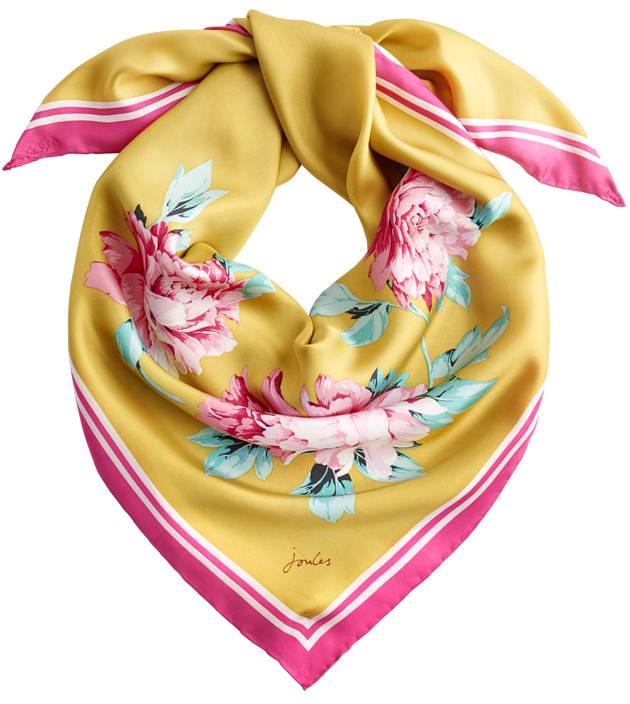 Made from 100% Chinese silk this collection of gorgeous scarves from Joules is pure elegance and the range of designs perfectly encapsulates its country heritage brand. They all look fabulous either worn around the neck, as a headscarf or a tie accessory for her handbag. Our favourites are the French navy peony and yellow print designs.
Joules, www.joules.com, £39.95
Personalised Family Names Necklace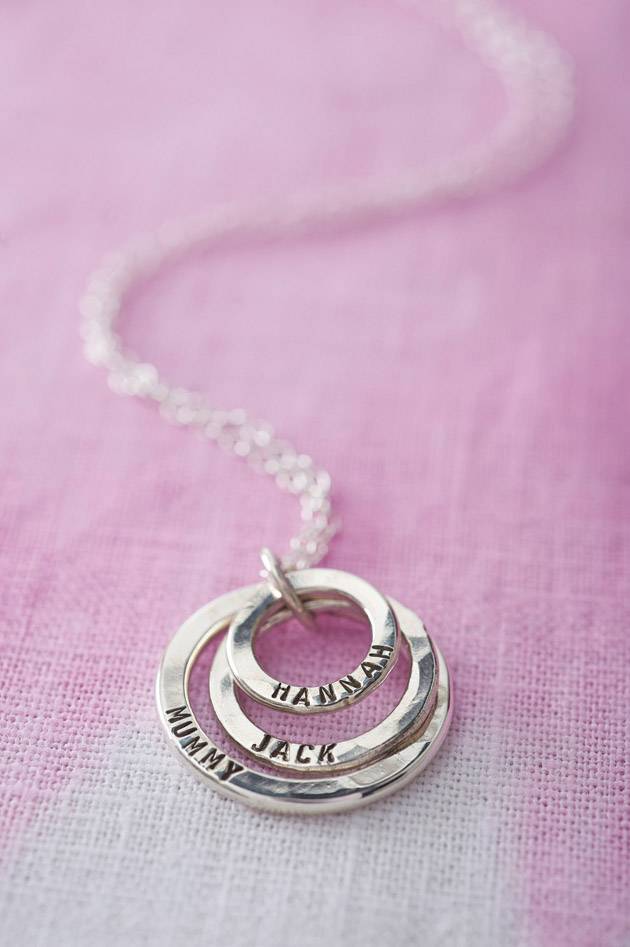 Individually handmade by Posh Totty Designs in their Brighton workshop, this beautiful necklace is a unique piece of jewellery. Made with two or three rings in sterling silver, they hang together on a single chain and you can choose names or words to be hand stamped on each one. Personal in design this will be treasured for years to come.
Posh Totty Designs, www.notonthehighstreet.com, £59
Sweet Scent – Perfume Studio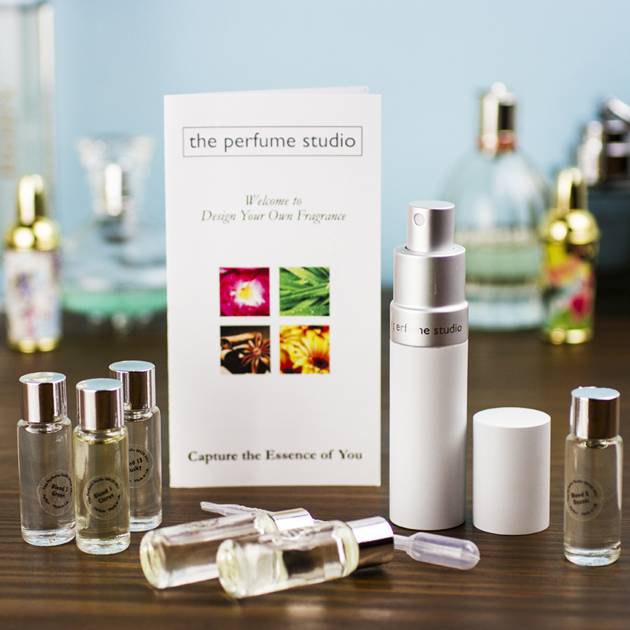 Save yourself hours of being dragged around perfume shops and buy her a kit that will let her create her own. A complete set with atomizer, six different blends, pipettes, blotters and step-by-step instructions this will appeal to anyone with a creative side. With blends included to suit all moods, making your own fragrance is pretty special.
The Perfume Studio, www.prezzybox.com, £24.95
Peppa Pig – Mummy Style
If your kids are fans of Peppa Pig, they'll love seeing their mum as the mummy pig of your household. Help them celebrate the mama in their life with a fun selection of gifts from the Peppa Pig range. Here are a few of our favourites: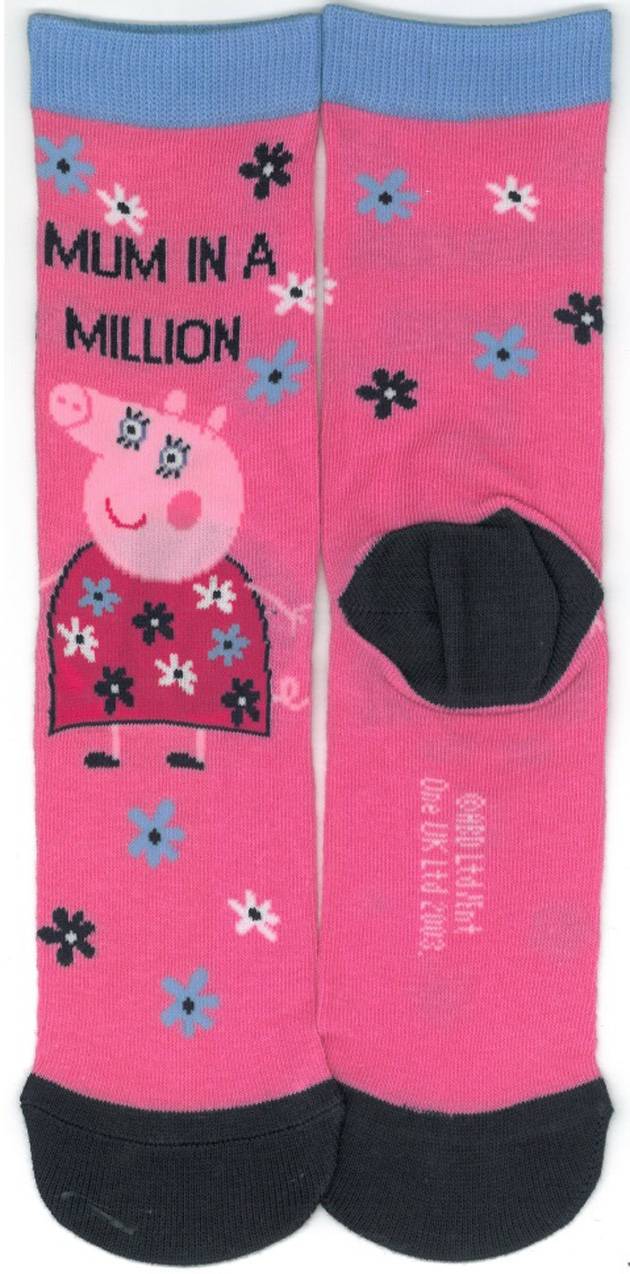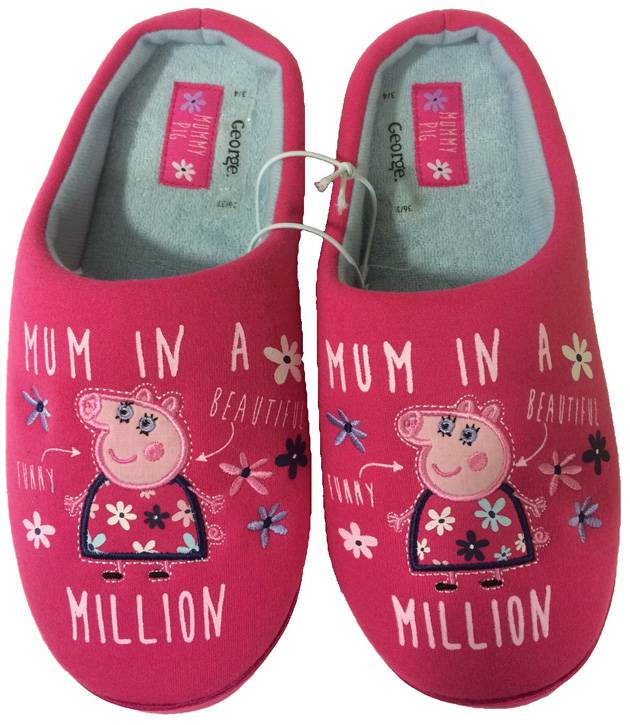 Mum In A Million Slippers
This mum in a million is funny and beautiful, highlighted right on the front for everyone to see. It really will make her laugh.
George Asda, www.peppapig.com, S/M/L (Sizes 3 – 8), £6.00
Mum In A Million Socks
Pink of course, these mum in a million socks are cosy to slip on with a print of mummy pig on the front.
George Asda, www.peppapig.com, £2.50
Mummy & Me Sticker Activity Book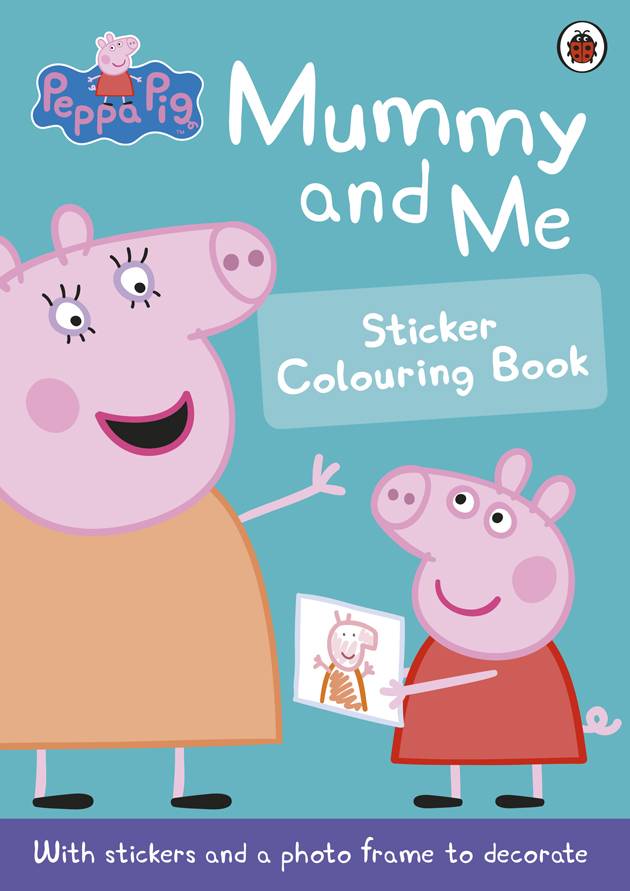 Something fun for mummy pig to do with her babies.
All Good Book Shops, www.peppapig.com, £3.99
MUM Typography Art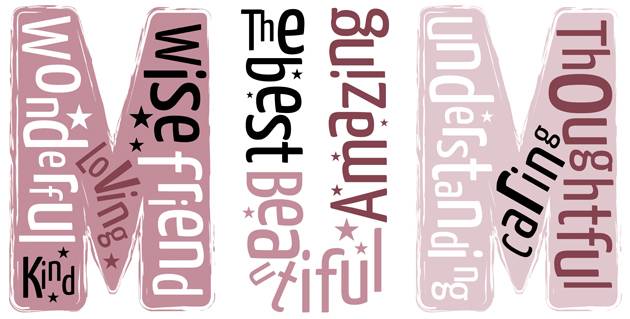 If you want something creative and eye catching, A Few Home Truths can take the words you or your kids use to describe their mum and fit them into this uniquely designed piece of typography. Available in A3 or A4, framed or unframed this is a quirky piece of art and something uplifting that she can always treasure.
A Few Home Truths, www.afewhometruths.co.uk, £15 unframed or £45 framed
V&A Garden Tool Set
For a mum who loves gardening and appreciates art, this tool set features a print from the V&A (Victoria & Albert) archives. Vibrant daisies by William Morris printed all over, makes this set both gorgeous and practical.
The tools are lightweight with an ergonomic grip and a useful leather hook. Presented in a smart gift box means you don't even have to wrap them.
The Great Gift Co, www.thegreatgiftcompay.co.uk, £15.00
New Handcrafted Artisan Truffles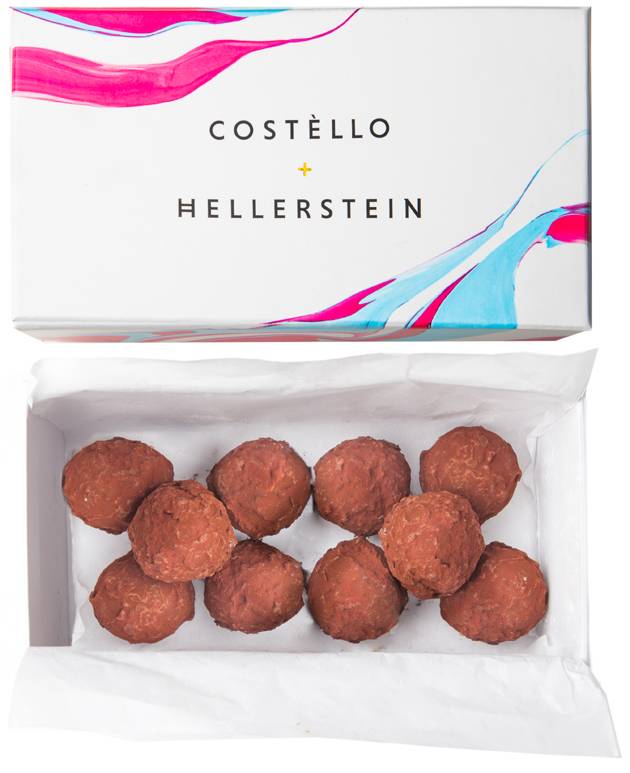 Now these really are a treat. Handmade from sumptuous ingredients this range of chocolates from Costèllo + Hellerstein come presented in a bespoke marble-design box preparing you for a journey of delightful flavours. Sea Salt Caramel is a bitter and sweet blend of dark chocolate.
Raspberry & Coconut are coconut truffles coated in white chocolate and Chocolate Orange with its powdered dark exterior is perfect as an after dinner choice. If she's a fan of traditional flavours, the Hazenut Praline completes this artisan range. Is your mouth watering yet?
Costèllo + Hellerstein, www.costelloandhellerstein.co.uk, £11.95
Lemongrass Bubble Bath
If you're a fan of affordable luxury and the mum in question loves nothing more than a soak in the tub, this lemongrass bubble bath will go down a treat.
The Sedbergh Soap Company is a British brand hugely passionate about every one of its creations. If you're someone who strongly believes in natural ingredients, this range is gentle, free from chemicals and perfume yet smells absolutely divine.
Handmade Luxury Gift Box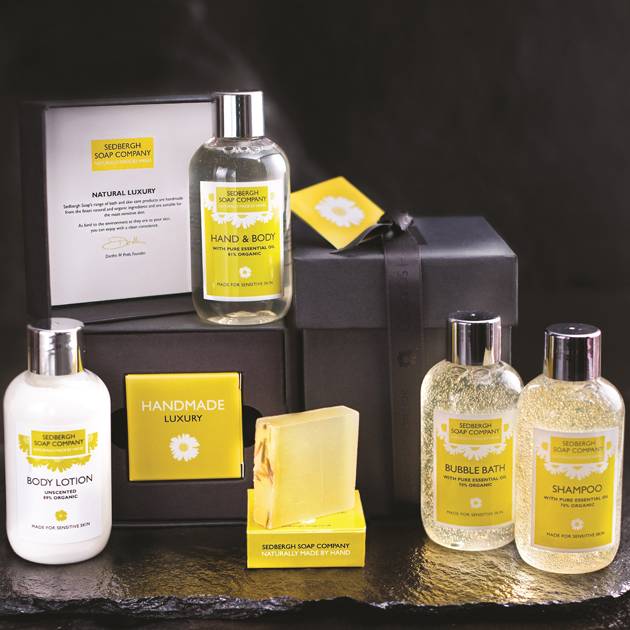 If you can afford to dig a little deeper, the luxury gift box is a real mother's day treat. Packaged beautifully, the collection includes handmade soap, hand and body wash, shampoo, bubble bath and body lotion. The full Sedbergh range includes other delightful smells like tangerine, juniper berry and lavender but we were particularly partial to the lemongrass.
Sedbergh Soap Company, www.sedbergh-soap.co.uk, Lemongrass Bubble Bath £17.75, Handmade Luxury Gift Box £30
Selfie Remote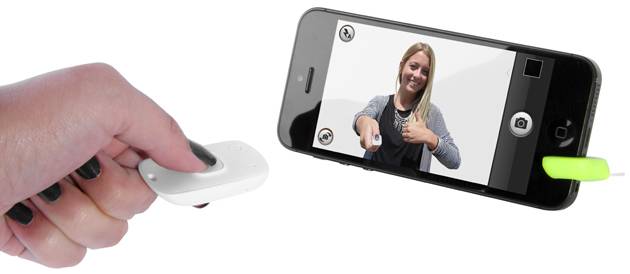 Great for a night out with the girls, there's finally a way to take a selfie without the inevitable arm stretching and struggle to fit several faces in. All she needs to do is download the free app from the Apple Store and it will sync automatically with the remote. Press the remote to activate the shutter or choose between front and rear camera, it's that easy. It works from three meters away and comes with a stand to prop the phone into.
Firebox, www.firebox.com, £14.99
Plain Lambswool Throw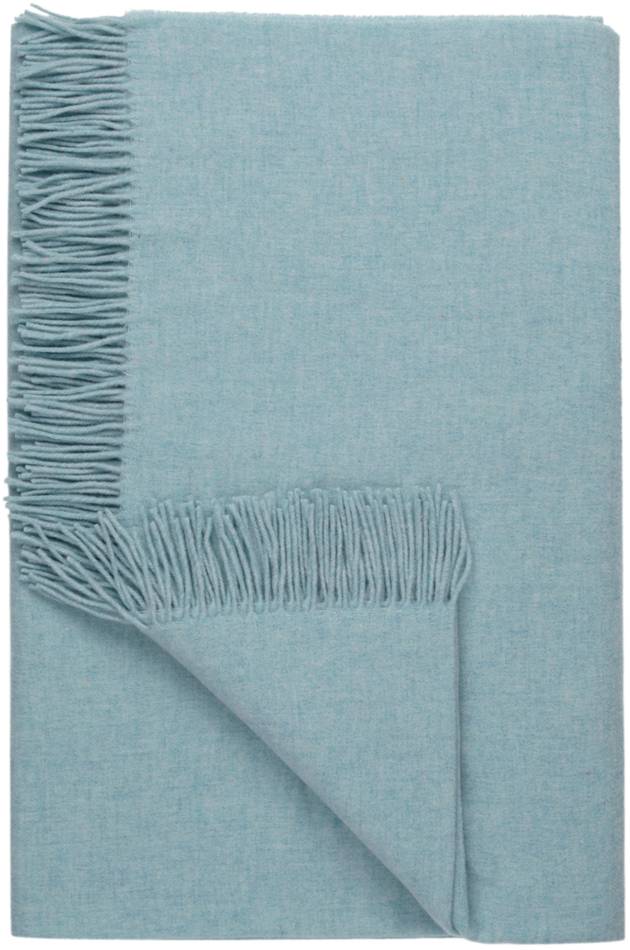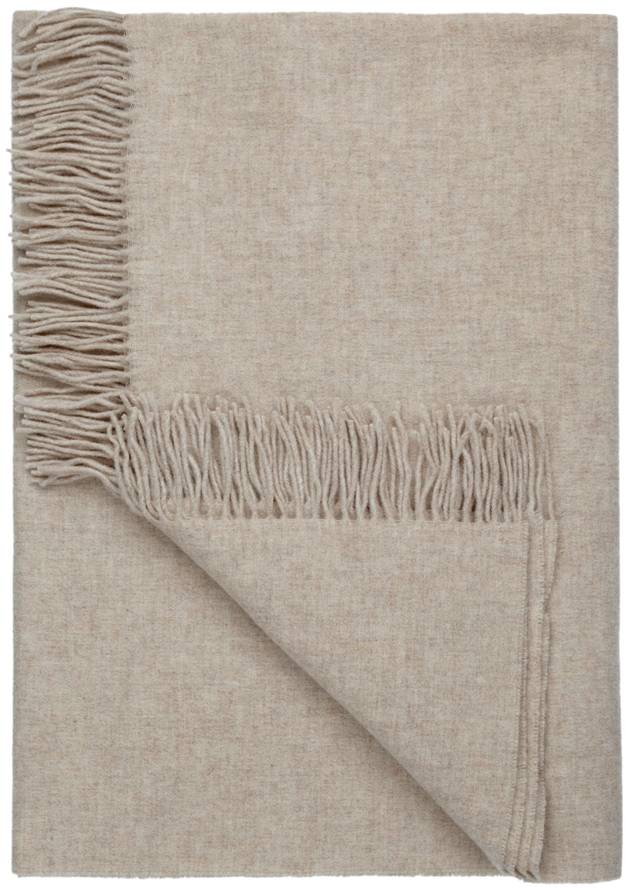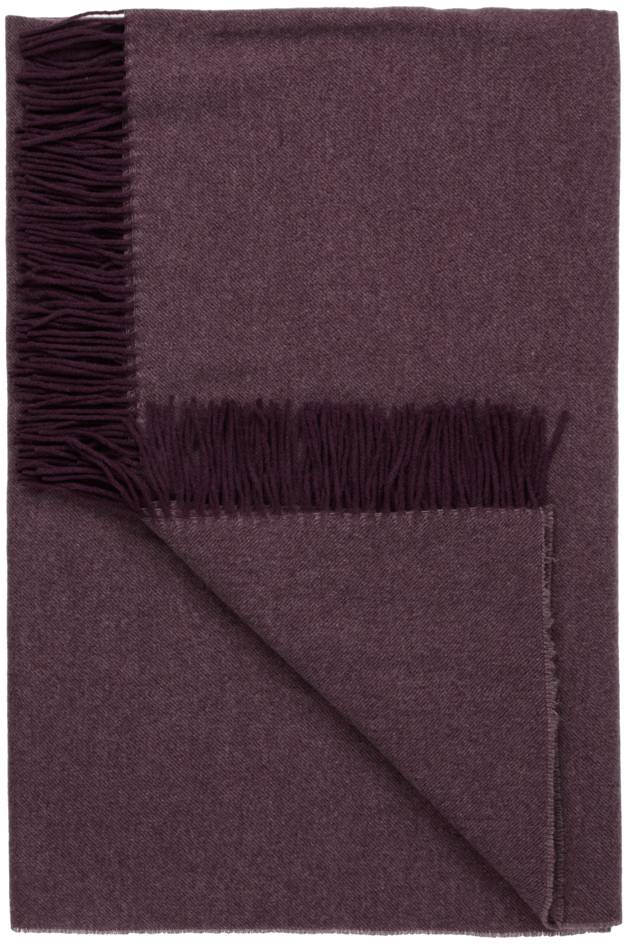 Snuggle blanket, TV blanket or bed throw, whatever you name it there's not a single woman in the world that won't find a use for a cosy warm blanket. The more luxurious it feels the better so you won't go wrong with this super soft lambswool throw from John Lewis.
Timeless in style with a traditional fringed edge, it comes in a choice of five beautiful colours – duck egg, cassis, latte, light grey and dark grey. Just don't expect her to share it.
John Lewis, www.johnlewis.com, £60
Sheepskin Bootie Slippers

100% sheepskin and handmade in Cornwall, these are a real luxury for home. Made with a light but durable sole these bootie slippers have super soft sheepskin on the inside and an outside cuff that can be turned up or folded downwards for all year use. They are machine washable to keep them looking as new and even comes in men's and kiddy sizes.
Celtic & Co, www.celticandco.co.uk, £59
Jo Malone Candle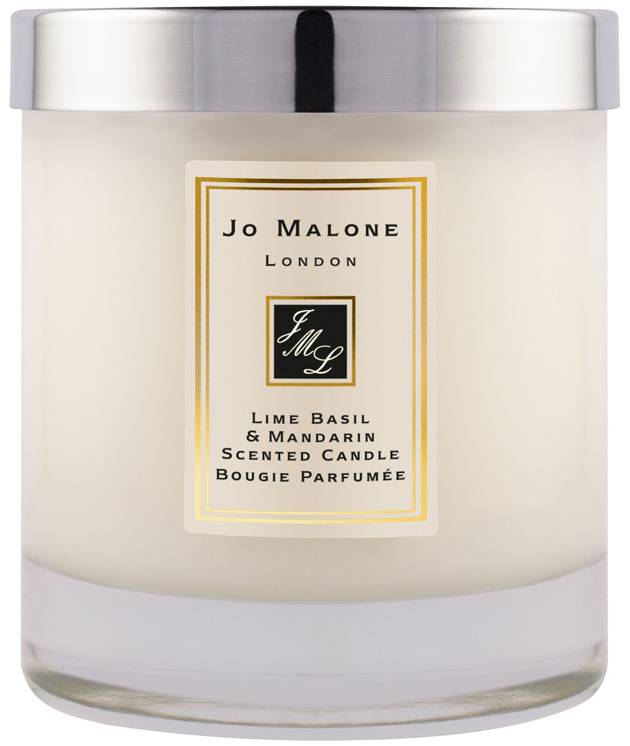 The name alone brands itself as 'treat' and with a choice of 22 home candle scents you really will be spoilt for choice. If you're new to the range, deciphering between them all may send you on a fragrant high so we've chosen one of our favourites – Lime Basil and Mandarin. Think fresh zesty citrus with the warmth of woods. Comes with nice matches and all wrapped up in her signature box with glamorous ribbon – beautiful.
John Lewis, www.johnlewis.com, £40
There you have it, so no need for the last minute panic. You have twelve great gifts, so take your pick – and check out berganza.com which has a variety of different diamonds and pieces of jewellery for you to choose from, too.
Need some ideas for free ways to make mum's day? Follow the link: http://www.dad.info/article/kit/kid-s-styles/free-ways-to-make-mum-s-day-on-mother-s-day