Go the extra mile and embellish the terror with some finishing touches for your kids' Halloween costumes

Skeleton Hat & Gloves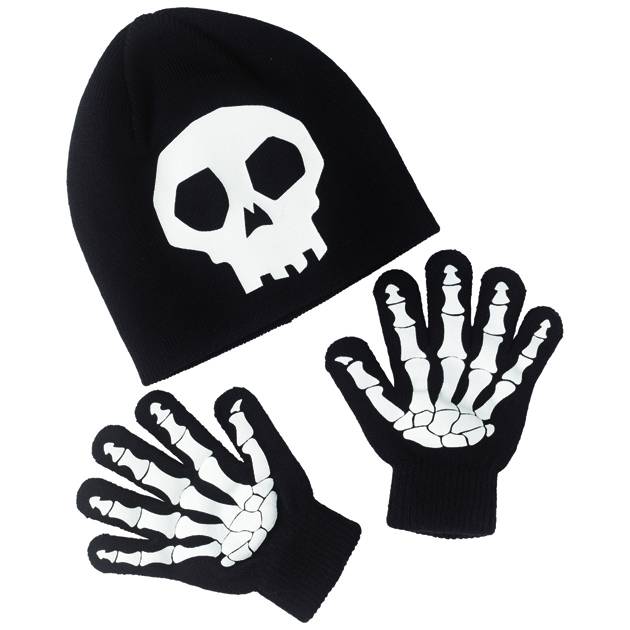 A great addition to the glow in the dark outfits in our costumes roundup, this hat and gloves set can be worn to complete the rattling skeleton look or even just with regular clothes. The black beanie hat features a white glow in the dark skull and the matching gloves have glow hand bones that you really won't want resting on your shoulders. Ideal for trick or treating this simple combo will scare unsuspecting victims enough to turn every knock on the door into handfuls of delightful treats.
Age 5-14, Marks & Spencer, www.marksandspencer.com, £12
Zombie Face Paints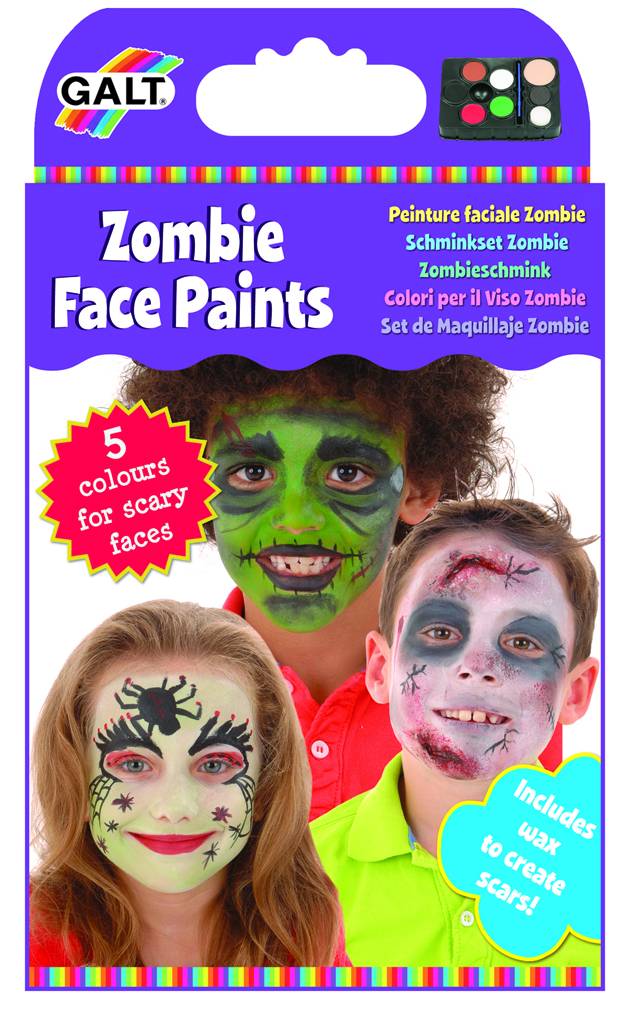 Fantastic hands on fun for you and the kids, this face painting kit from Galt Toys is a great way to create some really ghoulish monsters. Ideal for Halloween, the kit contains a palette of five colours with a wax disc to create those convincing gruesome scars. The big sponge is great for blocks of colour and the brush is best for finer details. The most convincing faces to create are the monster and zombie ones, which can easily be copied from the picture. Impress the kids and the other folks around but just remember to hide the box after.
Age 3 upwards, Galt Toys, www.galttoys.com, £4.99
Cubed Earwax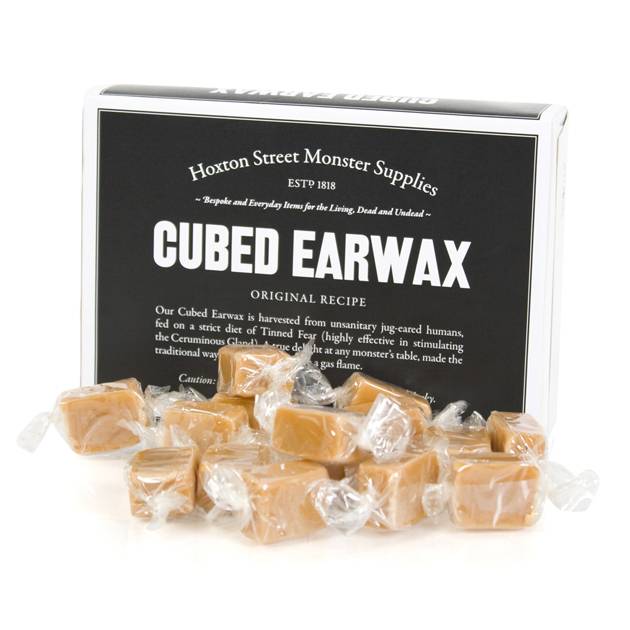 Confuse and delight your little monsters with this impressive treat at Halloween. Tell the kids you've had to order it in especially as cubes of earwax are extremely hard to get hold of. To add to the fun and make believe, it comes perfectly branded in a vintage style box from Hoxton Street Monster Supplies for 'bespoke and every day items for the living, dead and undead.' Supplied in individually wrapped pieces it's ideal for little hands and kids will be delighted with the ingredient detail, 'harvested from unsanitary jug eared humans, fed on a strict diet of tinned fear.' Ok ok, it's fudge but it's absolutely awesome.
All ages, Hoxton Street Monster Supplies, www.firebox.com, £5.99
Need a costume for Halloween? Enter here if you dare.