When your little ones first start to walk and are happy to totter around for the day or take a walk outside, that's the time to ensure that they're in a proper pair of shoes. This tends to happen between the ages of seven months and two years. To ensure their feet get the best support and grow healthily, it's vital you get them into the correct pair of shoes. From measuring feet to styles of shoe, we've got your top tips covered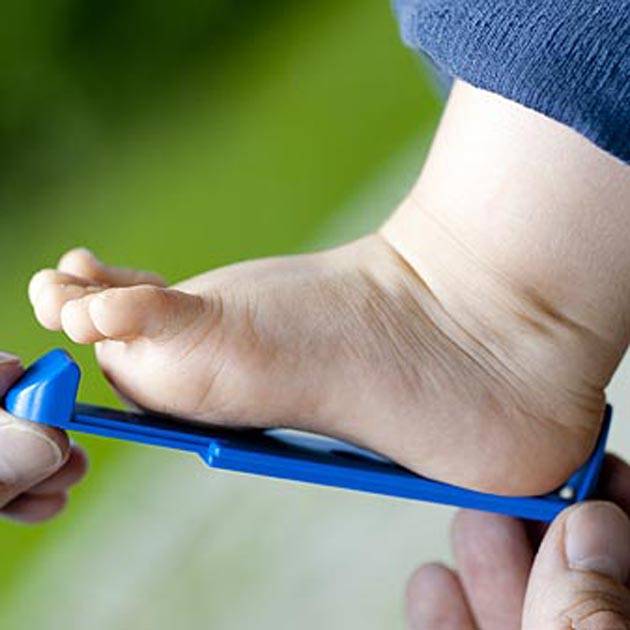 It's funny how so many of us take care of our teeth but not our feet. Feet tend to be neglected and this often happens to detrimental effects as we grow from kids to adults. Considering that our feet take on the entire weight of our bodies we need to treat them with much more care. Encourage your kids to do this from a young age by fitting them into the best pair of shoes. It will not only help their little feet to develop correctly, it will also prevent future deformities or problems as they reach their adult years.
How To Measure Feet
* Best time to get feet measured is when they're warm – afternoon rather than morning.
It means they will be slightly bigger, which is exactly what you want
* Go to a proper shoe shop that uses a Brannock device to get their feet measured. Footwear retailers such as Clarks and House of Fraser will have these but if unsure phone and check with the store first
* There should be a finger width gap between the toe and the end of the shoe for perfect movement and growing room
* The heel should not be allowed to slip in and out of the shoe, it needs to fit in comfortably
* The foot width measurement is just as important as the length so make sure you get this checked
* Less than a third of children are a standard fit so try and look for brands that have different widths and half sizes
* Make sure both feet are measured properly. It's perfectly normal for one foot to be slightly bigger than the other and the size you buy should be what fits the biggest foot
What Is A Brannock Device?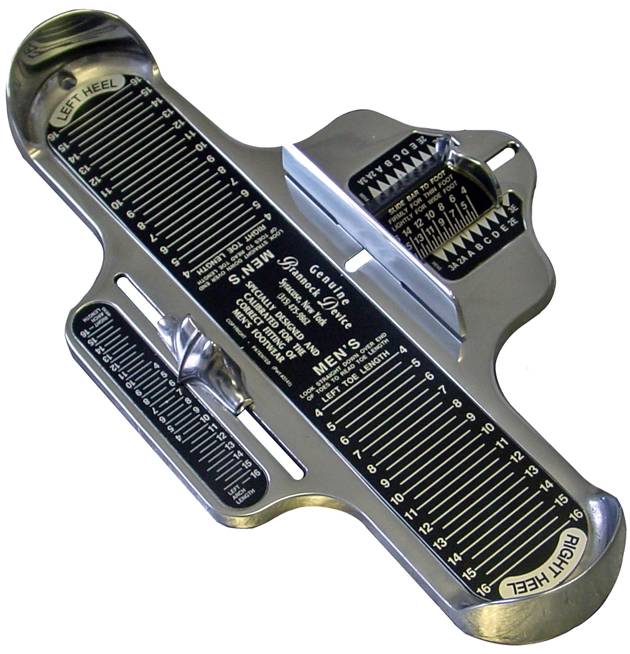 The Brannock device is a foot-measuring device that was designed in 1927 and is a must in all retail footwear shops. You can see what they look like in our image. The device's measuring accuracy, quality construction and simple design is what has made it the standard across the footwear industry.
What Type Of Shoes Should You Buy?
* Buy shoes with lace ups or Velcro straps, not slip on if you can help it. Kids shoes are better with a fastening as this acts as a splint to support the inside and arch of their feet as well as supporting their ankles
* Avoid slip on shoes, especially if they are taking part in any sport
* Kids need a wider front for toes so that there's room to move and growing feet don't get squished inside
* You should be able to bend the top third of the shoe. If you can't it means it's too rigid and will not provide enough flexibility for movement, which is vital for growing feet
* Buy shoes with a protective thin sole and try to avoid anything too bulky, as feet need to develop strength in their bones and muscles as they grow
* Avoid shoes with heels, especially over an inch high. Blistering is not ideal for young kids and even though blisters will heal, changes in bones can lead to worse conditions like bunions with long term damaging effects
* There is no single style of shoe that has been made to tick all boxes of what your child needs. It's worth investing in different shoes for different needs – structured shoes are best for every day support, trainers or plimsolls for sports or to wear occasionally and wellington boots for wet weather. If you and your kids are very outdoorsy, it's worth buying them some proper hiking boots for longer days out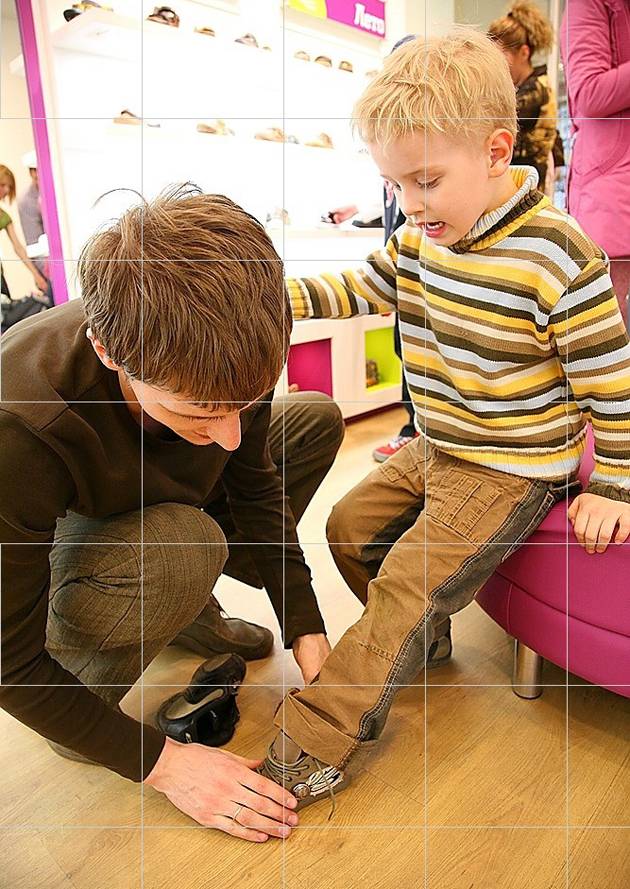 How Often Should You Get Kids Feet Measured?
On average when kids are under 5 their feet can grow a couple of sizes each year and then level out to growing one size every year until they reach their teenage years. With that in mind:
* Get feet checked regularly – every 3 to 6 months is ideal
* Although it might be beneficial to your purse strings, it's not good for your kid's feet to put them in shoes too big. Shoes need to be proportionate to their foot shape in order to offer the proper support
* Listen to your kids. If they are telling you their shoes feel tight, even if you've had them done just a few months ago, get them re-measured sooner rather than later