You love your children more than anything in this world. That's why you'll do everything in your power to protect them from harm. But you can only do so much, even if you're a stay-at-home dad or mum. One minute, your toddler is peacefully playing while you prepare dinner in the kitchen. The next minute, your little one could be choking on a small toy, or answering the door to a stranger. Follow these six home security tips to make sure your house is the safe haven you want and need for your kids…
Safety begins at home. Young children don't have the necessary experience to detect things and people that might harm them, so it's up to you to teach them how to stay safe. If they can already read and write, they're more than ready to learn about home safety, but it's important to do it in a way that won't cause them unnecessary fear or alarm. These practical tips will keep them feeling safe, not scared.
1. Teach them how to make an emergency call
Today's kids are so distracted with gadgets and computer games that they tend to forget the simplest yet more important home security habit, like locking the door.
An unlocked door is danger waiting to happen — it's like keeping your home open to intruders. Keep reminding the your kids to lock the door each time they come in or go out to play. If you have to post a sticky note next to the door lock as a reminder, do it until the act becomes second nature to them.
4. Practice how to deal with strangers safely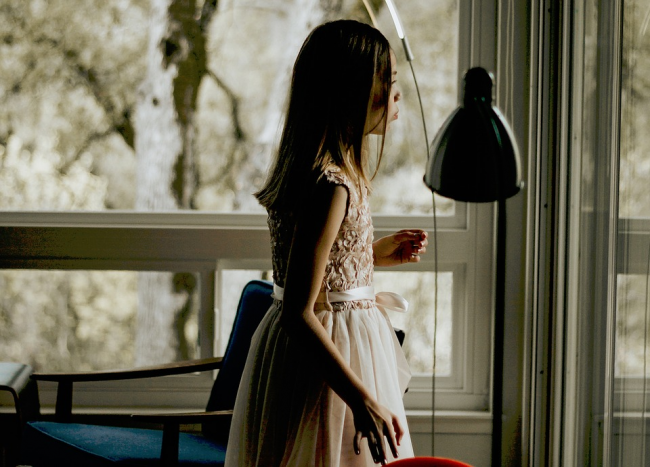 Nobody wants to think about this one, but sadly – while most of us will luckily never experience it ourselves – burglars are known to knock at the door posing as people working in the service industry or claiming to be victims of an emergency. It's important to make your child aware of the dangers of opening the door to people they don't know, to ensure they don't let potentially harmful strangers into the home.
What should older kids do if they're alone at home – or if you're out of earshot in the garden or upstairs in the bath – and they hear the doorbell ring? Should they open the door or just ignore it? What do they tell a stranger who's asking where their parents are? What can they do if the person doesn't go away? How do they respond to someone on the phone while you're not with them? Should they even answer the call? Let them know that they should never open the door to a stranger and never let the stranger know that your child is home alone or you're not around.
Sit down with your children and discuss possible scenarios with someone they don't know coming to the door and explain calmly and reassuringly how they should handle each situation. To avoid frightening your child unnecessarily, don't mention extremely scary situations like the possibility of them being harmed or taken away and emphasise that a stranger is not necessarily a good person or a bad person – just someone they don't know. When it comes to dealing with a stranger at the door, it's better to be cautious than sorry.
5. Limit and monitor their social media activity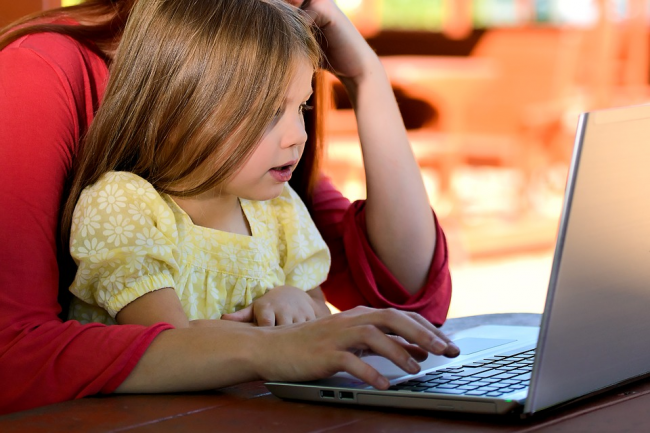 Do you know what your kids are doing online? Children are easy targets for burglars who may scour social media and take advantage of your kids' innocence to get personal information to plan their crimes.
To ensure your kids' online privacy, tell them not to share names, addresses, birth dates and other family details on Twitter, Instagram or Facebook. Allow them to access the internet only when you're around.
Be a good role model, too. Posting about your kids' whereabouts online isn't a good example of teaching kids about safety.
6. Make sure they're careful with what they put in their mouth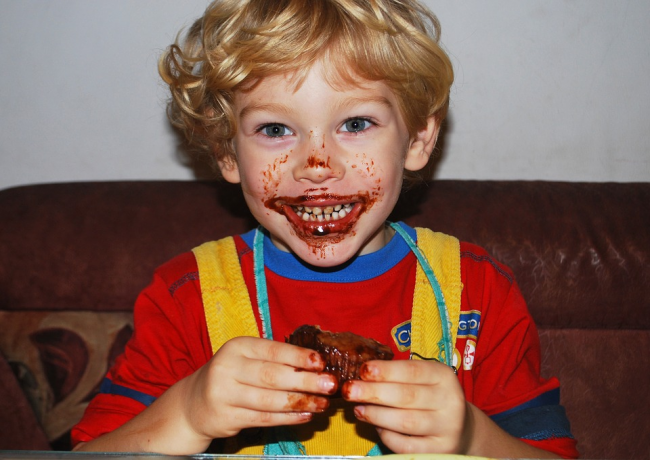 Every day, around 15 children under the age of five are admitted to UK A&E departments with suspected poisoning and more than 28,000 children receive treatment for poisoning, or suspected poisoning accidents every year, with most incidents involving medicines, household products or cosmetics.
These numbers aren't meant to freak you out, but rather to stress the importance of teaching young people to be careful with what they put in their mouths.
From around the age of six months, kids start exploring things they encounter with their mouth — that includes not just food but also medicines, detergents, plastic bags and other harmful stuff that may be lying around the home. At this young age it's up to parents to baby and toddler-proof the house, keeping any potentially dangerous products locked away and out of reach. But as kids get older, you can start to teach them which products are safe to touch or consume, and which ones are firmly off-limits. Where mistakes can be made, always err on the side of caution – could your migraine tablets be mistaken for sweets? Then lock them away. Make sure they know never to eat any berries from flowers or trees in the garden, too, as these can also be harmful to humans.
Home safety begins at home. Your kids can effectively learn how to keep themselves safe at home if you keep it fun and engaging. Play games, do role-playing and give positive reinforcement. Most importantly, watch your behavior at home because your children look up to you as their role models.