On-demand TV services are rapidly becoming a daily essential. Here, we look at what the biggest have to offer families…
There's nothing more guaranteed to make you feel like an old codger than thinking back to the TV of your childhood. There were just four channels (or, if you're as ancient as this writer, three) to choose from and the closest you could get to video on demand was hounding your dad to rent a Betamax from the video shop on a Friday night. Kids today, eh? They don't know they're born.
Still, here we are, with video-streaming services falling over themselves to provide the latest movies and the widest selection of TV shows. They're undoubtedly a godsend to any parent who's ever tried to gain half an hour's peace from an errant toddler – but what's on offer out there? Here we take a look at the big movers and shakers, what they offer and what they cost.
Netflix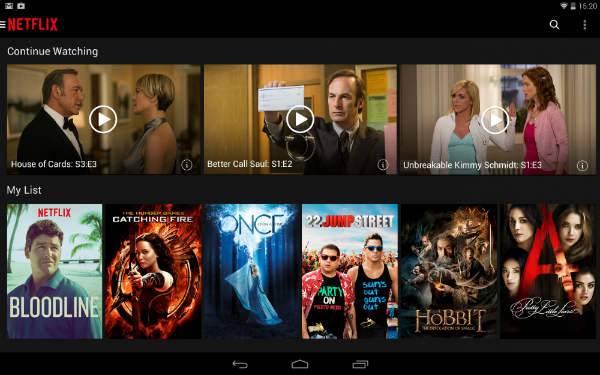 Although it continues to stream other companies' TV and movies, Netflix is now focused firmly on creating its video content. That exclusive content makes it an interesting option, but few of the series are suitable for a family audience, so it's perhaps a feature that's of more interest for your post-watershed viewing than for keeping the kids entertained.
How can I get it?
If you plug it in, you can probably get Netflix on it. The service is accessible on a huge range of devices, including games consoles, PC, Mac, smartphones and tablets.
What it's got:
The Adventures of Puss in Boots, a Shrek spin-off, is a Netflix original. Similarly, All Hail King Julien comes from movie roots (Madagascar, this time) and is exclusive. Non-exclusive content includes a decent range of movies including classics such as Dumbo, Pocahontas and Who Framed Roger Rabbit? Among the TV series on offer, Dinosaur Train is a big kids' favourite.
Typical prices:
There are three subscription packages available, priced at £5.99, £7.49 and £8.99 a month. Opt for the basic package and you miss out on HD playback and the option to watch on more than one screen at a time. If neither of those options matter to you, there's no reason to spend more on the premium packages.
Amazon Prime Instant Video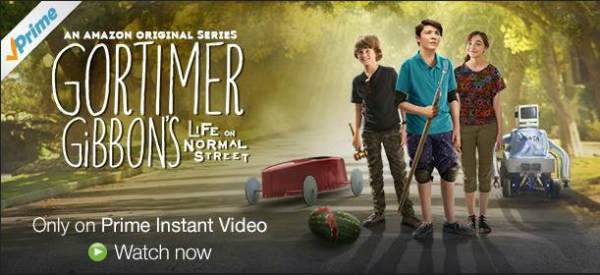 A subscription service that's bundled up with the Amazon Prime membership.
How can I get it?
Another service with apps on pretty much anything you can imagine. From Xbox to PlayStation through Android and iOS, there's an Amazon app for most devices out there.
What it's got:
Prime movies that are included in your subscription include Despicable Me, Epic and Wreck-It Ralph. There are lots more to choose from, but many come with an additional rental charge. The subscription is perhaps more useful when it comes to TV series. Peppa, Thomas and Spongebob are among the offerings there, as well as Amazon exclusives such as Gortimer Gibbon's Life on Normal Street.
Typical prices:
Many of the kids movies and shows are included in the cost of your Amazon Prime membership. But, having stumped up £79 a year for that, you might be slightly miffed when you come across video content that's not included. Most of those follow the standard pricing structure of £2.49/£3.49 for rental.
Microsoft Movies and TV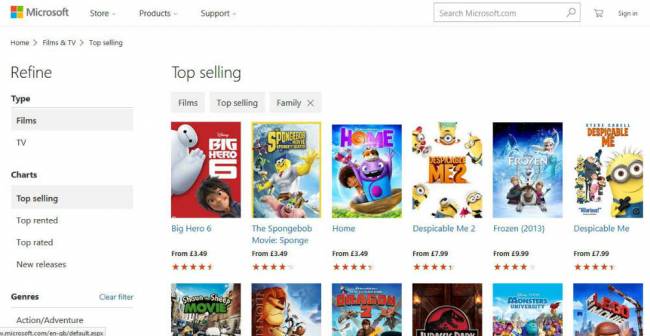 There's no subscription option within Microsoft's movie and TV service, customers simply have the choice of buying or renting movies and TV shows.
How can I get it?
Formerly known as Xbox Video, the changed name for this service reflects its wider accessibility. You can watch content bought on here on your laptop, your tablet or your phone…so long as those are powered by Windows, of course.
What it's got:
Tons of classic movies from Cars to ET to Walt Disney's Fantasia. New releases are regularly added: Big Hero 6, Home and Night at the Museum: Secret of the Tomb are among those. TV shows include Monsters vs Aliens and Peppa Pig.
Typical prices:
Renting movies in standard definition is around £2.49 (for older stuff) and £3.49 (for newer releases). You can buy movies for around £7.99/£9.99. TV shows typically come in at £1.89 an episode, which seems pricey but has become adopted as a standard price among all the big players. Rental period is 14 days, once you start watching it, rental runs out after 48 hours.
iTunes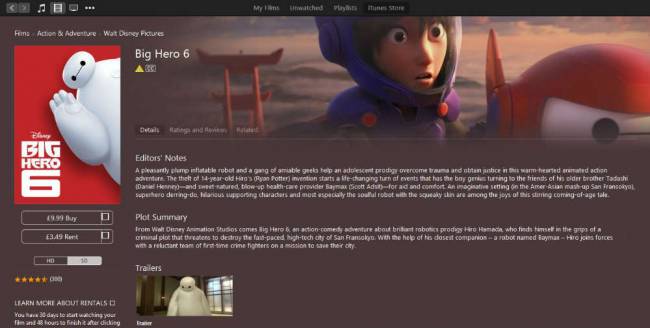 Apple's service benefits from a huge selection of children's content. You get 30 days to watch a rental, within 48 hours of starting it.
How can I get it?
On any Apple device, of course, including Apple TV. Or you can watch on your PC via iTunes.
What it's got
Tons of choice, from Raa Raa The Noisy Lion through to Chuggington, as well as the likes of Button Moon for the nostalgic dads among us. There are masses of movies as well, including Disney's new version of Cinderella along with older favourites such as Finding Nemo and The Lion King.
Typical prices:
As with its competitors, TV shows start at £1.89 an episode (£2.49 if you go HD) with discounts available on purchases of the whole series. New movies are £3.49 to rent, older movies £2.49.
Google Play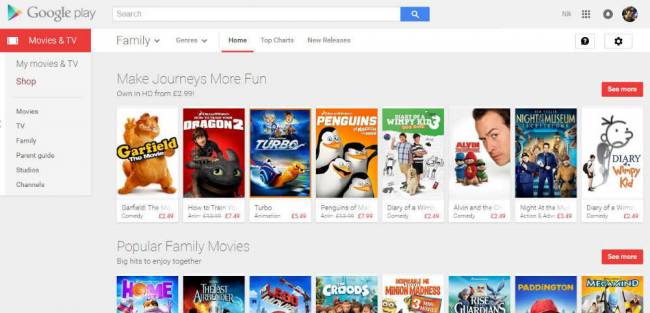 Offers a reasonably busy catalogue of shows, but is particularly notable for being really user-friendly. It's easy to find what you want among the thousands of options.
How can I get it?
On any Android device, including smartphones, tablets and set-top boxes. Additionally, it's even available on iPhone and iPad. Google has an app on iTunes that makes it possible to watch purchases you've made from the Google Play store.
What it's got:
A impressively extensive selection, all ordered and categorised sensibly. There's a broad range of movies, such as Paddington, Up and the Ice Age series. Google Play also offers a whole stack of BBC series, which will be handy if you're going on a plane and want to download an entire series of Charlie and Lola, Baby Jake or Octonauts.There are similar collections of Nickelodeon shows and Disney movies.
Typical prices:
TV series come in at the standard (but expensive) £1.89 an episode, though there's a (slight) discount if you buy the whole series. Movies are £2.49/£3.49 to rent, though many drop below £7 to buy.