Samsung's new premium phone is hard to resist
Samsung grabbed everyone's attention earlier this month when it announced the Samsung Galaxy S6 (and its sibling, the Galaxy S6 Edge).
The S6, in both its Edge and non-Edge guises, steps up as Samsung's new flagship smartphone. It's coming out in early April and, with its slick looks, sharp display and overhauled camera, it's already got us feeling peaky with a serious case of upgrade-itis. Here's what's caught our eye about the Samsung Galaxy S6.
It looks the business
The S6 has undergone a complete redesign, to the extent that it's barely recognisable as the follow-up to the S5. To the scrapheap goes that handset's plastic casing; in its place comes a sleek and svelte body of aluminium and glass.
It's a handset that will make barely a bump in your jeans pocket; the slim, compact body measures just 6.8mm thick (or 7.0mm if you pick the Edge version). And we're particularly struck by the Edge, with its curved screen wrapping itself around the sides of the handset.
No doubt then, the S6 is pretty – but there are some concessions made in the pursuit of beauty. Those slim curves come at the cost of a removable battery or any microSD slot for expanding storage space (though the handset does come in variants up to 128GB).
It's got some proper power
The S6 is up there with the most powerful phones currently available. Inside is a 64-bit octacore chipset, made up of a 2.1GHz quad-core processor and a 1.5GHz quad-core processor.
That's a lot of power and that up-to-the-minute 64-bit technology can improve functionality on everything from the quality of your photography through to improved speech recognition. Allied with that tech is 3GB of RAM, which should enable some serious multitasking with no slow-down.
It's got an innovative screen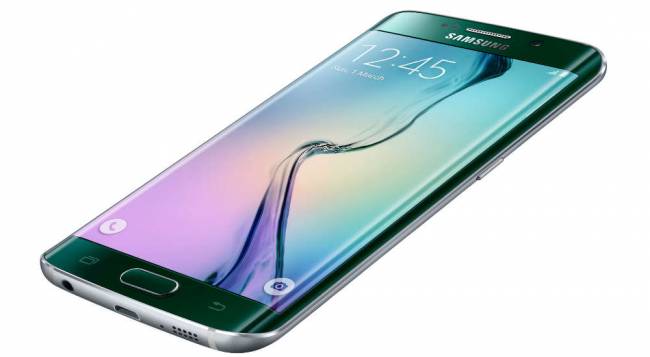 The S6 packs a screen that is superbly detailed, with pin-sharp imagery on its 2560 x 1440 pixel 5.1-inch Quad HD Super AMOLED display. Pick up the Edge version and you get a screen that curves over either side of the phone.
It's more than just for looks, the screen space on the edges of the device can be used to interact with shortcuts for your apps. The brightness of that display has also been boosted, compared with the S5, making it easier to read the screen in bright sunlight.
Its battery charges super quickly
Battery power continues to be a bugbear for smartphone owners, and the non-removal battery in the S6 is a bit of a bummer. However, the S6 does come with a clever 'quick charge' feature, which takes a battery from dead to four hours of run-time in just a 10 minute charge. Nice.
It's got a great camera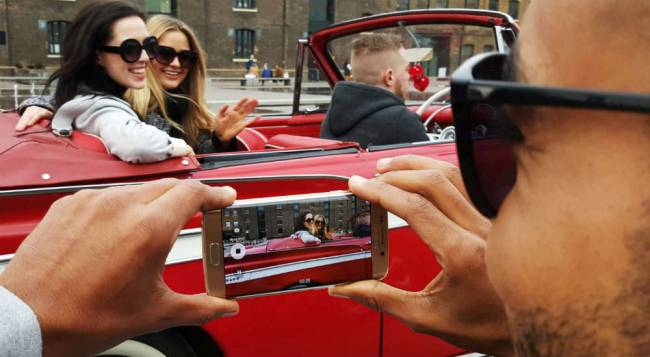 Smartphone cameras still get sold on their megapixels – and the S6's doesn't disappoint here. Its 16MP sensor means your images will be shot at a high resolution, but the camera's aperture is more interesting. At f1.9, you can expect the S6 camera to do great things in low light – something that smartphone snappers typically struggle with.
Optical image stabilisation is built in as well, so you're less at risk of blurring. If you're mad on selfies, you'll be pleased that the front camera has the same aperture and image stabilisation specs, with a 5MP sensor. The cameras are designed to be quickly accessible; Samsung says they can be accessed in 0.7 seconds from any screen.