It was one of the worst-kept secrets in technology, but Apple finally spilled the beans at the start of September…
It's launching its first piece of wearable technology – the Apple Watch – in 2015. Wondering whether to be tempted? Here's what you need to know about the Apple Watch.
You're going to be looking at your phone a lot less
First things first – the Apple Watch is pitched at iPhone and/or iPad owners, it syncs with your main device to display your notifications as they come through. Messages, emails, calendar reminders and more will pop up on your wrist – along with a 'tap' sensation to alert you of their arrival. Its apps are specially optimised for Apple Watch, with Maps, Photos and a fitness tracker among those already shown off. We also like the look of Remote Camera, an app which enables you to use your Apple Watch as a viewfinder for your iPhone.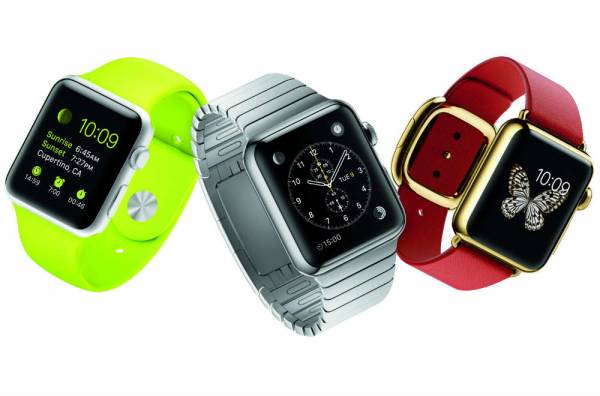 You can choose how it looks
Pick a 'standard' Apple Watch and you get to choose from a casing in either black or silver-coloured stainless steel. There are three straps to choose from: a link bracelet, a Milanese loop or one made from coloured rubber (or 'high-performance fluoroelastomer' to quote Apple's marketing bumph).
There are two other watch collections you can pick from instead. The 'Sport' collection has matt effect casings and those rubber straps in five different colours, while the 'Edition' collection goes all fancy with an 18-carat gold casing (in yellow or rose gold) and a wide range of different straps. Whichever you pick, you also get to choose the size of your watch – with a case size of either 38mm or 42mm.
Of course, the face of your watch – its touchscreen – is endlessly customisable. You start off with a choice from 11 standard watch faces (including a gloriously retro Mickey Mouse option) and can then tweak them to suit.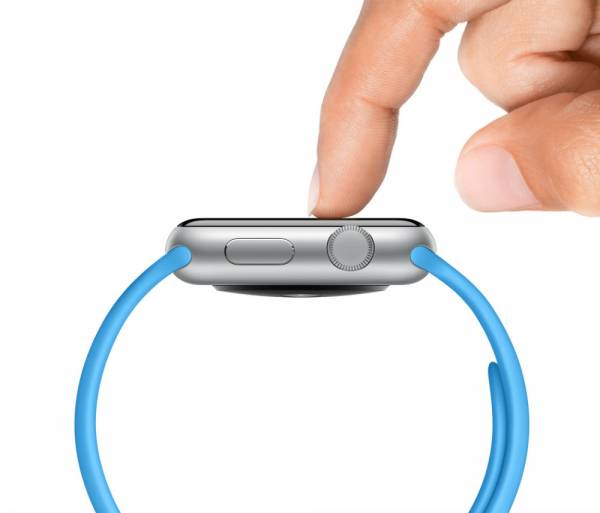 It's got a clever navigation system
As with other smartwatches, the Apple Watch obviously has a touchscreen. But the main method of navigating its screens is via its 'digital crown'. You turn this little knob on the side of the watch to go through the watch's various screens, as well as using it for scrolling, zooming and calling up Siri, Apple's voice recognition software. Built into the crown is a mic and speaker to enable voice calls.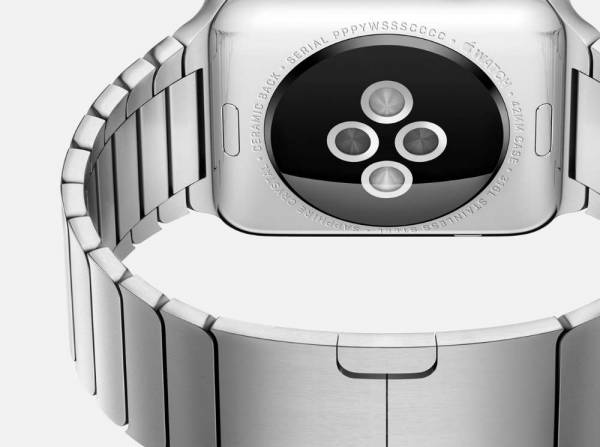 It could replace your wallet
Inside your Apple Watch is an Apple Pay chip, which makes it possible to pay for your morning coffee by simply waving your watch in front of the card machine. It's not yet clear how many UK retailers will accept payment in this way, but since so many already accept contactless payment via debit card, we'd expect this to take off.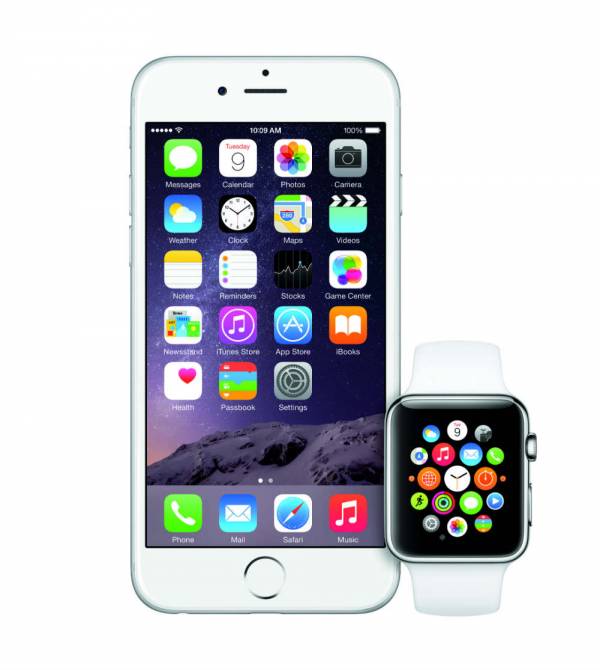 We can't tell you when you're getting one
The exact launch date and price for Apple Watch in the UK is yet to be defined. All we know at the moment is that it's coming in 'early 2015' and that it will cost $349 in the US. Given the usual different in US and UK pricing, we're guessing the UK one will weigh in at a shade over £300.