The Cat S40 is a rugged smartphone that might just survive kids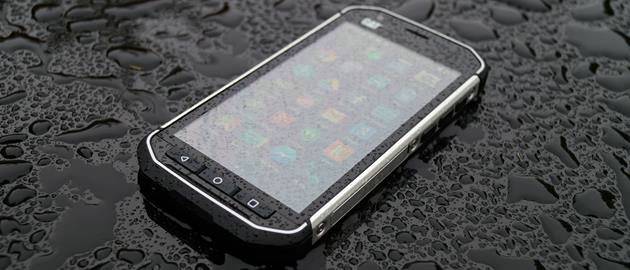 Caterpillar might be best known in the UK for chunky shoes, but it's the world's largest manufacturer of diggers. A global JCB, if you will, but one that also makes clothing, luggage tags, golf tees and steering wheel covers. There's almost nothing they won't make.
Whatever CAT put their name to has to be tough, which is why the S40 smartphone is unashamedly big and chunky compared to the sleek designs you'll find coming out of Apple or Samsung. At 12.5mm thick, it's almost twice as chunky as the iPhone 6, as well as being marginally taller and wider.
The size means that it meets IP68 and MIL-SPEC 810G requirements. In English, that means it's waterproof, dust tight and drop proof. A Gorilla Glass 4 screen also helps prevent scratches.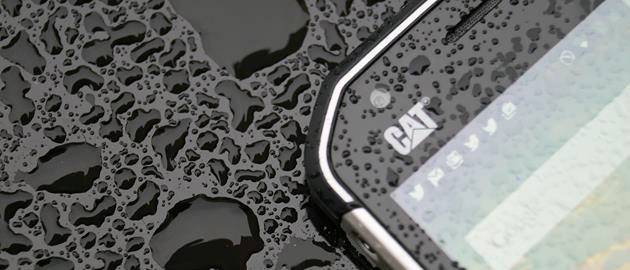 In the real world, you'll be able to drop the phone from your pocket without worrying too much, and you'll be able to make and receive calls in the shower, if that's your thing. I did, but just to test it all worked so don't judge me.
Impressively, the touchscreen even works underwater or while you're wearing gloves, although it's not quite as smooth and fluid as you'd get with dry fingers.
Under the skin there's a quad-core Snapdragon 210 processor running at 1.1GHz partnered up with 1Gb of RAM. Running Android 5.1 Lollipop, this is enough power to cope with business-related applications, but you'll find the latest games and more demanding apps struggle along a little.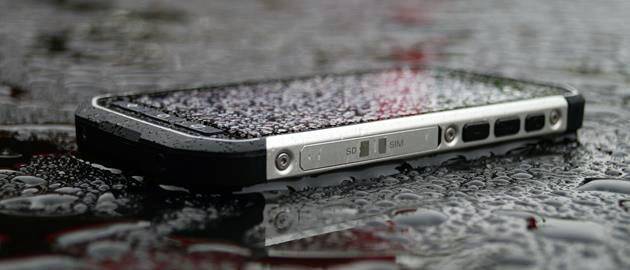 The Google Play store is there, as you'd expect, but installed is a specific CAT shop that contains specific apps suited to potential users, from farming apps to survey tools. It's a nice addition that might save you time searching for a specific piece of software. Other than that, CAT has installed very little bloatware, and most of that can be either uninstalled or disabled, leaving you with quite a pure Android experience.
Your experience should last a while too, thanks to a 3,000mAh battery – you don't want to be running out of juice as you're ruggedly repairing a pylon in the middle of nowhere. That powers all the tech stuff you'd expect to find in a modern phone, from 4G internet to near field communications, Bluetooth, GPS, FM radio and two cameras.
Neither camera is much to write home about. The rear one is an 8 megapixel model, providing clear snaps that appear somewhat washed out (see some of the photos taken on this device below), while the front camera makes do with just 2 megapixels. They operate very slowly, so photography of fast moving objects would be a little optimistic.
As a rugged business phone it works well, bar the camera issue. As a kids phone, it's near indestructible. Either customer would struggle to run the battery down too, making it a near perfect option. However, teenagers who push their phones hard should look elsewhere, ruggedised or not – there's just not enough oomph to keep them happy.