As a parent, you'll know how important the internet has become to young people. From school work to games, the online world is where kids are spending their time. Empowering children to use technology safely and responsibly is essential now, and will become even more important as new trends and issues emerge.
From Snapchat streaks to Instagram Live – children's technology landscape continues to shift at an alarming rate.
Digital technology presents unprecedented opportunities for communication, creativity and learning. However, it can also bring risks and pressures. The internet can open young people up to inappropriate or harmful content, bring them into contact with people who seek to harm or bully them and can magnify peer pressure and make it easier to make risky decisions, the consequences of which can last for years to come.
As technology develops and new trends emerge we need to keep pace, helping children to minimise the negative impacts and take advantage of the positive opportunities.
The image and video driven digital world that young people inhabit now – characterised by the popularity of apps like Snapchat, Instagram and YouTube – can magnify body image pressures and issues like sexting and pornography, while also offering fun new opportunities for self-expression and creativity.
Meanwhile the growing popularity of livestreaming services like YouTube Live and Instagram Live, launched only recently in 2016, has placed additional demands on young people who need to make good decisions in the moment about what live video they should broadcast to their followers.
From livestreaming their lives to increasing their 'Snapchat streaks', technology continues to change friendship dynamics. For young people today, their 'Streak' – or the number of consecutive days they have sent a Snap to a friend – signifies how close they are to their friends and can bring new pressures and insecurities.
With technology embedded in children's lives, this can affect their wellbeing and self-esteem, both positively and negatively. To support children in this space we need to ensure they both know how to recognise and avoid risks, but also how to promote their wellbeing and establish a healthy relationship with technology.
3 Top Tips For Keeping Your Kids Safe Online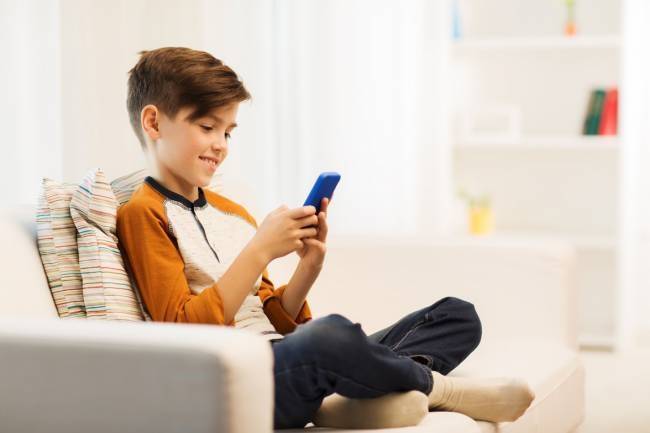 Safer Internet Day provides a good opportunity to engage with children about their digital lives. Will Gardner, a Director of the UK Safer Internet Centre, and CEO of Childnet, provides his three top tips for empowering your children to use technology safely and positively.
1. Be engaged
Talk regularly with your children about how they use technology, offer your advice and support and find fun opportunities to use technology together. Not sure where to begin? Visit our Safer Internet Day page for parents to use the conversation starters, take the online quiz as a family, and use our family pledge card to agree how you're all going to use technology safely and positively.
2. Be aware
Learn more about the platforms your children use and the safety features available. You could always ask your child to show you what they like to use and how they keep themselves safe. For advice and guidance on how to make use of parental controls and other safety features on devices, visit our advice for parents.
3. Be there
The most important thing is to ensure that your child knows you are there if something does go wrong. Your child might be worried to discuss the issue they are facing, so reassure them that they can turn to you no matter what. Make sure you know how to get support too by visiting our help page and explore our guide to the safety features on the most popular platforms.
A Better Internet Starts With You
The Safer Internet Day theme this year sums it up – a better internet begins with each and every one of us, whether it's a parent regularly engaging with their children's digital lives, a teacher championing online safety in school, a child who doesn't stand by when they see cyberbullying, or a tech company that takes time to listen to children's needs. Watch the video below to find out more.